Helicobacter pylori infection in children with recurrent abdominal pain.
Keywords:
Abdominal Pain, Helicobacter Pylori, Stool
Abstract
Objective: To find out the frequency of Helicobacter Pylori infection in children with recurrent abdominal pain. Study Design: Cross Sectional study. Setting: Pediatric Medicine, Children Hospital and Institute of Child Health, Multan. Period: November 2020 to May 2021. Material & Methods: A total of 148 children of both genders aged 4-12 years presenting with recurrent abdominal pain were included. Detailed history and physical examination was conducted. Frequency of helicobacter pylori was noted and it association with characteristics of the children studied was noted employing chi square test considering p-value<0.05 as significant. Results: In a total of 148 children with RAP, 83 (56.1%) were male. Overall, mean age was noted to be 7.6±1.9 years while 103 (69.6%) children were aged below 8 years. There were 77 (52%) children who belonged to rural areas whereas 103 (69.6%) were having poor socioeconomic status. Frequency of H. pylori was noted to be positive in 78 (52.7%) children with RAP. Male gender (p=0.001), age between 4-8 years (p=0.012) and poor socioeconomic status (p=0.001) were noted to have significant association with the frequency of H. pylori. Conclusion: Among children with RAP, frequency of H. pylori was very high. The H. pyloi infection was linked with male gender, younger age and low socioeconomic status.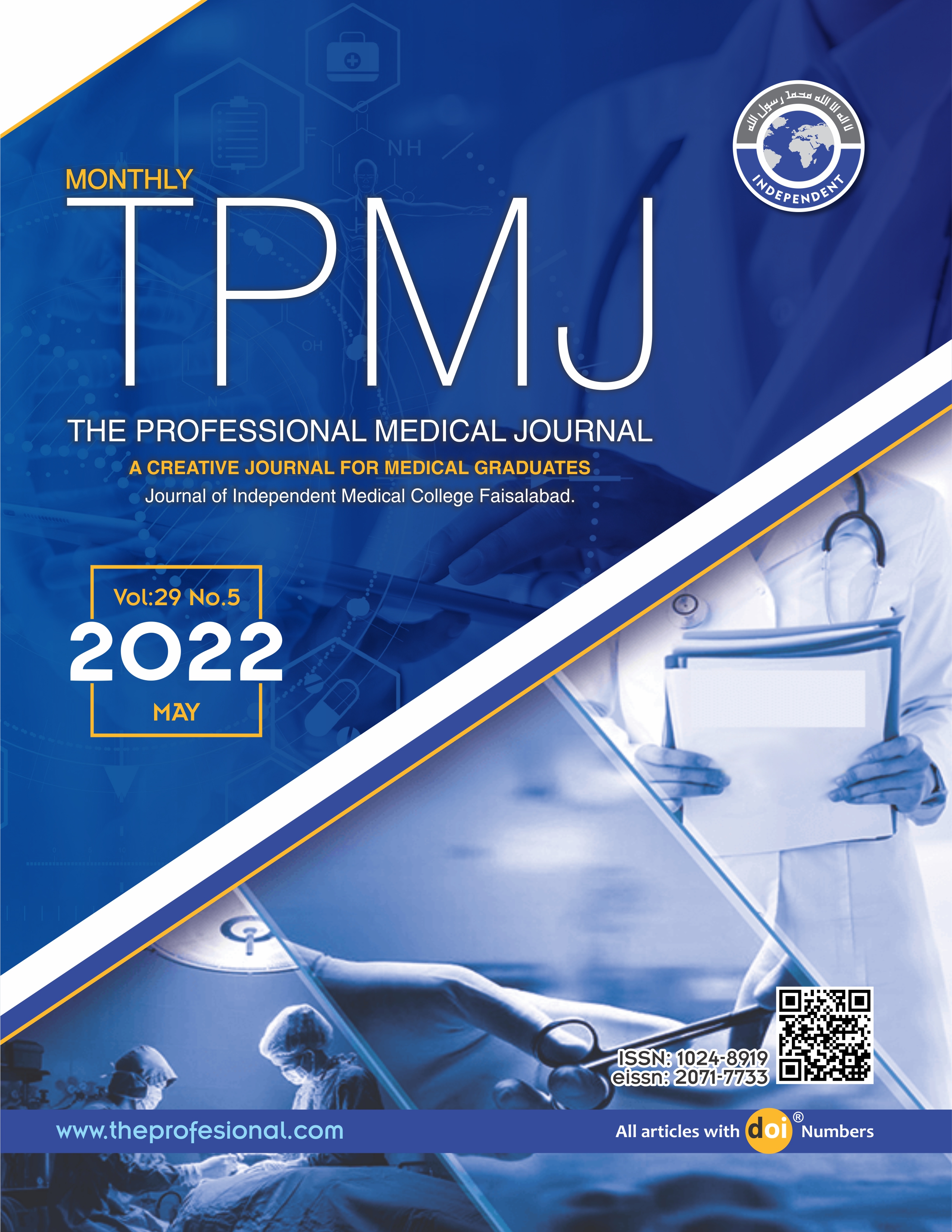 Downloads
License
Copyright (c) 2022 The Professional Medical Journal
This work is licensed under a Creative Commons Attribution-NonCommercial 4.0 International License.