Efficacy of topical steroid in treatment of hyper granulation tissue in burn patients: A randomized control trial.
Keywords:
Burn, Bactigrass, Debridement, Hyper Granulation, Split Thickness Graft, Topical Steroid
Abstract
Objective: To determine the efficacy of topical steroid in treatment of hyper granulation tissue in burn patients in term of healing time. Study Design: Randomized Control Trial (RCT). Setting: Jinnah Burn & Reconstructive Surgery Center, Allama Iqbal Medical College, Lahore. Period: May 2017 to November 2017. Material & Methods: A total of 32 patients fulfilling the inclusion criteria were enrolled in the study. Patients were randomly divided into 2 groups with 16 patients in each group by lottery method. Written informed consent was obtained from all patients. In group A, topical 1% hydrocortisone (Fusidin H) cream was applied and Group B received Medicated Paraffin gauze (bactigrass) dressing. Wound assessment was done weekly by 2 consultant plastic surgeons and final assessment was done at 3weeks after the treatment. Results: The mean age of patients was 28.6 + 8.81 years, among them 22(68.8%) were male and 10(31.3%) were females. Mean healing time in Group A and Group B was 12.8 +2.08 days and 15.4+1.6 days respectively. Efficacy was calculated as P value of 0.12 which is significant (p < 0.05). Conclusion: Topical steroid (hydrocortisone 1%) is more effective in treatment of hyper granulation in post burn wounds with early healing than medicated paraffin gauze dressing.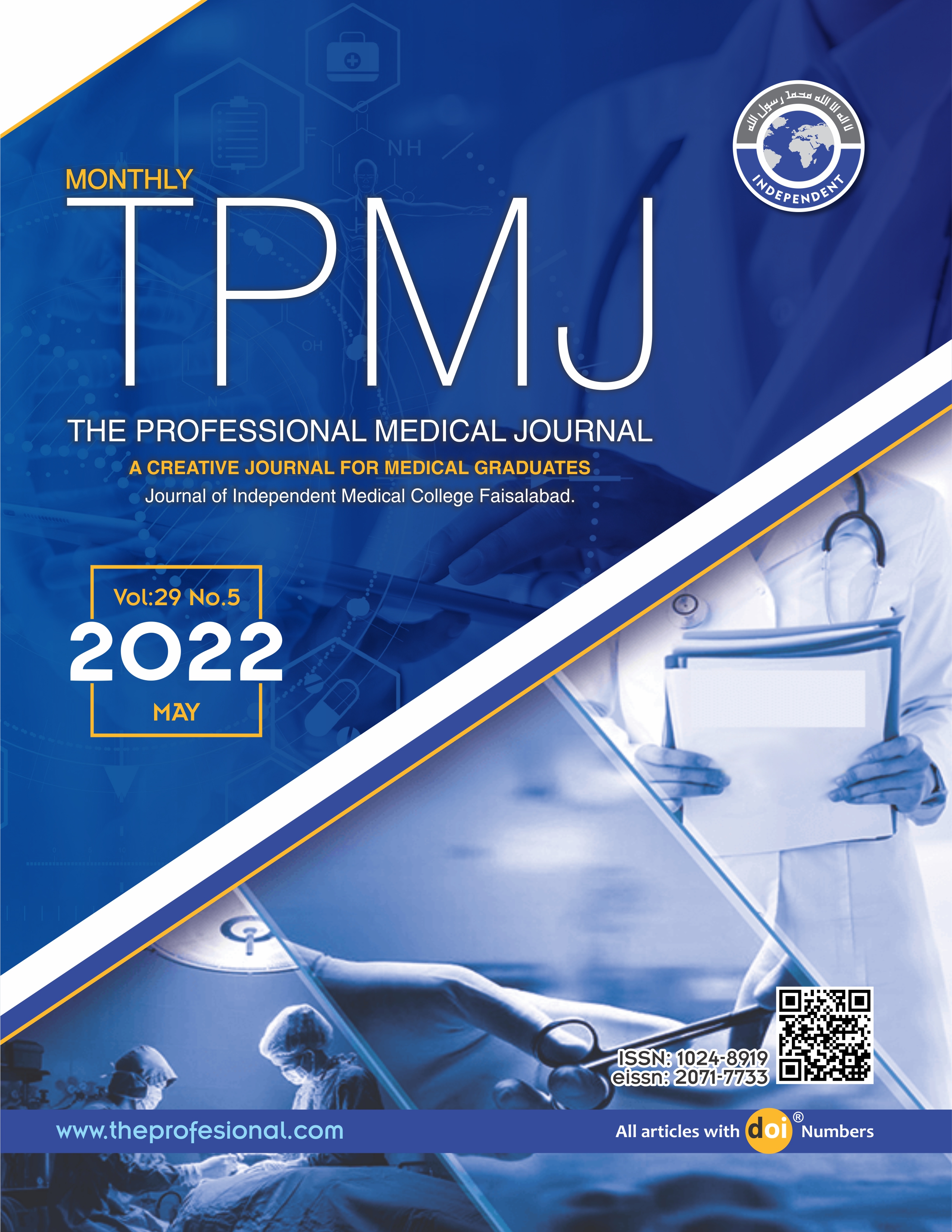 Downloads
License
Copyright (c) 2022 The Professional Medical Journal
This work is licensed under a Creative Commons Attribution-NonCommercial 4.0 International License.