Comparison of 2nd and 3rd wave of SARS-C0V-2 on gender and age basis.
Abstract
SARS-COV-2 is a deadly virus which emerged in China in late 2019. In this article, the difference in European variant (2nd wave) and UK variant (3rd wave) of COVID-19 in Pakistan was investigated. Polymerase chain reaction (PCR) technique was applied to evaluate the difference in gene sequence of both the variants. The UK variant (3rd wave) was more terrible due to its resistance and genomic mutation. When performed PCR in both the waves, there was nucleocapsid protein (N gene) in UK variant while envelop protein (E) was more prominent in European variant after ORF 1ab in both the strains. People of all age groups were tested and was reported that aged individuals were at more risk of infection as compared to young ones. Similarly females were having more immunity in defence against COVID-19 infection as compared to males that increased more risk of infection to them.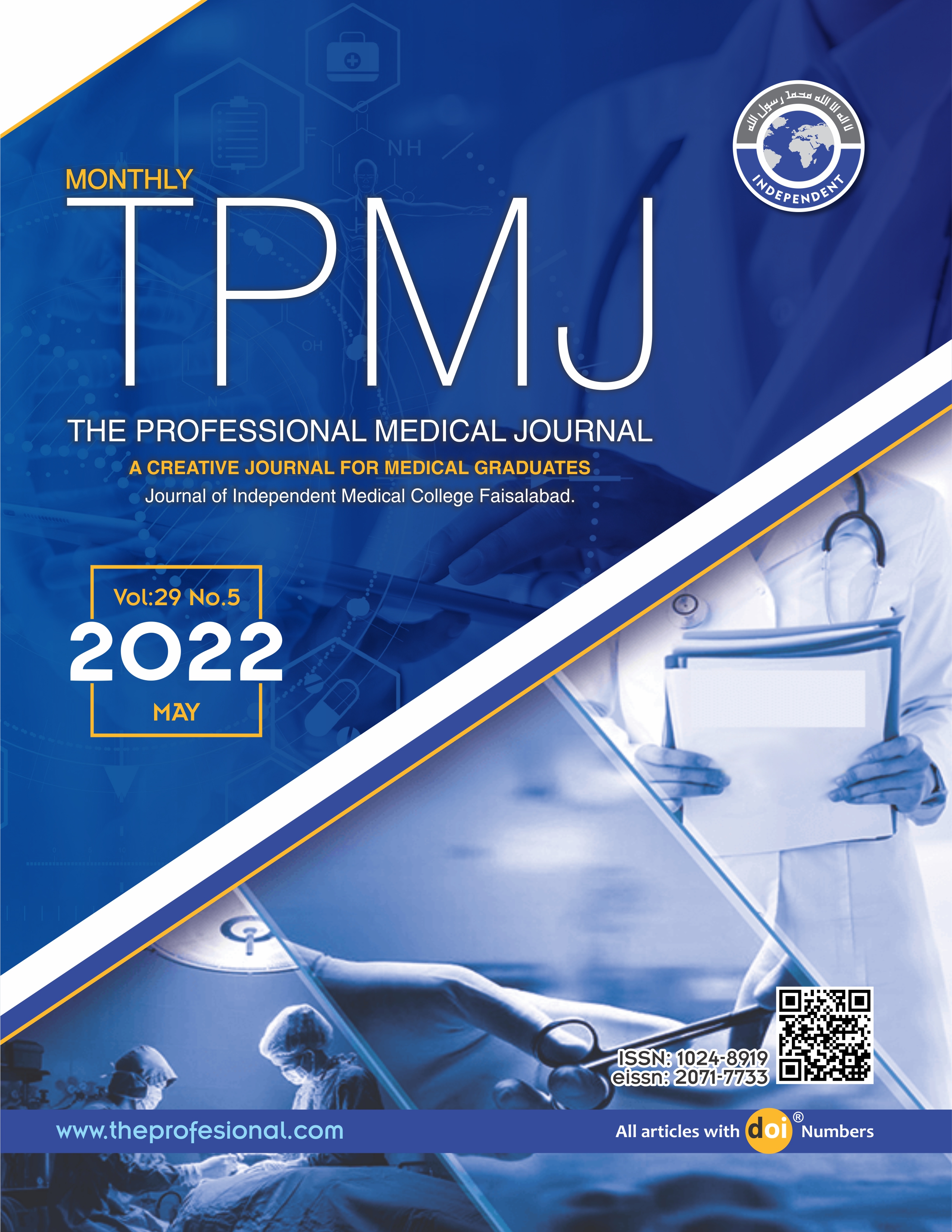 Downloads
License
Copyright (c) 2022 The Professional Medical Journal
This work is licensed under a Creative Commons Attribution-NonCommercial 4.0 International License.