ASTHMA;
COMPARISON OF SALMETEROL /FLUTICASONE PROPIONATE AND FORMOTEROL / BUDESONIDE IN PERSISTENT ASTHMA
Keywords:
Budesonide/Formoterol,, Fluticasone/Salmeterol,, Asthma
Abstract
The aim on the study was to compare the efficancy of salmeterol and formoterol
in persistent asthama. Study Design: Randomized-Controlled-Trial(RCT). Setting: Department
of Medicine, Allied Hospital, Faisalabad. Period: June 2014 to December 2014. Methodology:
Patients of both genders with ages between 18 and 70 years having persistent bronchial asthma
while Pregnant or lactating mothers, patients with upper or lower respiratory tract infections,
acute asthma exacerbations within 4 weeks of first visit, Oral corticosteroids within 4 weeks or
depot steroids within 12 weeks of first visit and Smoking history of more than 10 pack years
were excluded from study. Patients were randomly divided into two groups (Group A & Group
B) using computer generated random number table. Salmeterol/Fluticasone combination was
given to group A with a dose of 50/250μg, 2 actuations with ABEL SPACER DEVICE twice a
day for a period of 24 weeks. Formoterol/Budesonide combination was given to group B with a
dose of 400/6μg with Rotahaler twice a day. Follow up was done by patient's outdoor visits at
6th,12th,18h and 24th week. Results: 180 patients were enrolled in the study. 79 (44%) were
males and 101 (56%) were females. Mean age of study population was 45.25+13.382 years.
Patients in Group B experienced lesser number of exacerbations than patients in Group B.
Group B showed better response to treatment than Group A using chi square test. (P-Value
0.001). Conclusion: It has been concluded that budesonide/Formoterol is more effective in
controlling asthma symptoms than fluticasone/Salmeterol.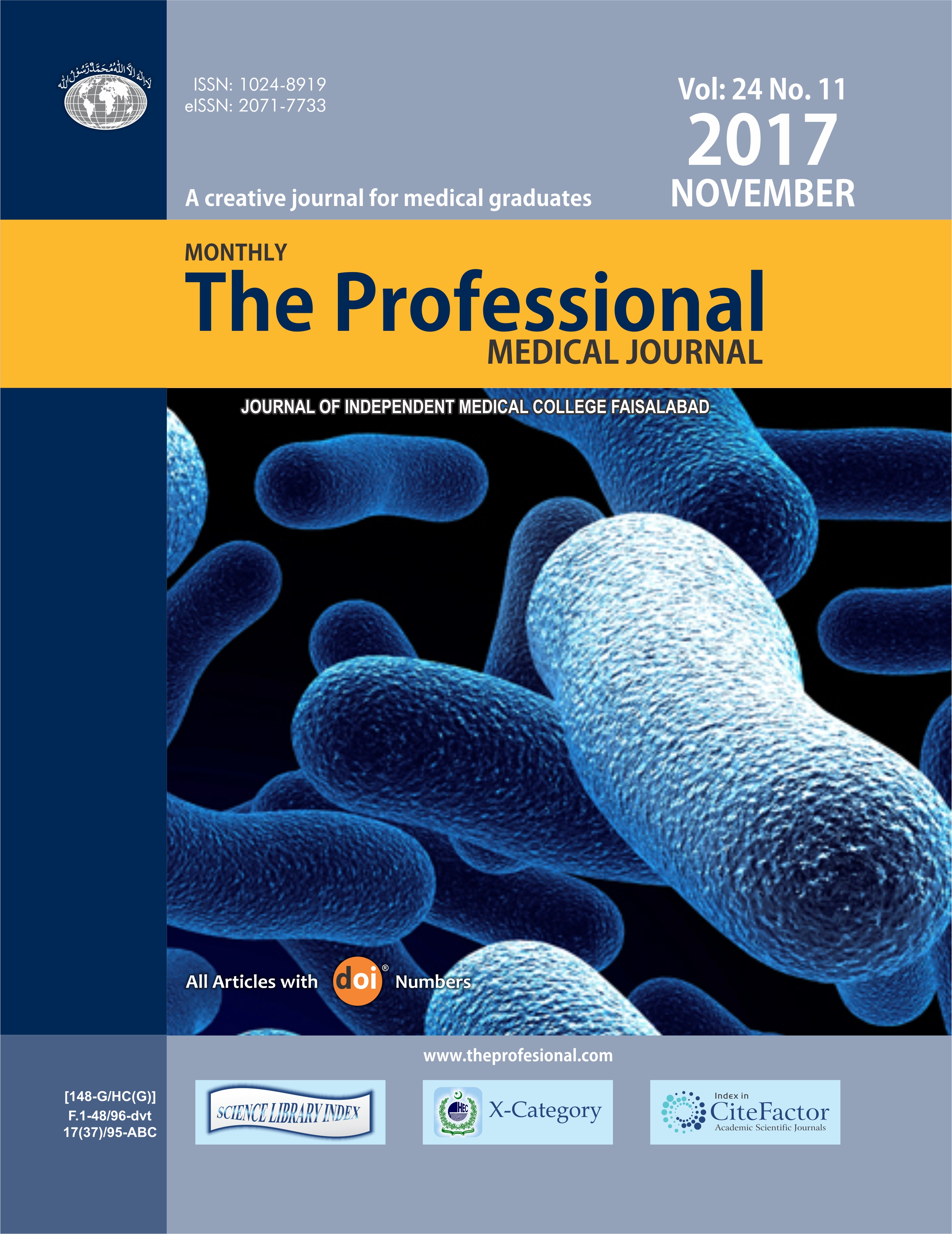 Downloads