SPONTANEOUS BACTERIAL PERITONITIS (SBP);
ASSESSMENT OF SPONTANEOUS BACTERIAL PERITONITIS (SBP) IN PATIENTS OF HEPATIC ENCEPHALOPATHY AND ITS ASSOCIATION WITH GRADES OF HE
Keywords:
Hepatic encephalopathy,, Cirrhosis,, Spontaneous bacterial peritonitis,, Ascites
Abstract
Objectives: To assess the SBP in patients with Hepatic Encephalopathy and
its association with grades of hepatic encephalopathy. Study Design: Cross sectional study.
Setting: Department of Medicine, Medina Teaching Hospital. Period: January 2017 to June
2017. Material and Methods: Total 143 patients of HE having age range from 18-65 years either
male or female selected. SBP was assessed in these selected patients. SBP defined as positive
when ascetic fluid neutrophil count > 250/ml. West heaven criteria was used for grading of HE.
Results: In present study, mean age of patients was 37.45 ± 10.63 years. Out of 143 patients,
SBP was found in 77 (54%) patients. HBsAg was found positive in 58 (40.56%) patients followed
by Anti-HCV was found positive in 77 (53.85%) patients and Both Anti-HCV & HBsAg was found
positive in 8 (5.59%) patients. Total 51 (35.66%) patients were found with grade I HE followed by
60 (41.96%) patients grade II, 23 (16.08%) patients grade III and 9 (6.29%) patients found with
grade IV HE. SBP was found in 36 (70.59%) patients, 32 (53.33%) patients, 5 (21.74%) patients
and 4 (44.44%) patients respectively. Statistically significant association between grade of HE
and SBP was noted with p value 0.001. Conclusion: Results of present revels that frequency
of SBP is very high in cases of HE. Hepatitis C was found positive in most of the patients.
Statistically insignificant association of SBP with gender was observed. But highly significant
association of SBP with grade of HE was seen.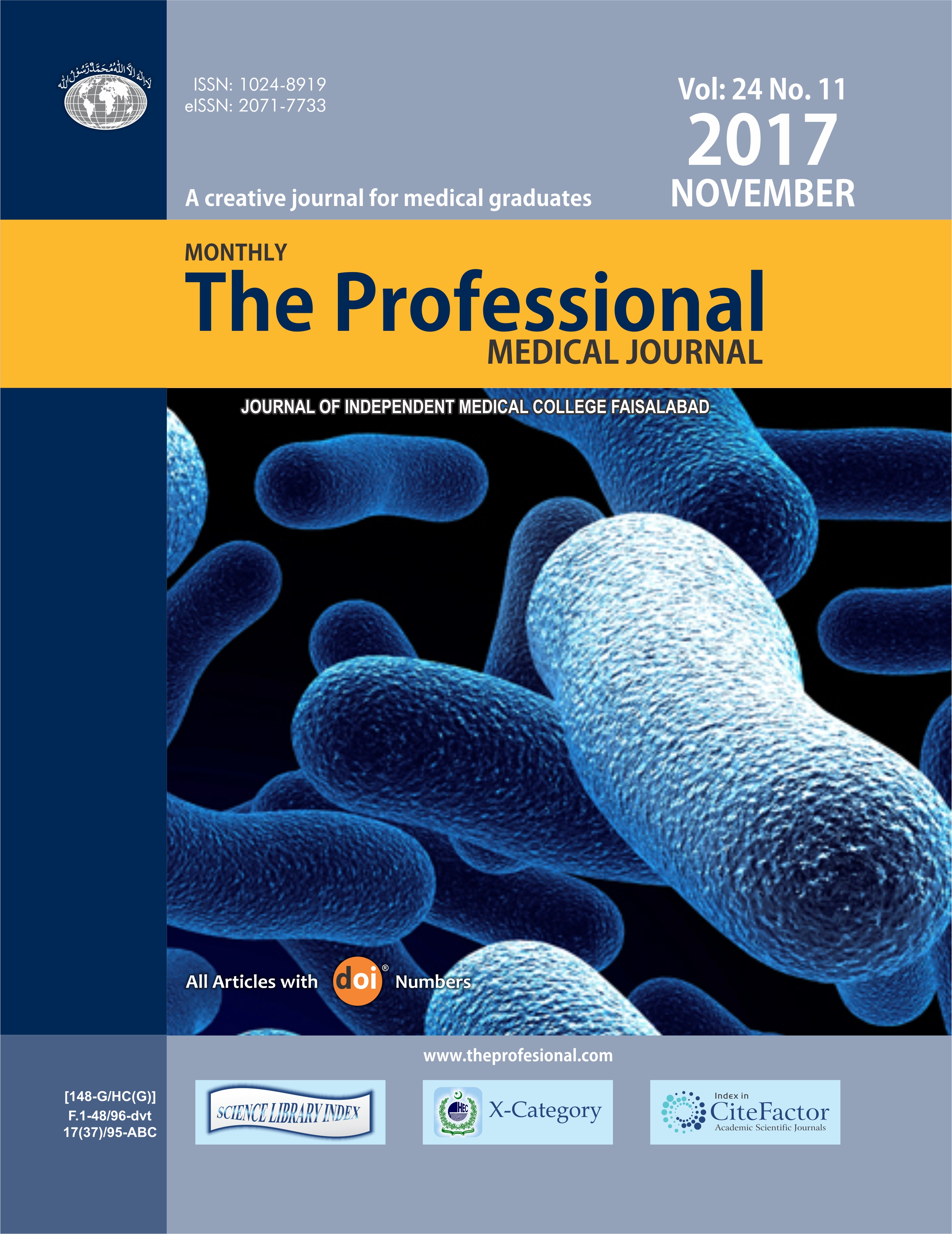 Downloads