Impact of Audio Visual (AV) Aids on improving creative writing skills: A Cross-sectional study conducted in District Peshawar, Pakistan.
Keywords:
Audio Visual Aids, AV Aids, Creative Writing Skills, Impact
Abstract
Objectives: To investigate the impact of audio visual (AV) aids on improving creative writing skills and to assess the effectiveness of AV aids in improving students learning outcomes. Study Design: Cross Sectional Quantitative Study. Setting: Hira Secondary School, Peshawar. Period: Sep 2020. Material & Methods: We studied individuals and phenomenon in their natural settings hence, we chose quantitative approaches (Creswell, 2005). Then a sample size of 30 students was taken from the population that was 8th Grade students and was 20% of the target population Sample was collected through simple random sampling technique. The data was collected by distributing questionnaire among the study population who were shown some AV aids in order to improve their writing skills like accuracy, grammar and spelling skills etc. Results: About 38% of the study participants strongly agreed that the AV aids play a prominent role in developing writing skills in students and only 10% disagreed with the statement. Around 52% of the participants strongly agreed with the fact that visual representation of any material clicks the whole context of that material in one single word whereas none of the students disagreed to this fact. Conclusion: We concluded that despite being used to some extent by several teachers, using AV aids in improving writing skills still does not have enough attention as it would deserve, especially considering its benefits it may bring to developing writing skills.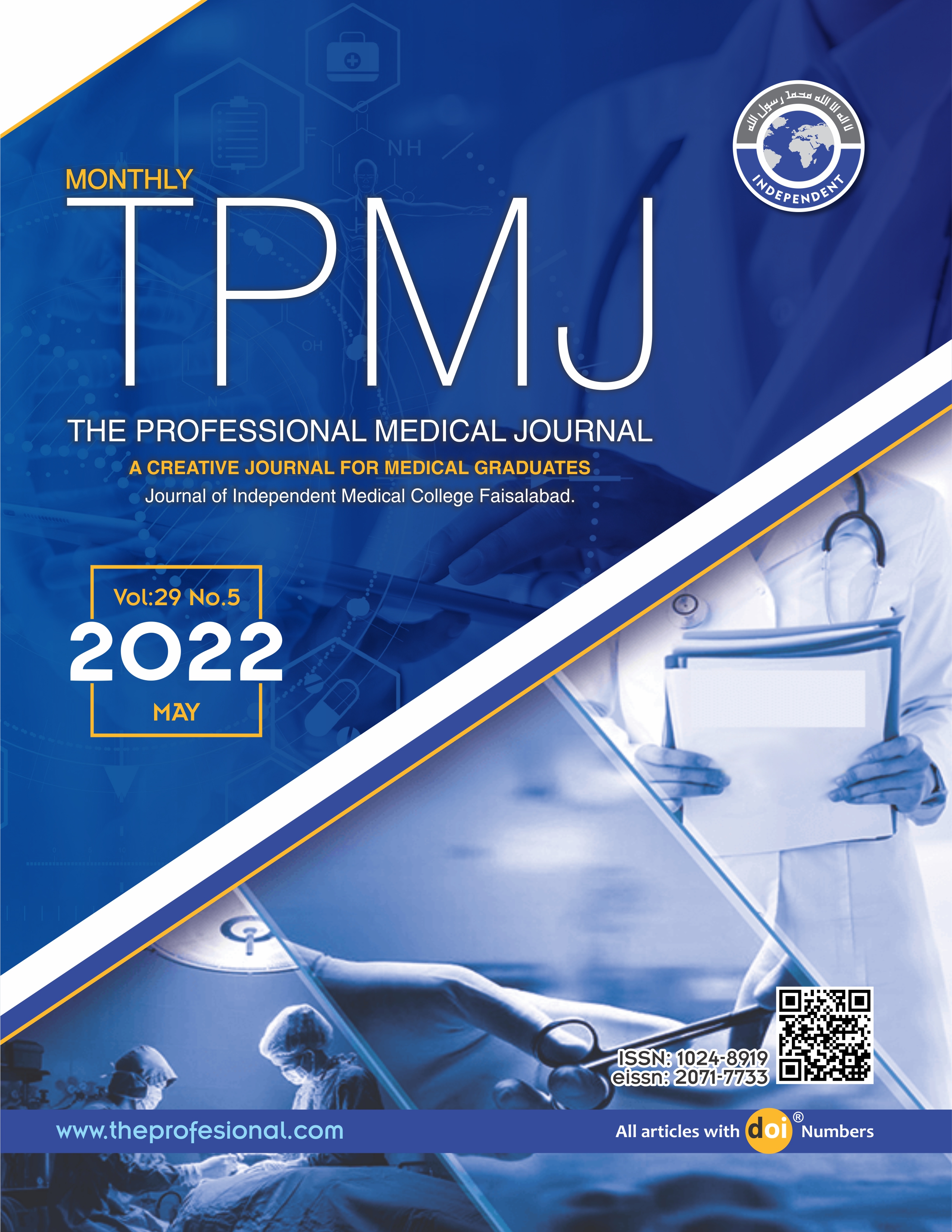 Downloads
License
Copyright (c) 2022 The Professional Medical Journal
This work is licensed under a Creative Commons Attribution-NonCommercial 4.0 International License.