Comparison of post-op heamorrhage and hospital stay in early and delayed interval tonsillectomy for quinsy.
Keywords:
Delayed Interval Tonsillectomy, Early Interval Tonsillectomy, Hospital Stay, Post-Op Heamorrhage, Quinsy
Abstract
Objective: To compare post-op hemorrhage and hospital stay in patients with quinsy undergoing early and delayed interval tonsillectomy. Study Design: Randomized Control study. Setting: Department of ENT, Gajju Khan Medical College (GKMC) Swabi. Period: June 2018 to June 2019. Material & Methods: A total of 50 patients of Quinsy were randomly divided in to two groups equally. Group A including 25 patients underwent early interval tonsillectomy while in 25 patients of Group B, delayed interval tonsillectomy was done. Results: A total of 50 patients were included with age ranging from 15 to 41 years with mean age of 26.70±5.63 (mean±SD) years. There were 29 males and 21 females with male to female ratio of 1.4:1 respectively. Post-operative hemorrhage and side of bleeding between the two groups, was not significant (P Value= 0.555). The duration of hospital stay was less in group A as compared to group B with p value of 0.0003. Conclusion: In quinsy there is no difference in post-op hemorrhage between early and delayed interval tonsillectomy while hospital stay is shorter in early as compared to delayed interval tonsillectomy.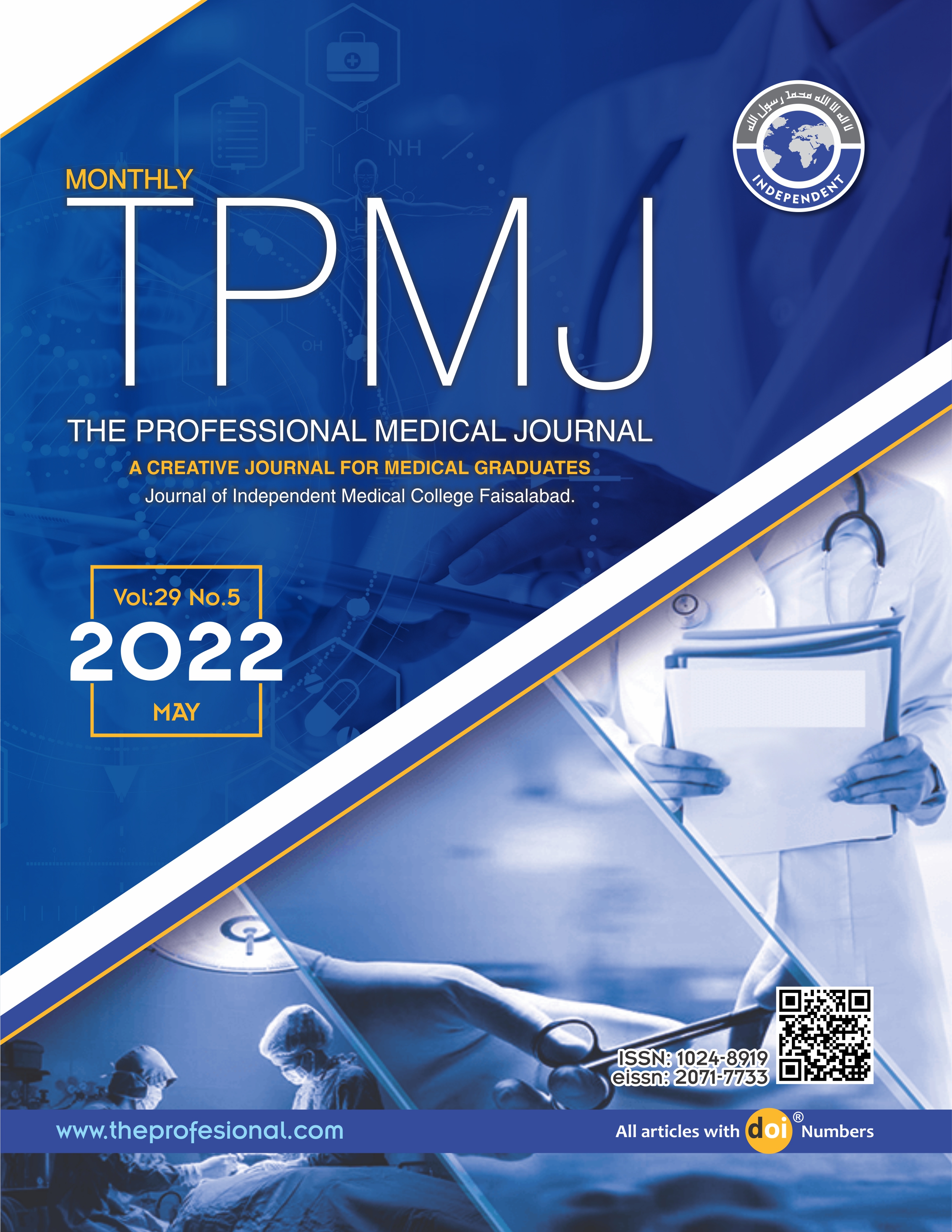 Downloads
License
Copyright (c) 2022 The Professional Medical Journal
This work is licensed under a Creative Commons Attribution-NonCommercial 4.0 International License.