UPPER LIMB FRACTURE
COMPARISON OF POST OPERATIVE RESULTS IN UPPER LIMB FRACTURE SURGERY WITH OR WITHOUT SUCTION DRAIN.
Keywords:
Fracture, Internal fixation, Open redaction, Suction Drain
Abstract
Introduction: Upper limb fractures are one of the common fractures presenting
in Accident and Emergency departments. Some of the upper limb fractures need open
reduction and internal fixation. Use of suction drains after upper limb surgery is still debatable
issue. Some surgeons routinely use, others never use and few occasionally use. Objectives:
Aim of this study was to compare the results of upper limb fracture surgery by using or not using
the suction drains. Design: Quasi Experimental Design. Settings: Orthopedic department Aziz
Bhatti Shaheed Teaching Hospital Gujrart. Period: From December 2015 to November 2016.
Method & Material: Total 120 patients were selected as per selection criteria. In 60 patients we
used suction drain post-operatively & remaining 60 patients without Suction drain. Results:
In our study we selected 120 patients .Patients divided in two groups. In group A 60 patients
included in the study. We did not use suction drain in these patients. In group B we also selected
60 patients of upper limb fractures. We used suction drain in these patients. We compared the
results of both groups on the basis of superficial wound infection and pain. In group A, six
patients developed superficial wound infection while four patients developed superficial wound
infection in group. There was no difference in severity of pain in both groups. Conclusion:
We concluded from our study that there is no added advantage of suction drain in upper limb
fracture surgery.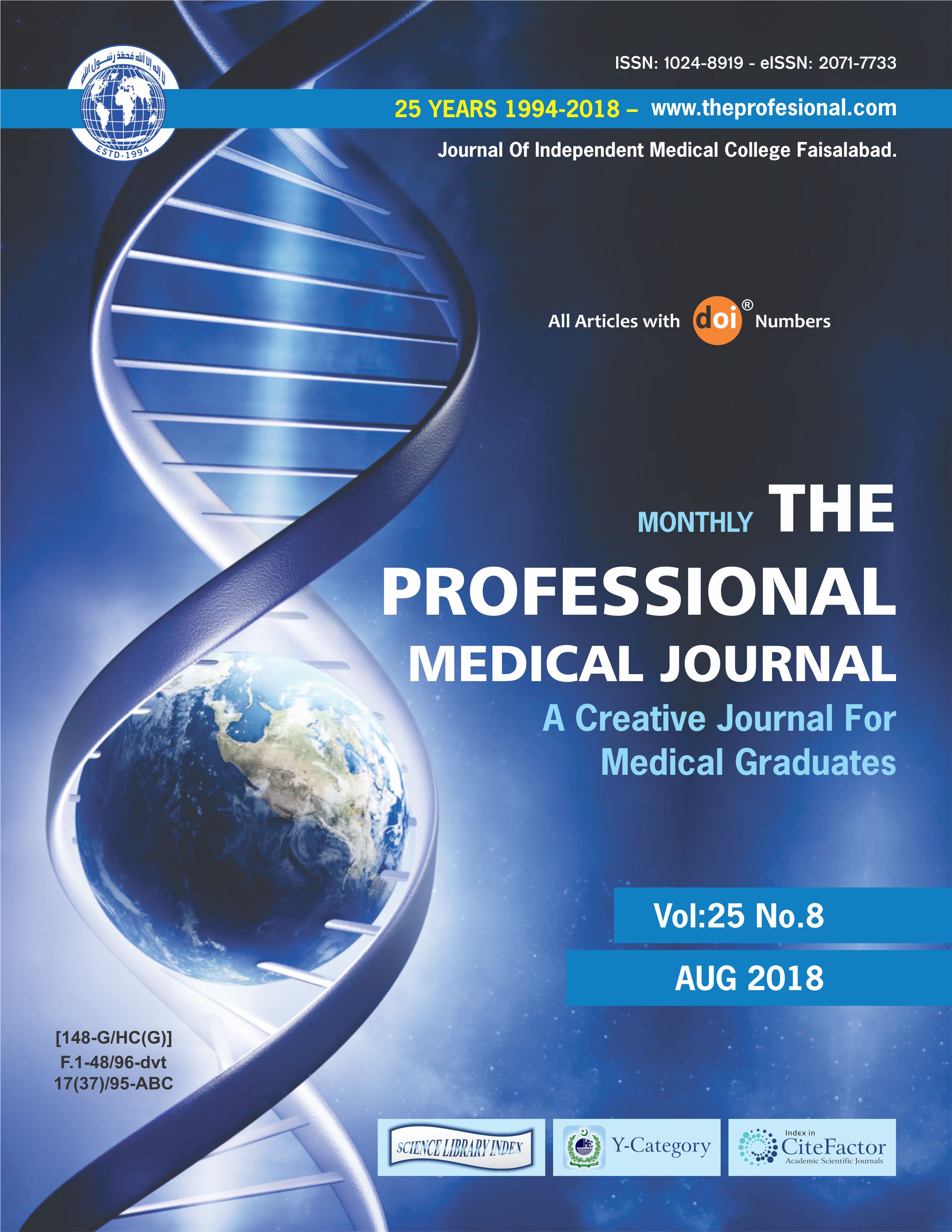 Downloads