DRUG INDUCED LIVER INJURY;
ROLE OF ASCORBIC ACID IN A LABORATORY ANIMAL
Keywords:
Azathioprine,, Ascorbic Acid,, Liver Injury,, Liver Histology.
Abstract
Objectives: Analyzing the efficacy of ascorbic acid (AA) against azathioprine
(AZA) induced liver injury in rabbit model. Study design: Experimental study. Place and
Duration: Isra University in collaboration with the animal house of Sindh Agriculture University;
Tando Jam from July 2010 to November 2011. Materials and Methods: A sample of 80 rabbits
was divided into; Group A – control rabbits, and Experimental group B - (AZA 15 mg/kg), group
C- (AZA 15 mg/kg + AA 100 mg/kg) and group D- (AZA 15 mg/kg + AA 200 mg/kg). Blood
samples were taken and sera were used for liver function test. Liver tissue sections 5μ thick
were stained for light microscopy examination. Data was analyzed on statistical software (SPSS
21.0, IBM Incorporation, USA) (P≤ 0.05). Results: Azathioprine induces severe liver injury
(group B vs. group A) that was ameliorated by the ascorbic acid in group C and D (p=0.0001).
Microscopy showed hepatocyte necrosis, cholestasis, sinusoidal dilatation, peri-sinusoidal
fibrosis, veno-occlusive disease, peliosis hepatis and loss of tissue array in azathioprine treated
rabbits. Conclusion: Azathioprine causes severe liver injury that was ameliorated by the
ascorbic acid in present experimental study.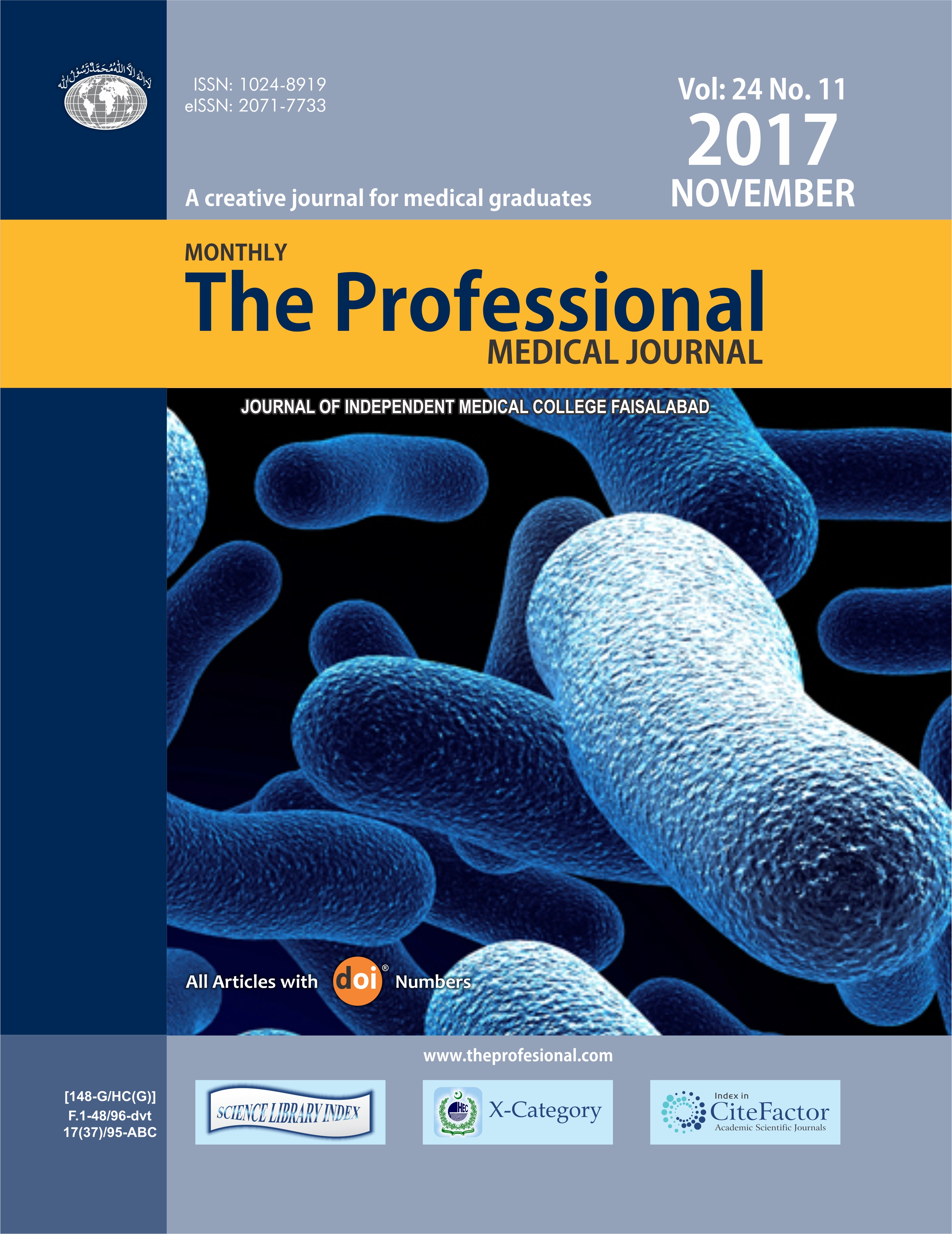 Downloads