BACTERIAL VAGINOSIS;
FREQUENCY IN OPD PATIENTS AT GHAQ HOSPITAL SAHIWAL
Keywords:
Vaginal Discharge,, Bacterial Vaginosis,, Amsel's Criteria,, Preterm Labour.
Abstract
Objectives: The aim of the study is to detect the frequency of Bacterial
Vaginosis in the outpatient clinic of Obs & Gyne Department of GHAQ Sahiwal. Design: It is
an observational study. Materials and methods: Setting: In the outpatient gyne department of
GHAQ Sahiwal. Period: Six months. 500 patients were selected with complaint of discharge.
Amsel criteria was used for diagnosis. For statistical analysis "Association test of Significance"
was used. Main outcome measures: Occurrence of Bacterial Vaginosis in OPD patients and its
association with certain risk factors and complications. Results: Out of 500 patients, 105 were
found to have BV. So frequency is 21%. Out of 105 cases of BV, 16 (15.2%) were asymptomatic,
12 (11.42%) pregnant, 93 (88.57%) non pregnant. Significant association was found between
BV, preterm labour, pre PROM and IUCD use. Conclusion: Vaginal discharge is one of the
commonest reasons for hospital visit and Bacterial vaginosis is the commonest diagnosis so
screening of patients with this condition is advised.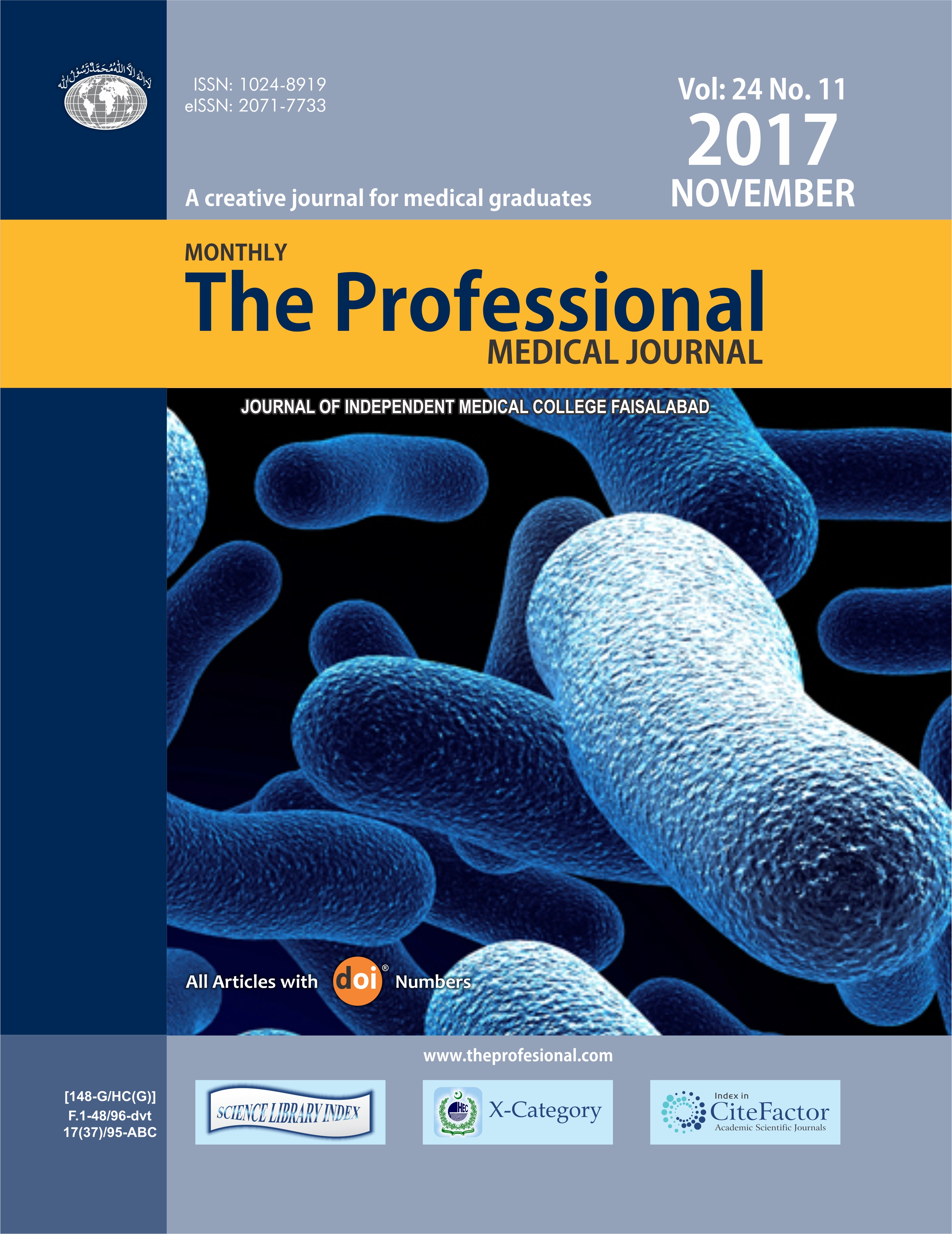 Downloads