NEEDLE STICK AND SHARPS INJURIES;
FREQUENCY AND THE FACTORS CONTRIBUTING AMONG HEALTH CARE WORKERS OF A TERTIARY CARE PRIVATE HOSPITAL OF LAHORE
Keywords:
Needle Stick Injury,, Sharps Injury,, Health-Care Workers (HCW).
Abstract
Background: This study, therefore aims to assess the frequency and the factors
contributing to the needle stick injuries among health care workers of a tertiary care private
hospital of Lahore. Setting: Shalamar Hospital Lahore, Pakistan a tertiary care private institution.
Period: July and August 2015. Study Design: Cross-sectional study. Methods: A modified
structured pre-tested questionnaire containing both open and close-ended questions was
administered to 160 study participants. The selected candidates were thoroughly briefed about
the study and informed consent was obtained. Confidentiality and anonymity of the participants
was maintained. Data entry was done on SPSS version 20 for Microsoft Windows. Results: The
response rate was 97%. Among all respondents (n=122), almost 41% (n= 63) were medical
doctors and 34% (n= 53) were nursing staff. A small proportion of 4% (n= 6) belonged to the
dental surgical background as well. Of all the surveyed participants, 45% (n=69) had ever
suffered from needle stick/ sharps injury during their medical job and career, whereas, 34%
(n=53) had suffered from a needle stick injury during the last year. Nearly 63% (n=47) reported
that the cause of injury was accidental, 16% (n=25) acknowledged lack of awareness, 7%
(n=10) acknowledged improper equipment and 4% (n=6) accused lack of training as the major
cause of needle stick injuries. A hefty 34% (n=53) believed that there existed no protocols in the
institution regarding needle stick injuries, while another 50% (n=78) stated that they were not
aware of the hospital protocols regarding needle stick injuries if there existed any. A disturbing
34% (n=53) assume that they should recap the needles after using them. There was a strong
statistical association p<.001 between establishment of hospital protocols regarding needle
stick or sharps injury and an event of needle stick injury suffered by the health care workers
during last year. Conclusion: The needle stick injuries can be prevented by the eradication of
hazard causing equipment's, prevention through engineering measures, administrative controls
and last but not the least personal protective measures.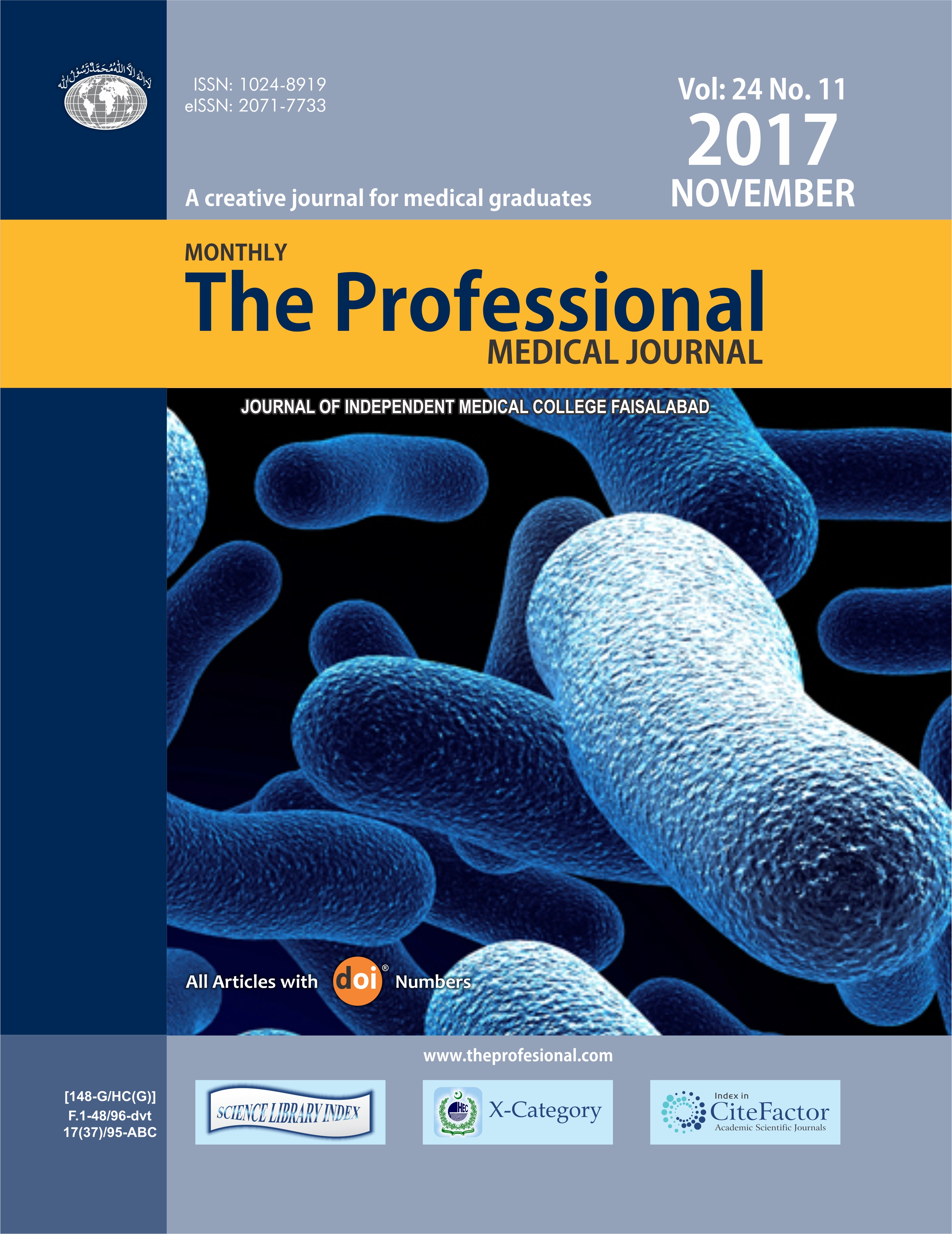 Downloads