DENGUE FEVER;
HEPATIC INVOLVEMENT IN CHILDREN UPTO 12 YEARS OF AGE
Keywords:
Dengue in children,, hepatomegaly,, hepatic dysfunction.
Abstract
Introduction: Dengue can indicate a diverse clinical spectrum. The intensity of
hepatic involvement in patients, with dengue infection varies from soft injury to severe injury by
means of jaundice and liver cell failure. Even if liver is not a most important objective limb, liver
involvement is a renowned aspect. Objectives: The objective of this study was to assess liver
involvement in dengue patients upto 12 years of age. Study Design: The study was Prospective
observational. Place and Duration of Study: Study was conducted in children ward, Paediatric
Department, Holy Family Hospital Rawalpindi from August 2014 to October 2015. Methods:
Upto 12 years of age, all suspected dengue children patients were screened and solitary
serologically established cases by dengue IgM capture ELISA were incorporated in the study
after taking written permission from the parents of the patients. Patients were categorized
according to GCP dengue guidelines into dengue fever (DF), dengue hemorrhagic fever (DHF)
and dengue shock syndrome (DSS). Results: Among 146 children, 78 were in the group of DF,
35 were in the group of DHF and 33 were in the group of DSS. Most children (70 %) were above
5 years. Fever was the leading illness followed by body aches, hepatomegly, rashes, edema,
headache, petechiae, hepatic tenderness, pain in abdomen, vomiting, mucosal bleed and
jaundice. Children with DSS have more liver involvement. Hepatomegaly and thickening of gall
bladder was maximum in children with DSS and can be an indication of severe illness. Serum
bilirubin, serum albumin, liver enzymes like ALT, AST and ALP were considerably elevated in
children with DSS as compare to other two groups. 32 patients out of 33 with DSS had liver
involvement. Conclusion: Dengue fever has become a main health issues at the moment in
Pakistan. Hepatic association in dengue in children has high fatality rate and spectrum varies
from jaundice to rise of liver enzymes.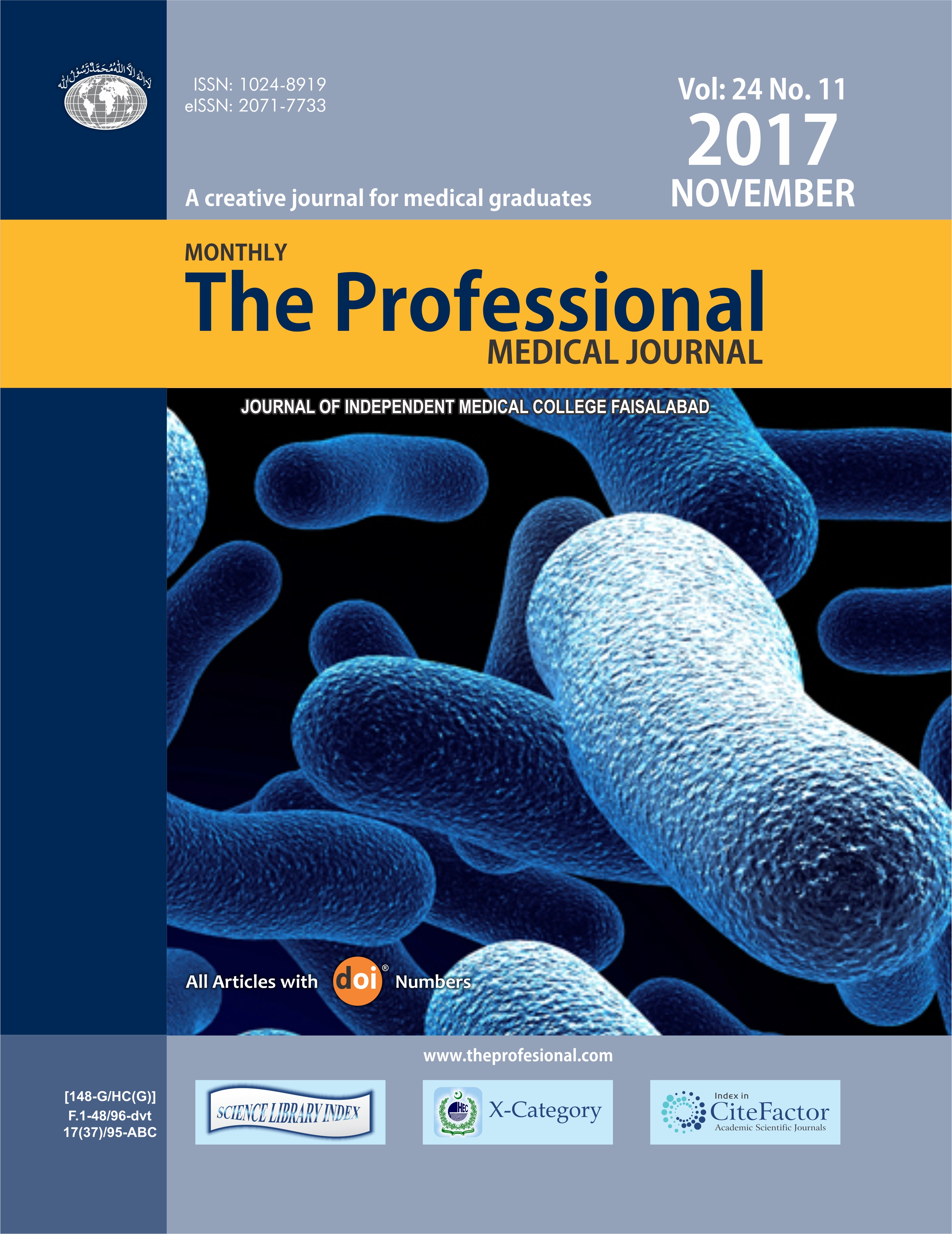 Downloads