ACADEMIC PERFORMANCE;
A DESCRIPTIVE STUDY BASED ON ACADEMIC PERFORMANCE OF MBBS STUDENTS OF CENTRAL PARK MEDICAL COLLEGE OVER A PERIOD OF FIVE YEARS.
Keywords:
Predicting factors,, medical education,, achievement,, student performance,, parent occupation.
Abstract
Objectives: To explore the factors affecting academic performance of
undergraduate MBBS students in Central Park Medical College Lahore. Background: In
medical education, academic achievement tends to be an important aspect of professional
development later in the life of medical graduates. In Pakistan, pre-admission grades are one
of the most important criteria for admission in medical colleges. Several other factors are also
believed to play an important role to predict performance of undergraduate students in medical
colleges. A detailed study of these factors can help to improve the performance of students
in medical colleges. Study Design: Cross-sectional analytical study. Setting: Central Park
Medical College, Lahore. Materials and methods:Two MBBS batches (n=200) of Central Park
Medical College. Student data regarding gender, parent occupation, being a boarder or day
scholar, marks scored in F.sc and MCAT along with the score obtained in all professional
examinations was collected. The data was analyzed using SPSS 23.0. Results: This
study revealed that there was a positive correlation between preadmission grades of students
and their academic performance throughout the five year period of medical college. There
was no significant difference (p-value >0.05) between the academic performances of
students from parents of medical background as compared to those from parents without
any medical background. The performances of students living in hostels were almost same as
their counterparts who were day scholars (p-value>0.05). The overall performance of students
was better in the final years of medical colleges as compared to the initial years with females
performing better than males. Conclusion: The findings of this study support the fact that pre
admission grades may prove to be a predictor of performance later in professional college life.
Factors like parent occupation and place of accommodation have little role in predicting the
academic achievement of medical students. Learning though interactive manner tend to help
in achieving better grades as compared to students who learn through less interactive/didactic
lecture technique.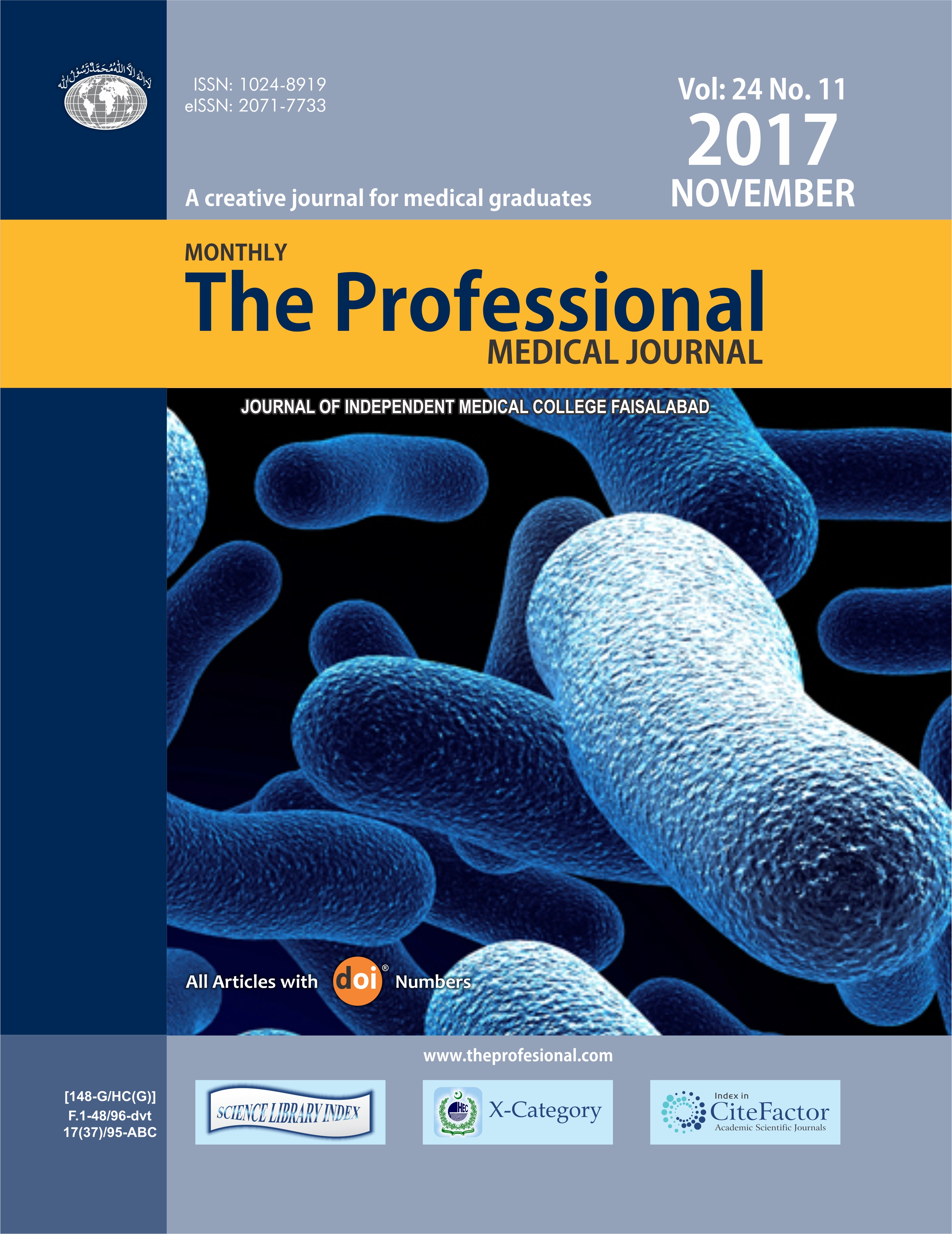 Downloads