Sonographic correlation of portal vein diameter with gender in population of Lahore.
Keywords:
BMI, Portal Vein Diameter, Portal Hypertension
Abstract
Objective: To determine the reference values of normal portal vein diameter in correlation to gender in population of Lahore. Study Design: Cross Sectional study. Setting: Ultrasound Lab University of Lahore and Gondal Complex Lahore. Period: 5th October 2020 to 13th April 2021. Material & Methods: Sample size of my study were 164 males and 143 females. Simple random sampling was conducted. Healthy Individual with normal body mass index, both (male and female) individuals in fasting state and age between (20-25) years. Individual with history of portal hypertension, Fatty liver, Hepatomegaly and any other hepatic disorder. Xario XG. Convex 3.5 MHz-7.5MHz. Results: The mean diameter of portal vein for male was calculated as 10.51 + 1.468 mm (ranging from 13mm to 15mm), and for females was 10.085 ±1.336 mm (ranging from 7 to 14mm). Independent t-test was applied to examine the difference of mean Portal vein in males and females. We found a statistical significant difference in two means of portal vein diameter as the p-value = 0.008 is less than α =0.05. Conclusion: In this study, portal vein diameter in adult men and women were found within the normal range among age limit 20-25years.But the diameter of portal vein showed direct relation with weight and Body Mass Index among females but in males none of the body factors had any impact on the diameter of portal vein.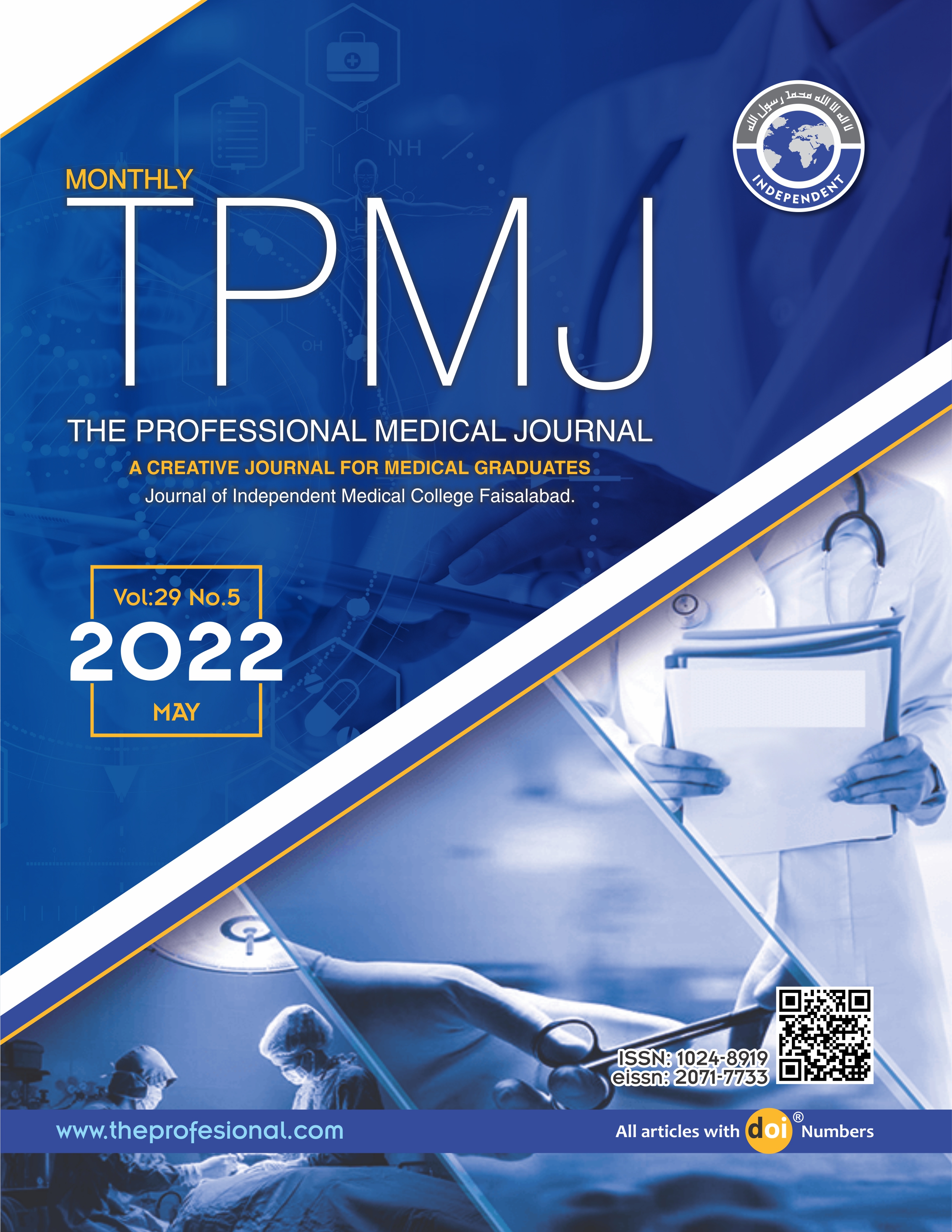 Downloads
License
Copyright (c) 2022 The Professional Medical Journal
This work is licensed under a Creative Commons Attribution-NonCommercial 4.0 International License.