C-SECTION DELIVERY;
COMMON INDICATIONS AND DETERMINANTS OF C-SECTION DELIVERY AT TERTIARY HOSPITAL MULTAN
Keywords:
Common indications, C-section, Oligohydramnios, Repeat C-section, VBAC
Abstract
Objective: To evaluate the common reasons for C/section done at tertiary care
hospital and to look into their major determinants, in order to reduce the rate of C/section
delivery and its associated mortality and morbidity. Study design: Retrospective, descriptive
study. Place and duration of study: At Ibn-E-Siena Hospital, the duration of study was 1 year
from November 2016 to October 2017. Material methods: The study included 250 patients
who were delivered by Caesarean delivery. All the patients who were delivered abdominally
after 28 weeks of gestation were included in this study. The women delivered abdominally
before 28 weeks gestation were excluded from study. Results: The common indications for
C/section in this study were previous C/section delivery in 37.6%, oligohydramnios 36%, fetal
distress 12%, hypertensive disorders of pregnancy 7.2%, multiple pregnancy 5.6%, preterm
labour 5.6%, failed progress of labour and bad obstetrical history 4.8% each, placenta previa
3.2% and cardiac disease 0.8%. Conclusion: Repeat C-section has become the commonest
indications for C-section effort should be put in to reduce the rate of C/section in primigravidas,
proper trial of labour should be given, and fetal distress should be properly diagnosed before
going for C/section.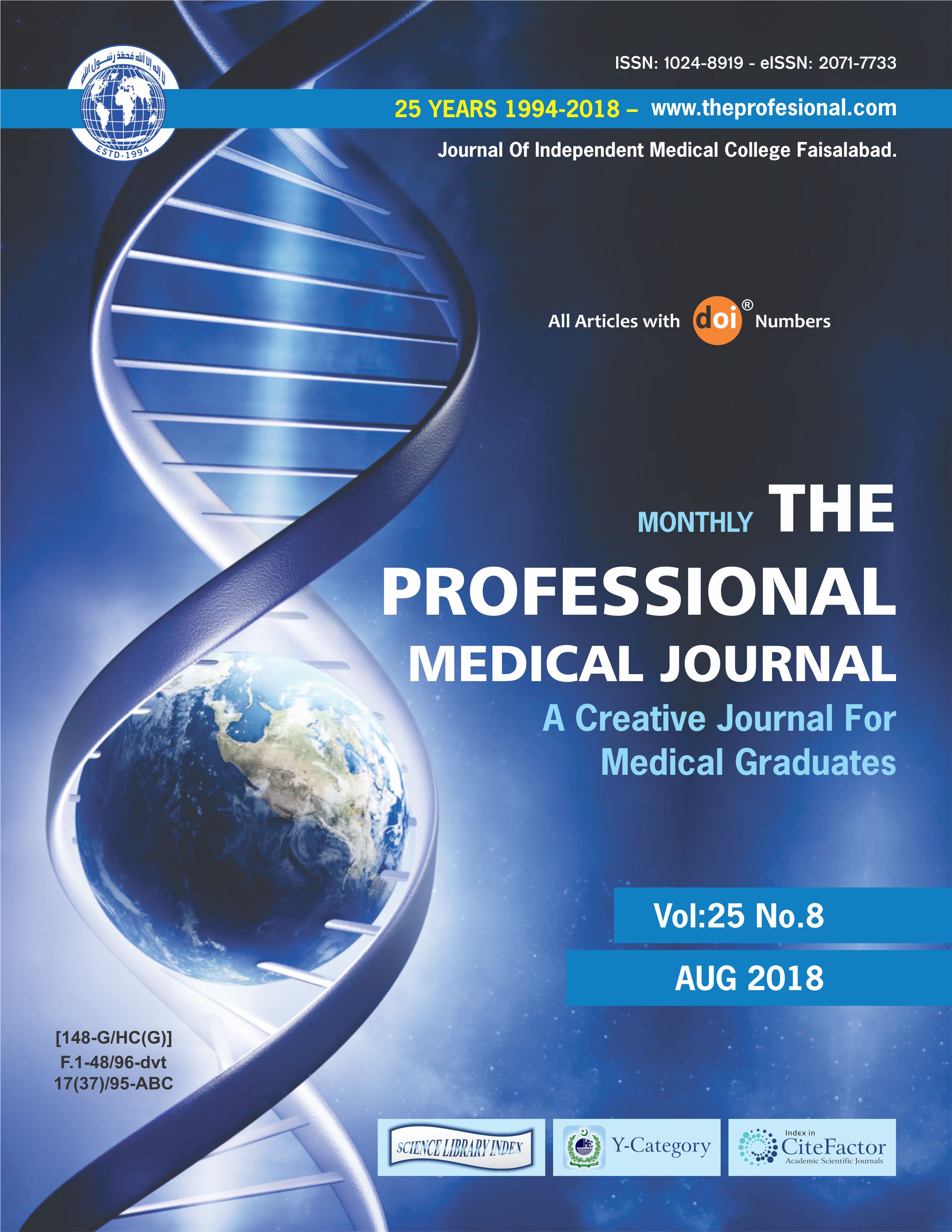 Downloads