OSTEOARTHRITIS OF THE HIP JOINT;
TO COMPARE THE OUTCOMES OF TOTAL HIP ARTHROPLASTY WITH HIP RESURFACING PROCEDURES IN PATIENTS, AT A TERTIARY CARE HOSPITAL IN KARACHI, PAKISTAN
Keywords:
Total Hip Arthroplasty;, Hip Resurfacing;, Osteoarthritis;, Developmental Dysplasia of Hip.
Abstract
Objectives: The aim of our study is to determine the surgical outcome and
rates of complication in patients undergoing surgical treatment for osteoarthritis of the hip joint
with total hip arthroplasty and compare it with hip resurfacing procedures. Study Design: A
prospective cohort study. Period: Five years duration from January 2011 to December 2016.
Setting: Tertiary Care Centre in Karachi, Pakistan. Materials and methods: The study population
consisted of n= 170 patients (n= 110 patients undergoing cementless THA and n=60 patients
undergoing hip resurfacing procedures). The inclusion criteria was all the patients who came to
our outpatient clinic, with unilateral or bilateral osteoarthritis (grade 3,4) of the hip joint requiring
surgical treatment, were fit for surgery and gave informed consent to participate in the study.
All the procedures were done by the same team of surgeons at the same institute in series
under general anesthesia. Data was collected in a pre-designed proforma. Postoperatively the
patients were restricted to a reduction of weight bearing by half for the first six weeks, and
were involved in physiotherapy till discharge from the hospital. The patients from both groups
received the same thromboembolic and infection prophylaxis. Data was analyzed using IBM
SPSS version 22. Results: In our study we found that the rates of reoperation had statistically
significant differences, being n= 5 in THA group and n=9 in resurfacing group having a p
value of 0.019. In the resurfacing group n= 4 patients had fractures of the femoral neck. All the
revision surgeries were undertaken utilizing the posterolateral approach, n= 2 patients were
revised utilizing cementless femoral stems while n=2 were revised utilizing cemented femoral
stem, n= 5 patients were revised to total hip arthroplasty procedure on account of aseptic
loosening. No dislocations were observed after the revision surgical procedures. There was
no statistically significant difference in the total rates of complications among the two groups,
having a p value of 0.44. The pre-operative Harris hip scores were similar in the two groups
having a p value of 0.2. Conclusion: According to the results of our study the outcome in the
both the cementless total hip arthroplasty and hip resurfacing procedure are similar in terms
of implant survival and clinical results however rate of complication is higher in the patients
undergoing hip resurfacing technique and needed revision surgeries. The patients undergoing
hip resurfacing had better mobility post operatively, and hence this consideration is to be made
during patient selection, as hip resurfacing is preferred by younger patients due to its higher
functional outcomes.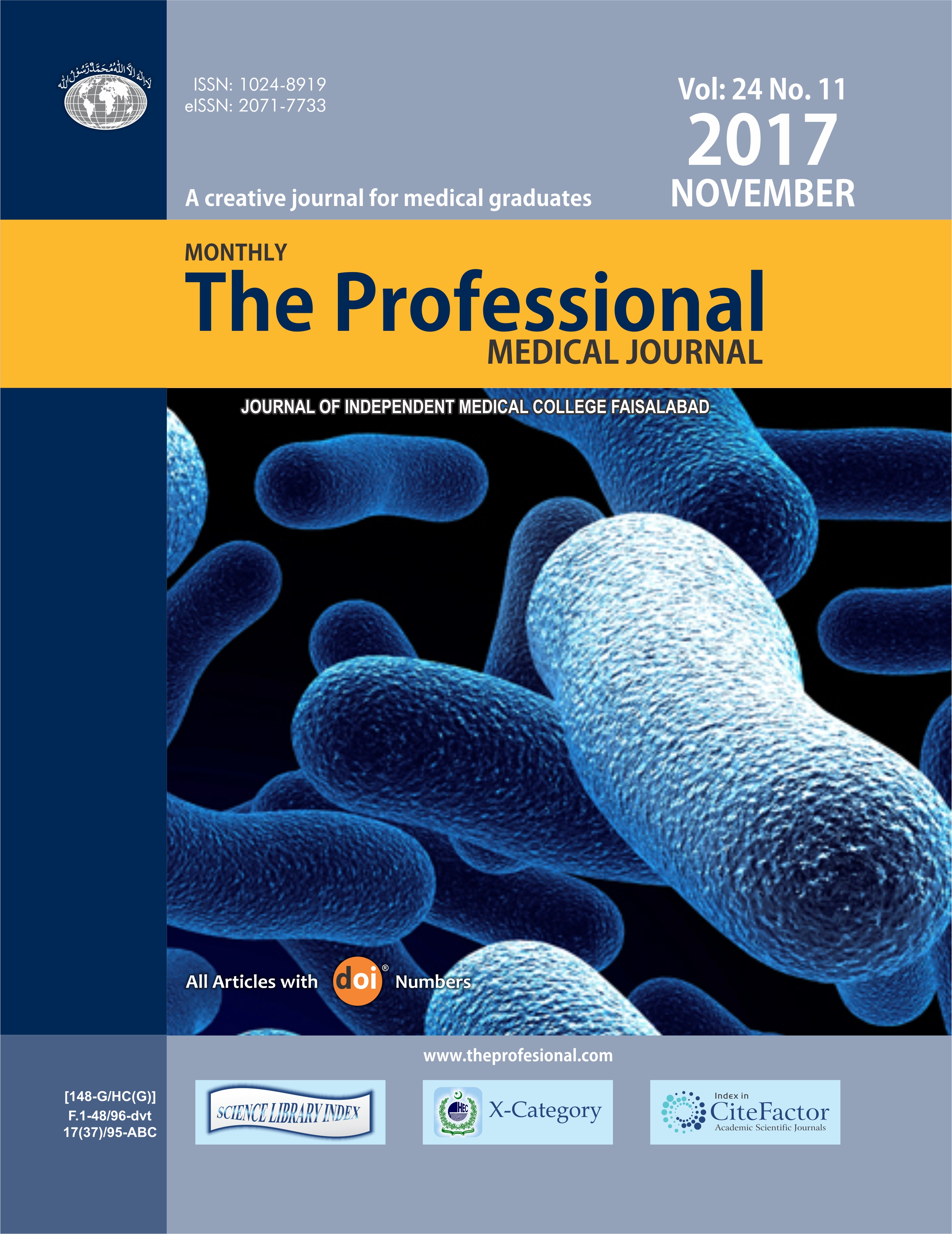 Downloads