OVERWEIGHT AND OBESITY;
COMORBIDITIES AMONG 25-60 YEARS WOMEN IN LAHORE, PAKISTAN
Keywords:
Comorbidities,, Overweight,, Obesity,, Women (25 to 60 years of age).
Abstract
Introduction: The upsurge in occurrence of overweight and obesity is explored
with the passage of time as the corresponding diseases are increasing rapidly. Objectives:
The main objectives of this instant research study were to explore the comorbidities and their
association with overweight and obesity among 25 to 60 years old women. Study Design and
Setting: Descriptive cross sectional study was carried out in Lahore, Pakistan from January
2016 to May 2016. Material and Methods: All the non-pregnant and non-lactating women 25
to 60 years of age belonging to different socio-economic groups were included in our study.
Results: Based on cluster sampling technique and sample size, there were 1555 women in 20
clusters in which 1106 overweight and 449 obese women were found for the further research.
IBM SPSS statistics version 21 was used to analyze our research findings. Conclusion:
The study leads to the interesting exposition of the various overwhelming diseases related
to overweight and obesity. Significant achievements were obtained by considering different
comorbidities with respect to which the topic can be easily summarized to some extent.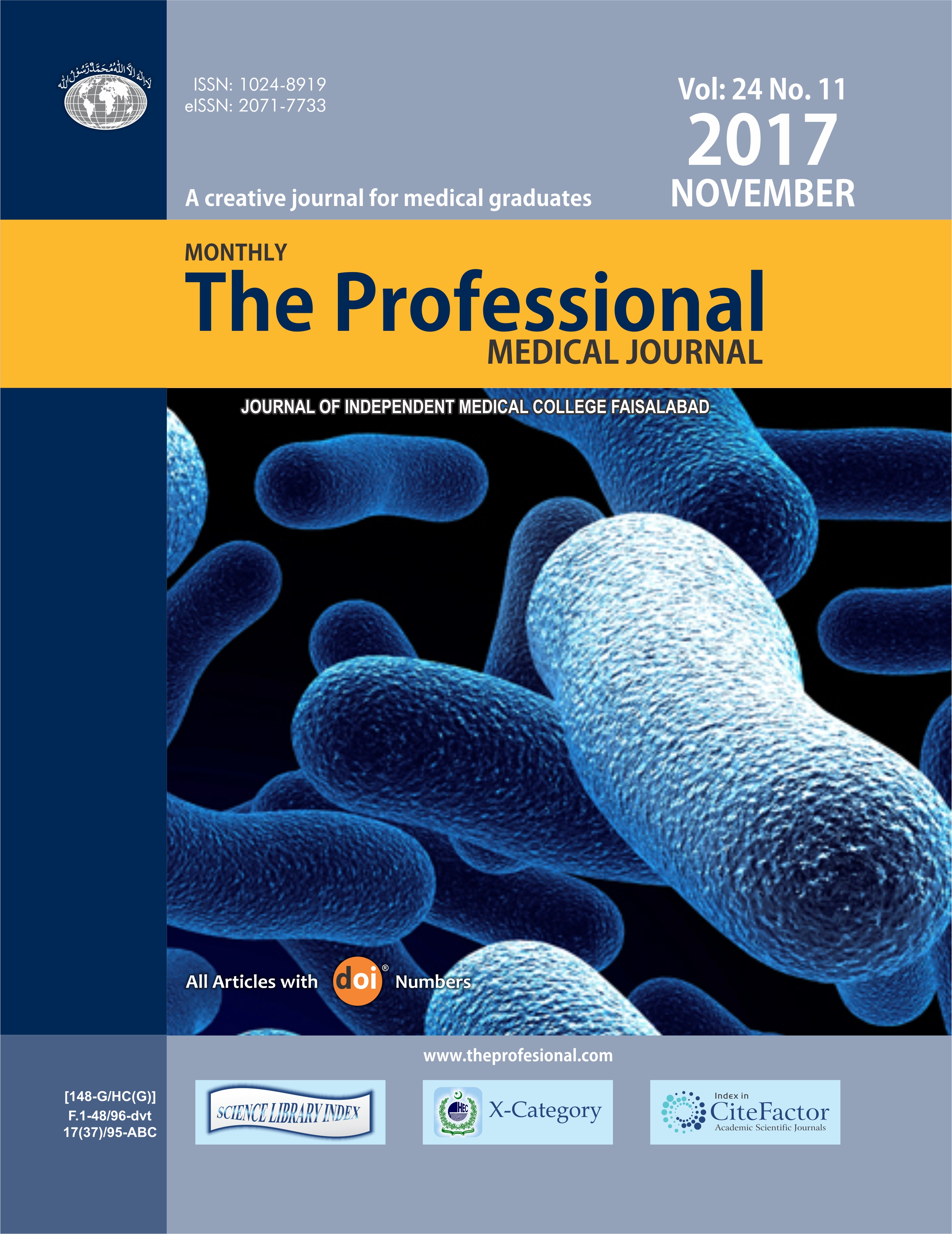 Downloads