INTERTROCHANTERIC FRACTURES;
FREQUENCY OF LAG SCREW CUT OUT FIXED WITH DYNAMIC HIP SCREW
Keywords:
Intertrochanteric fracture,, dynamic hip screw,, tip apex distance.
Abstract
Objectives: To determine the frequency of lag screw cut out in intertrochanteric
fractures fixed with dynamic hip screw and to identify the possible contributing factors for screw
cut out. Study Design: Descriptive case series. Place and Duration of the Study: Orthopaedic
& Traumatology Unit"A" Lady. Reading Hospital Peshawar from January 2014 to January 2017.
Material and Methods: Patients of either gender or age with intertrochanteric fractures fulfilling
the inclusion and exclusion criteria were fixed with dynamic hip screw (DHS). Post operatively
fracture reduction, position of screw in head of femur and tip apex distance were calculated
on anterio posterior and lateral radiographs. All the patients were reviewed fortnightly for two
month and then monthly for six months for lag screw cut out on radiographs. Results: Total 110
patients mean age 72(range 22 to 98 years) years were fixed with dynamic hip screw. Lag screw
cut out was noted in 12(10.9%) patients with 4(33.3%) male and 8(66.6%) female patients.
The mean age was 62 years. Right side was involved in two (16.6%) patients while left in ten
(83.3%) patients. Radiographically fracture reduction was poor in most (50%, n=6)) patients.
The mean tip apex distance (TAD) was 32mm (range 24 to 40 mm). Majority (75%, n=9) of
cut out screw were in superior portion of the head of femur. Four (33.3%) patients had screw
cut out at 8th week postoperatively while eight (66.6%) patients had screw cut out at 12th week.
Conclusion: Lag screw cut out wasthe most common mechanical complication after fixation of
intertrochanteric fractures and all of the cut out patients were elderly with inadequately reduced
fracture, superiorly placed lag screw and longer tip apex distance.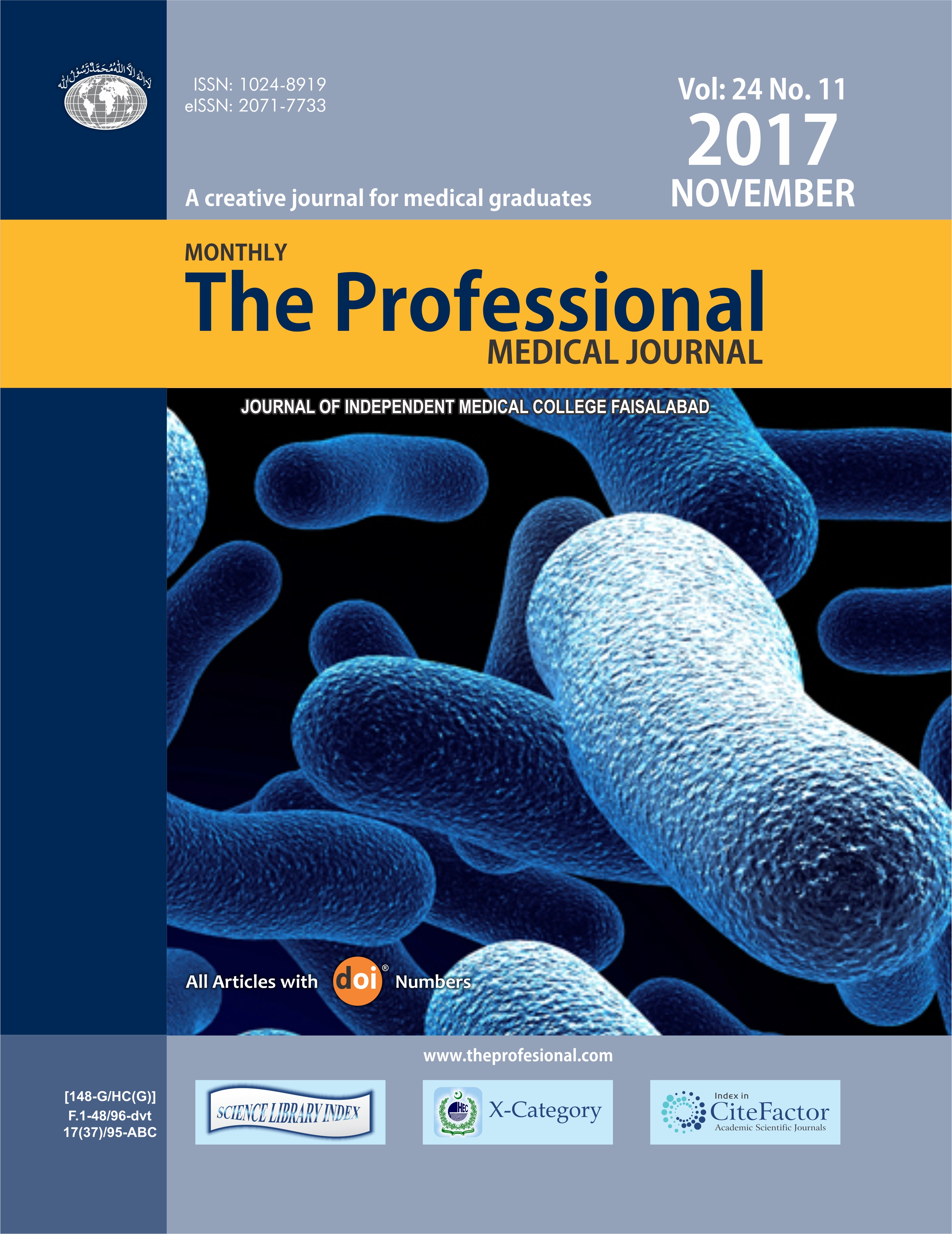 Downloads