Evaluation of prevalence of oral soft tissue lesions in a public sector oral health facility of Karachi, Pakistan.
Keywords:
Lesions, Oral Mucosa, Site, Texture
Abstract
Objective: The aim of this study is to determine the prevalence of oral soft tissue lesions in patients attending the outpatient department. Study Design: Cross Sectional, Observational study. Setting: Department of Oral and Medicine DUHS. Period: October 2019 to March 2020. Material & Methods: A total of three hundred and eighty five (385) patients were enrolled in the study. Detailed history and thorough intra and extra oral examination of each patient were done. Results: The overall prevalence of oral mucosal lesions was found to be 58.7%. The most frequent oral mucosal lesions were reported as white with 58% of all soft tissue lesions, while the most common site was observed as buccal mucosa with 58% of all sites. As far as texture was concerned, soft texture (47%) was recorded as most frequent. Conclusion: Early detection and identification of oral mucosal lesions is crucial, especially in a population where multifaceted tobacco consumption, oral precancerous and cancerous lesions are reported as one of the highest in the world. The high prevalence of oral mucosal lesions, as reported in our study and their potential for malignant transformation necessitates extensive soft tissue examination of the oral cavity, in adjunct to routine dental checkup.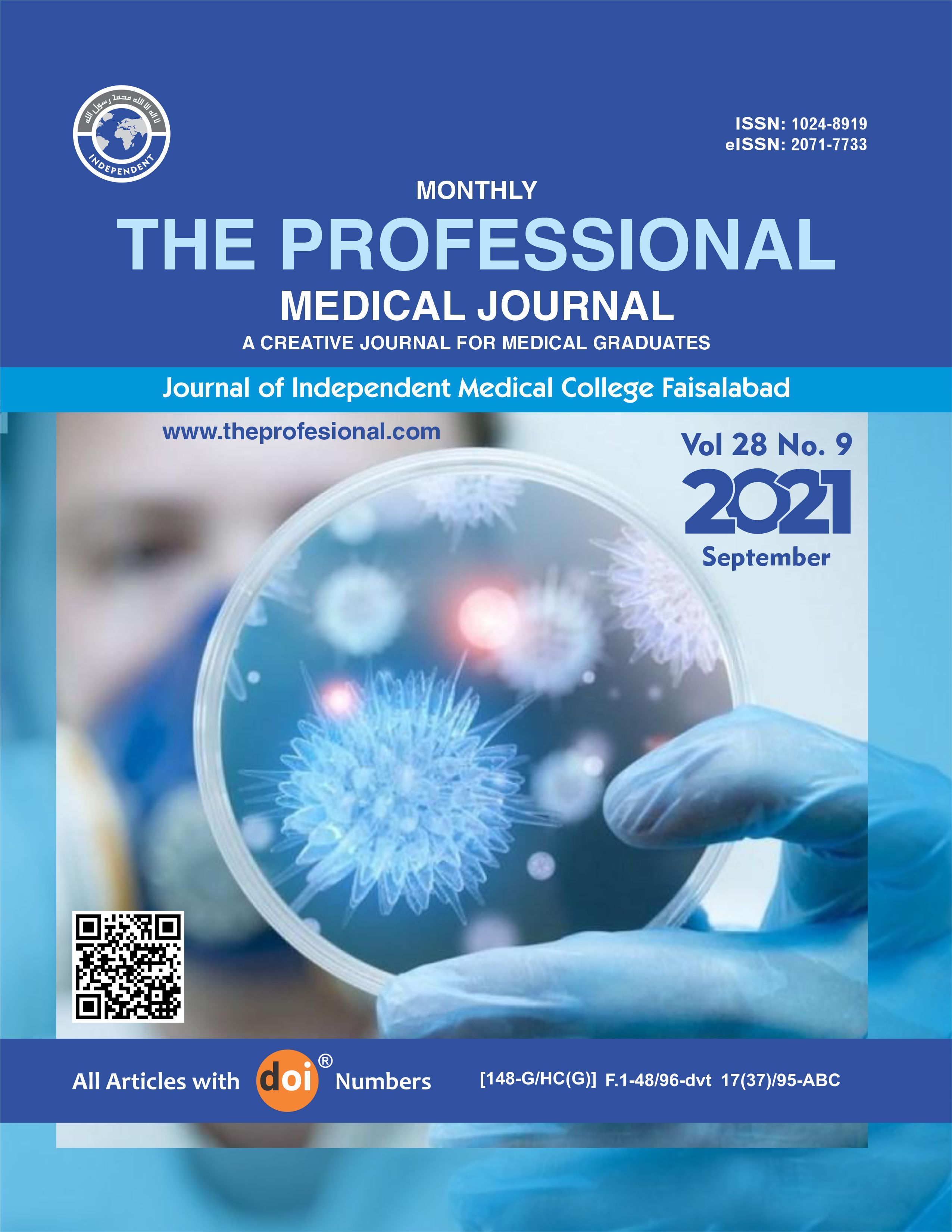 Downloads
License
Copyright (c) 2021 The Professional Medical Journal
This work is licensed under a Creative Commons Attribution-NonCommercial 4.0 International License.