Comparison of gray scale versus Doppler ultrasound to detect deep venous thrombosis in lower extremities.
Keywords:
Deep Venous Thrombosis (DVT), Doppler Ultrasound, Gray Scale Ultrasound, Lower Extremities Pulmonary Embolism (PE)
Abstract
Objectives: The objective was to determine the accuracy of Gray Scale versus Doppler Ultrasound to Detect Deep Venous Thrombosis in Lower Extremities. Study Design: Cross Sectional Analytical study.  Setting: The University of Lahore and Shalimar Hospital Lahore. Period: May to October 2020. Material & Methods: After a permission from the ethical committee and a written consent of the patients, on the basis of the clinical suspicions of deep vein thrombosis, A total of 140 patients of both the genders, aging from 20 to 90 years, were referred for Gray Scale & Doppler ultrasound examination. The convenient sampling technique and Statistical software for social sciences (SPSS version 22.0) were used for the analysis of data. Results: In 140 patients' present study on Gray Scale ultrasound, 120 (85%) cases were observed  with significantly increased blood vessel size, intraluminal echogenicity and a loss of compressibility However, on Doppler ultrasound, 130 (92%) cases were detected possessing significantly increased blood vessel size, intraluminal echogenicity, absence of blood flow and negative augmentation effect. Conclusions: From the result of present study, it is concluded that Doppler may be used as gold standard to diagnose the DVT in the lower extremities. This study concludes also that DVT detection accuracy difference between Doppler and Gray Scale ultrasound is minor i.e. 1:1.08. This minor difference encourages the radiology practitioners of periphery to screen DVT in lower extremities through Gray Scale ultrasound, if Doppler ultrasound is unavailable there.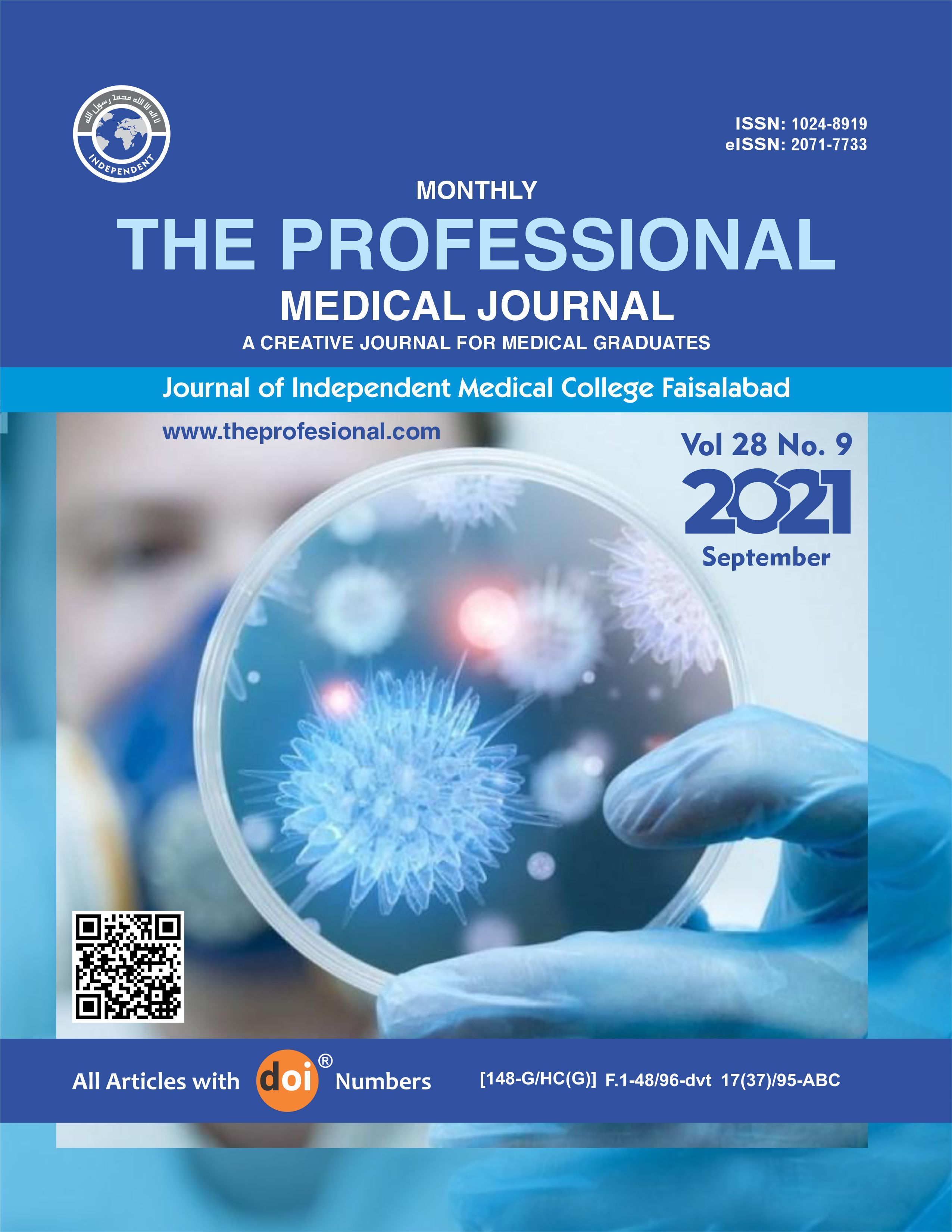 Downloads
License
Copyright (c) 2021 The Professional Medical Journal
This work is licensed under a Creative Commons Attribution-NonCommercial 4.0 International License.