Prevalence of gram negative bacteria in infected burn wounds and antibiotic susceptibility pattern; a study conducted on stable burn patients reporting to out-patient department.
Keywords:
Burn Wounds, Culture and Sensitivity, Gram Negative Bacteria, Infection
Abstract
Objective: To study prevalence of various gram negative bacteria in infected burn wounds among stable burn patients reporting to out-patient department on follow-ups. Study Design: Cross Sectional study. Setting: Department of Pathology, Sahara Medical College Narowal. Period: January to June 2020. Material & Methods: Patients with burn wounds with clinical signs and symptoms of infection but vitally stable, wound less than one month old involving < 20% body surface, reporting to out-patient door of study institution on follow-ups were enrolled into the study. Swabs of infected wounds were taken and sent for bacterial culture and sensitivity to the pathology department of the institution, where micro flora were isolated and their antibiotic susceptibility pattern was determined using standard techniques. Consent was taken from patients before including them in study. Results: Total 210 cases were studied. Gram negative bacteria were isolated from 190 cases, out of them 30% were oxidase positive ad 70% were oxidase negative. Most common organism isolated was Pseudomonas Aeruginosa (30%), followed by Proteus Sps. (25.3%) and Entero bacter Sps. (15.8%) etc. Conclusion: Among gram negative bacteria pseudomonas is a major isolated organism from infected burn wounds having high susceptibility to imipenem and cefepime.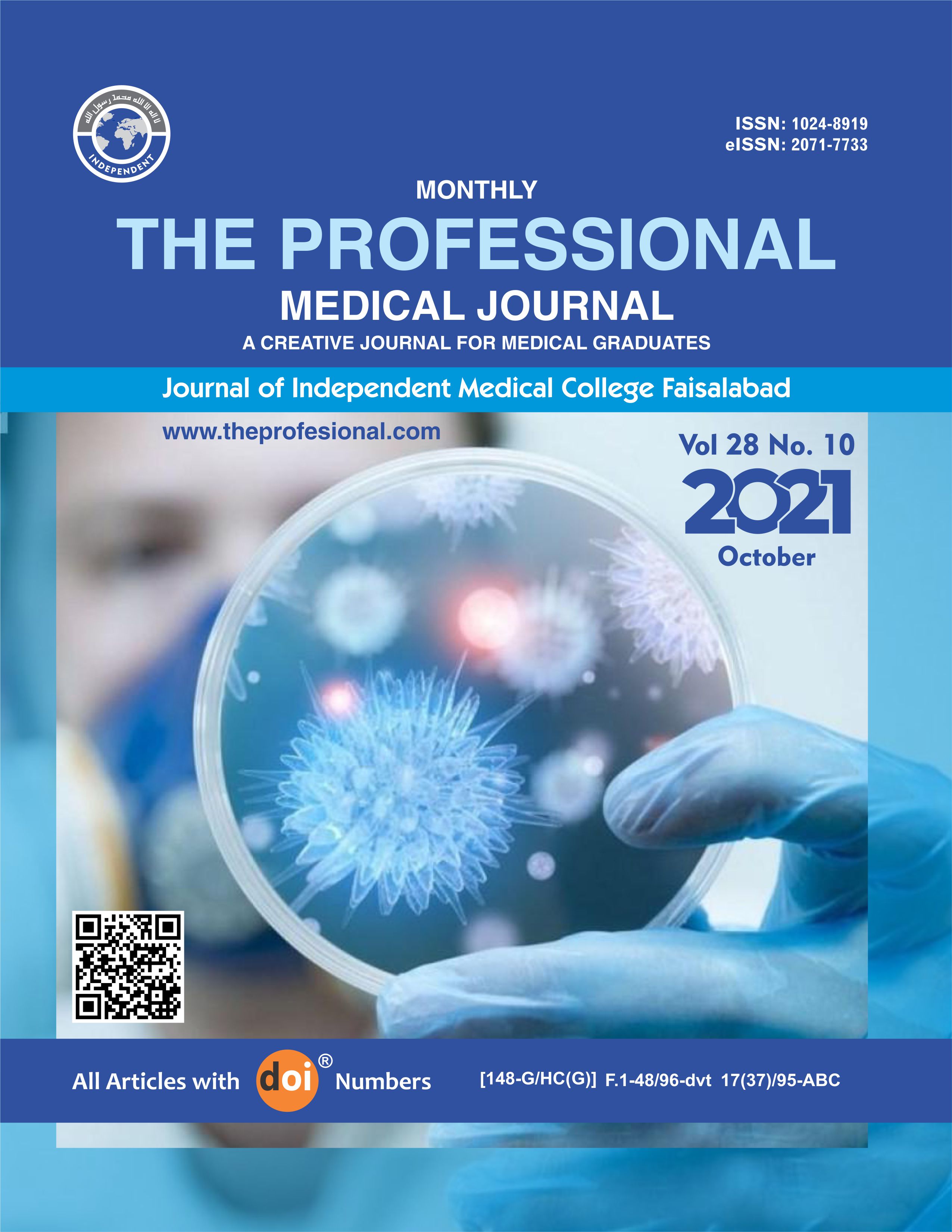 Downloads
License
Copyright (c) 2021 The Professional Medical Journal
This work is licensed under a Creative Commons Attribution-NonCommercial 4.0 International License.