Common complications and outcome of prematurity at DG Khan Medical College and Hospital.
Keywords:
Complication, Gestational Age, Outcome, Prematurity
Abstract
Objective: To evaluate the common complications of prematurity with final outcome. Study Design: Prospective Observational Cohort study. Setting: Neonatal Unit at Dera Ghazi Khan Medical College (DGKMC) & Hospital. Period: 8 Jan 2020 to 29 Feb 2020. Material & Methods: Study population comprised of 100 neonates of gestational ages between 28-36 weeks, admitted for different reasons. Common complications of prematurity like Hypoxic ischemic Encephalopathy (HIE), Sepsis, Respiratory Distress Syndrome (RDS) and Necrotizing Enterocolitis (NEC) were noted and patients were followed for final outcome in terms of survived, Expired and LAMA. Results: Among the total 100 premature newborns, 59 (59.0%) were males and 41 (41.0%) females. There were 57 (57.0%) premature newborns who were delivered through spontaneous vaginal deliveries (SVDs) while 43 (43.0%) through lower segment cesarean section (LSCS). HIE was the most common complication, observed in 31 (31.0%) babies. Sepsis was the second most common complication observed in 18 (18.0%) cases. In terms of outcome, 72 (72.0%) survived, 23 (23.0%) expired and 5 (5.0%) were left against medical advice (LAMA). Conclusions: Hypoxic ischemic encephalopathy was the most common complication observed either presented alone or in association with other observed complications. The most common cause of mortality in the observed population was hypoxic ischemic encephalopathy.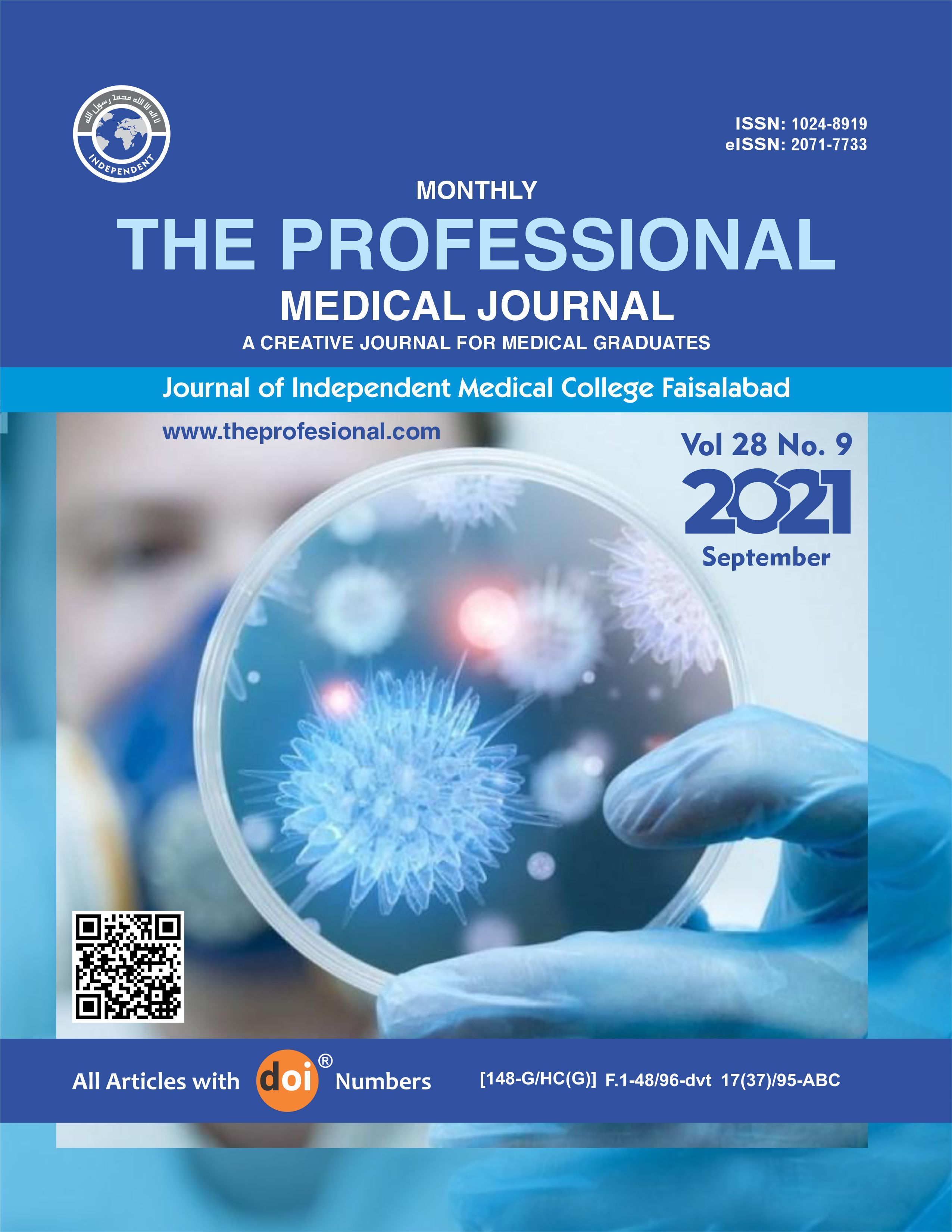 Downloads
License
Copyright (c) 2021 The Professional Medical Journal
This work is licensed under a Creative Commons Attribution-NonCommercial 4.0 International License.