MODIFIED DUHAMEL PROCEDURE;
OUR EXPERIENCE FOR EARLY COMPLICATION AT THE CHILDREN HOSPITAL & THE INSTITUTE OF CHILD HEALTH, FAISALABAD.
Keywords:
Early Complications, Hirschsprung's Disease Modified Duhamel's Procedure
Abstract
Objectives: To evaluate the early complications of Martin's Modified Duhamel
Procedure. Design: Retrospective study. Period: January 2017–December 2017. Setting: The
Children Hospital & Institute of Child Health, Faisalabad. Material and Methods: This study
included Eighty Six children who underwent Martin's modification of Duhamel's procedure for
treatment of Hirschsprung's disease. Results: Early postoperative complications (with in 1st 30
days of operation) were observed in 86 patients. The complications noted were bleeding (n=3),
wound infection (n=20), burst abdomen (n=5), anastomotic leak (n=8), intestinal obstruction
(n=4), early post-operative constipation (n=6), enterocolitis (n=6), soiling (n=5) and mortality
(n=2). Conclusion: Early post-operative complications in the series included bleeding, wound
infection, burst abdomen, anastomotic leak, intestinal obstruction, constipation, enterocolitis,
soiling and death. The complications rate in this study is comparable to the previous studies.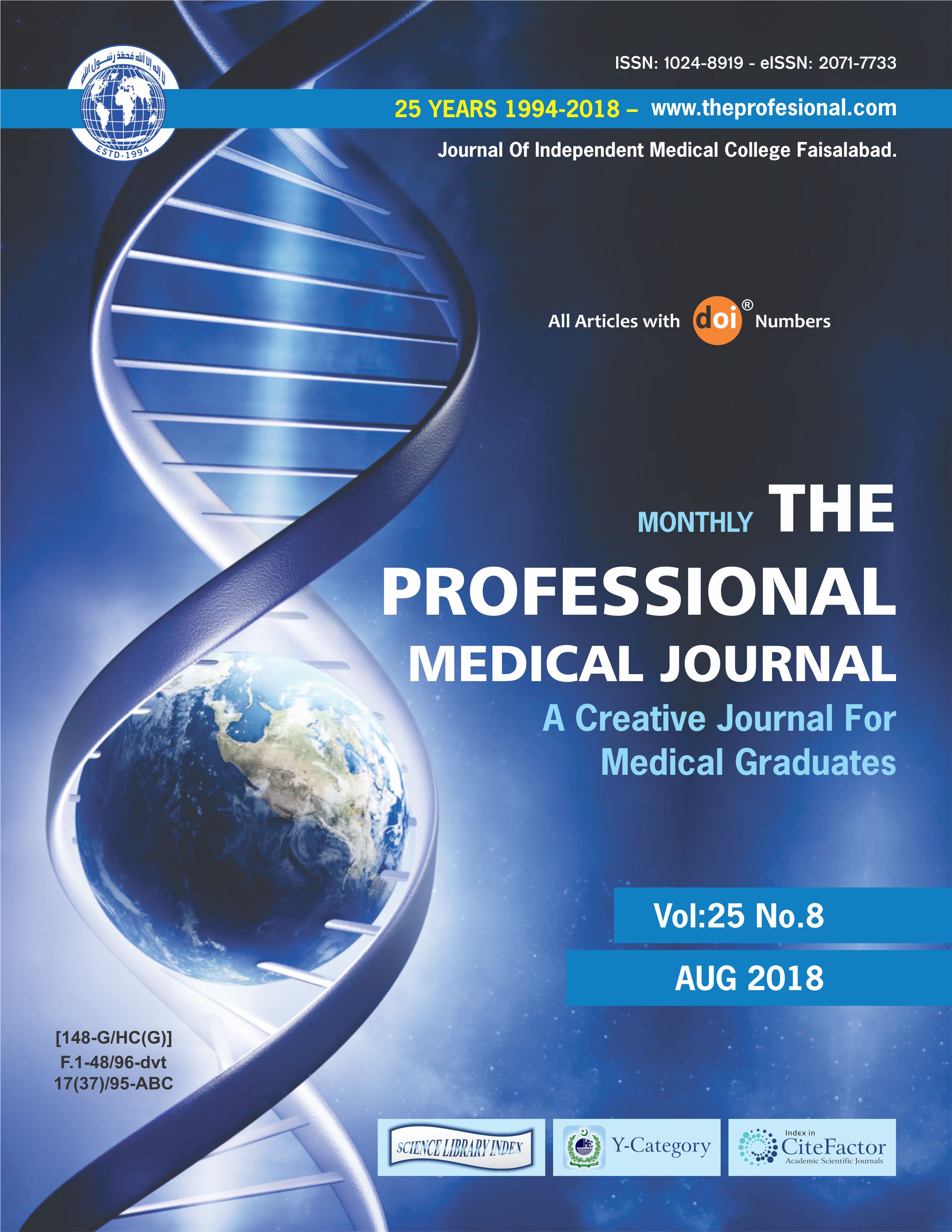 Downloads