Post-operative outcomes of endoscopic dacrocystorhinostomy without intubation at holy family hospital, Pakistan.
Keywords:
Dacrocystitis, Dacryocystorhinostomy (DCR), Intubation, Nasolacrimal Duct, Pakistan
Abstract
Objective: This study aims to present the outcomes of the patients who underwent endoscopic dacryocystorhinostomy (DCR) without intubation at a tertiary care hospital. Study Design: Observational Study. Setting: Holy Family Hospital, Rawalpindi, Pakistan. Period: October 2018 to November 2019. Material & Methods: Endoscopic dacryocystorhinostomy operation was performed in a total of 52 patients presenting with chronic epiphora. Silastic tubes were not used to maintain the patency. Patients were prescribed antibiotic eye drops, oral painkillers, decongestant eye drops, and regular nasal douches. Results: Fifty patients (96.2%) presented with successful post-operative outcomes on the 12th week for follow-up. Post-operative canal patency was evaluated by endoscopic examination and syringing. Patients were also evaluated for the presence of epiphora. Conclusion: Our results of 52 patients who underwent endoscopic DCR without stenting are as promising as those with stenting. Hence, the procedure without intubation is recommended.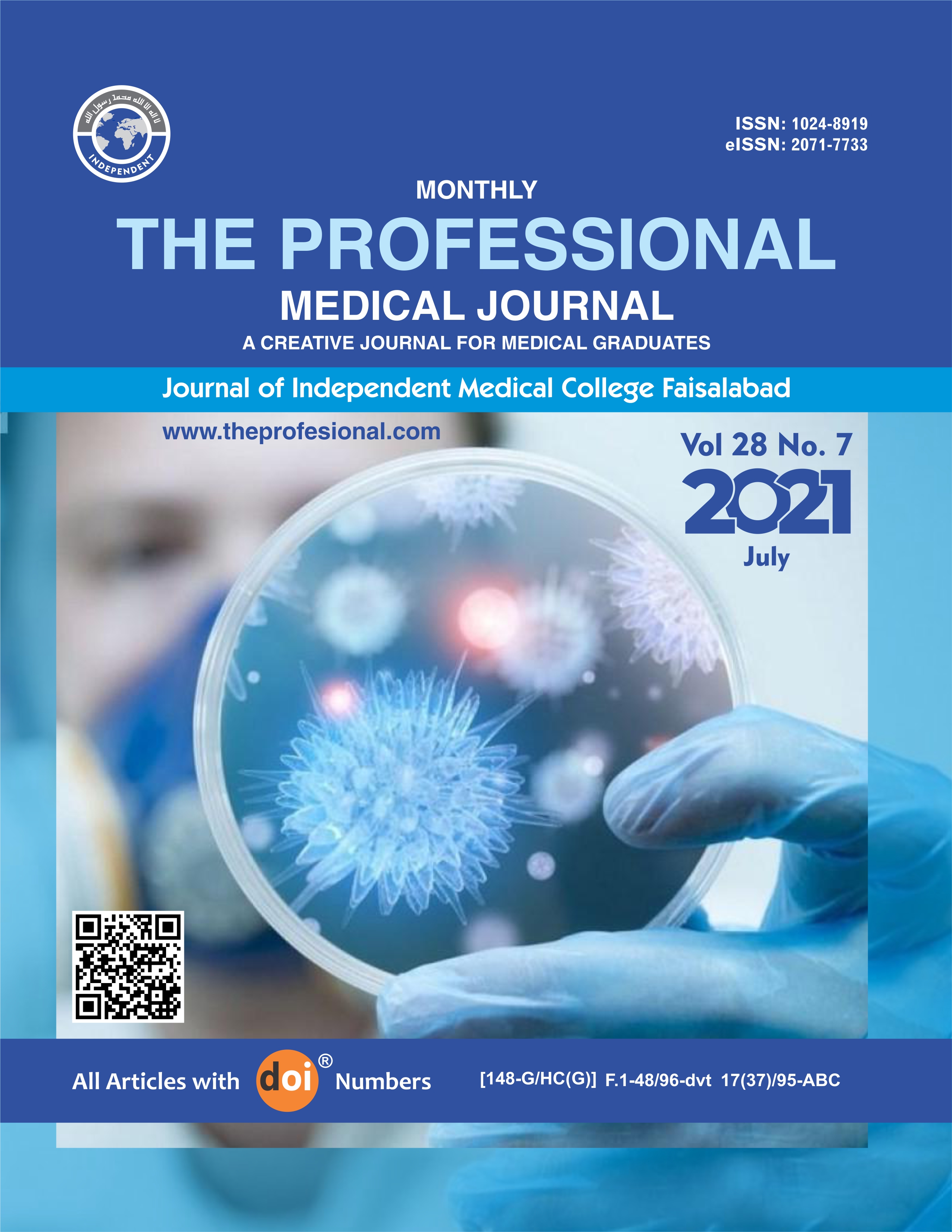 Downloads