Frequency of subclinical hypothyroidism in chronic kidney disease patients.
Keywords:
Chronic Kidney Disease, Subclinical Hypothyroidism
Abstract
Objective: Objective of this study was to determine the frequency of sub clinical hypothyroidism among chronic kidney disease patients in our population. Study Design: Descriptive Cross sectional study. Settings: Department of Nephrology, Khyber Teaching Hospital Peshawar. Period: February 2018 to September 2018. Material & Methods: A total of 145 chronic kidney disease patients were included in this study. Thyroid function tests (TFT, s) were performed in all patients along with history and clinical examination. Sub clinical hypothyroidism was defined as high TSH (normal value 0.27-4.0 µIU/ml) and normal Free T47. (0.93 – 1.70 ng/dl). Results: Our study shows that Mean age was 55 years with standard deviation ± 2.83. Eighty seven (60%) patients were male and 58(40%) patients were female. Moreover, 25% patients had subclinical hypothyroidism. Conclusion: Our study concludes that the incidence of subclinical hypothyroidism in chronic kidney disease was found to be 25% in our population.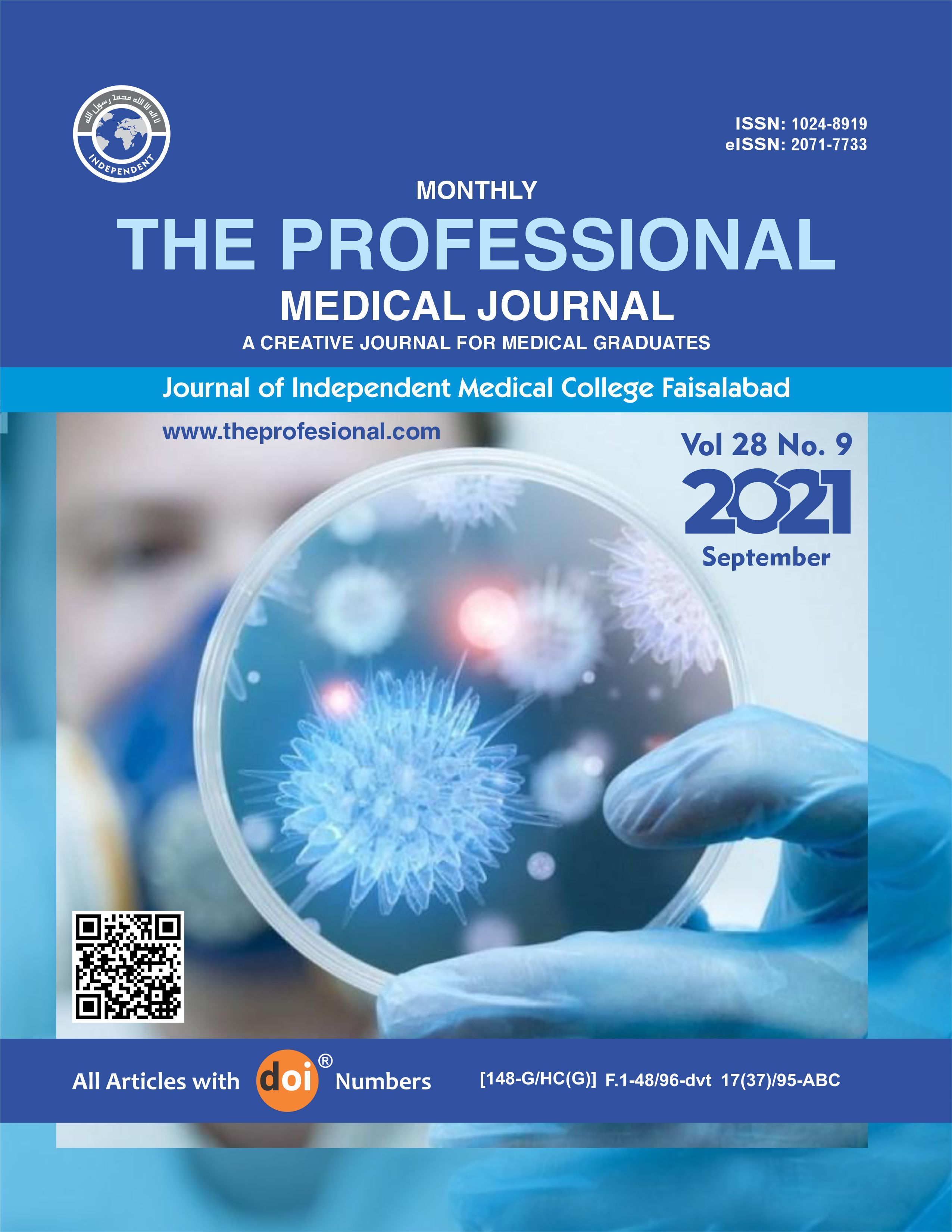 Downloads
License
Copyright (c) 2021 The Professional Medical Journal
This work is licensed under a Creative Commons Attribution-NonCommercial 4.0 International License.