DIABETES MELLITUS TYPE 2;
COMPLICATIONS IN MEDICAL WARD LAHORE GENERAL HOSPITAL.
Keywords:
Diabetes mellitus type 2,, complications,, risk factors.
Abstract
Objectives: The objective to identify prevalence of different types of type 2
Diabetes in our population and relate them with the Gender and Duration of disease. Study
Design: Retrospective study. Period: January 2014 to December 2015, 2 years. Setting:
Lahore General Hospital, Lahore. Method: On admitted record of 269 patients (171 Men and
98 females), known to have complications during ward stay. Data was analyzed on SPSS 20
and results calculated. Results: 232 patients (86.2%) showed one or more complications.
Most common was diabetic nephropathy 117 (43.5% patients), followed by diabetic foot 94
(34.9%), and then others. A comparison between genders exposed, an equal distribution of
complications. 233 patients had poor blood sugar control, with 107 having hypertension. When
duration was considered as a variable over a period of 10 years, maximum complication was
of diabetic foot (66), followed by renal failure (64). Main reason identified was non-compliance
to medication and infrequent follow-ups. When a less duration of 5 years was put as variable,
there were very few complications, with their total number reduced to 24. Conclusion: Type
2 Diabetes causes higher number of complications. Frequency among different genders was
similar. They were associated with high prevalence of risk factors, such as poor blood sugar
control, concomitant hypertension and poor compliance to medication. Duration of disease has
impact on the complications.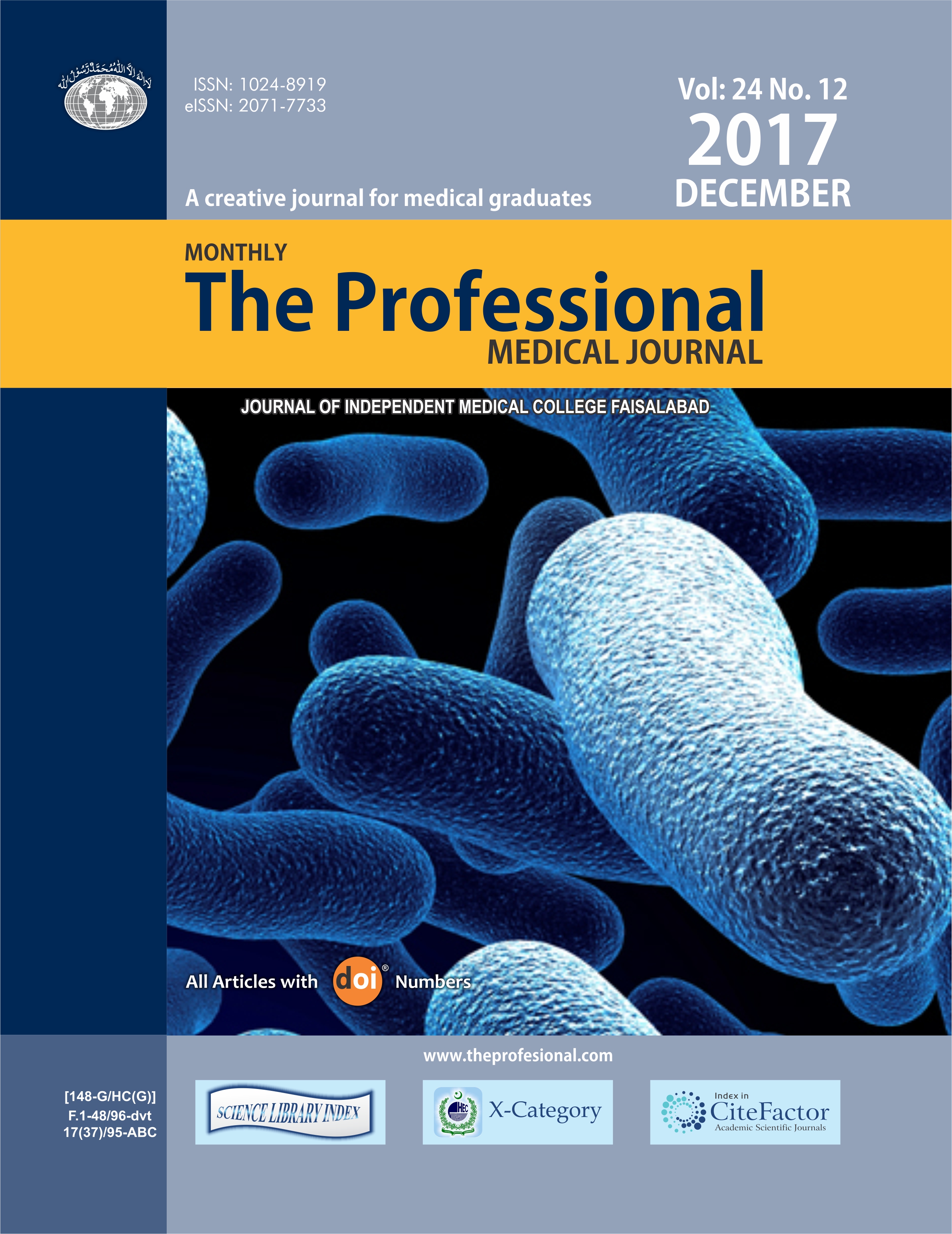 Downloads