Risk factors of severe pneumonia among children: A hospital based case control study in Lahore, Pakistan.
Keywords:
Children 2-59 Months of Age, Case-Control Study, Severe Pneumonia
Abstract
Objective: To identify the risk factors of severe pneumonia among children 2-59 months of age in a Tertiary Care Hospital Lahore, Pakistan. Study Design: Case Control study. Setting: Mayo Hospital Lahore. Period: December 2016 to March 2017. Material & Methods: Cases were 162. Controls were selected in 1:1. Sample size was 162 cases and 162 controls. Purposive sampling technique was used. Informed consent taken from each participant before collection of data. Structured questionnaire was used. Data was analyzed through SPSS 20.0. Chi square and binary logistic regression was applied. Results: Low socio economic conditions, low maternal and parental education, contact with the member having upper respiratory tract infection, having contact with member suffering from URTI, hospitalization due to diarrheal illness and being underweight were found strongly associated with severe pneumonia (having odds ratios more than 1) among children 2-59 months of ages in this study. Conclusion: Poverty, illiteracy of parents and having contact with member having respiratory infection and underweight are potential risk factors of severe pneumonia.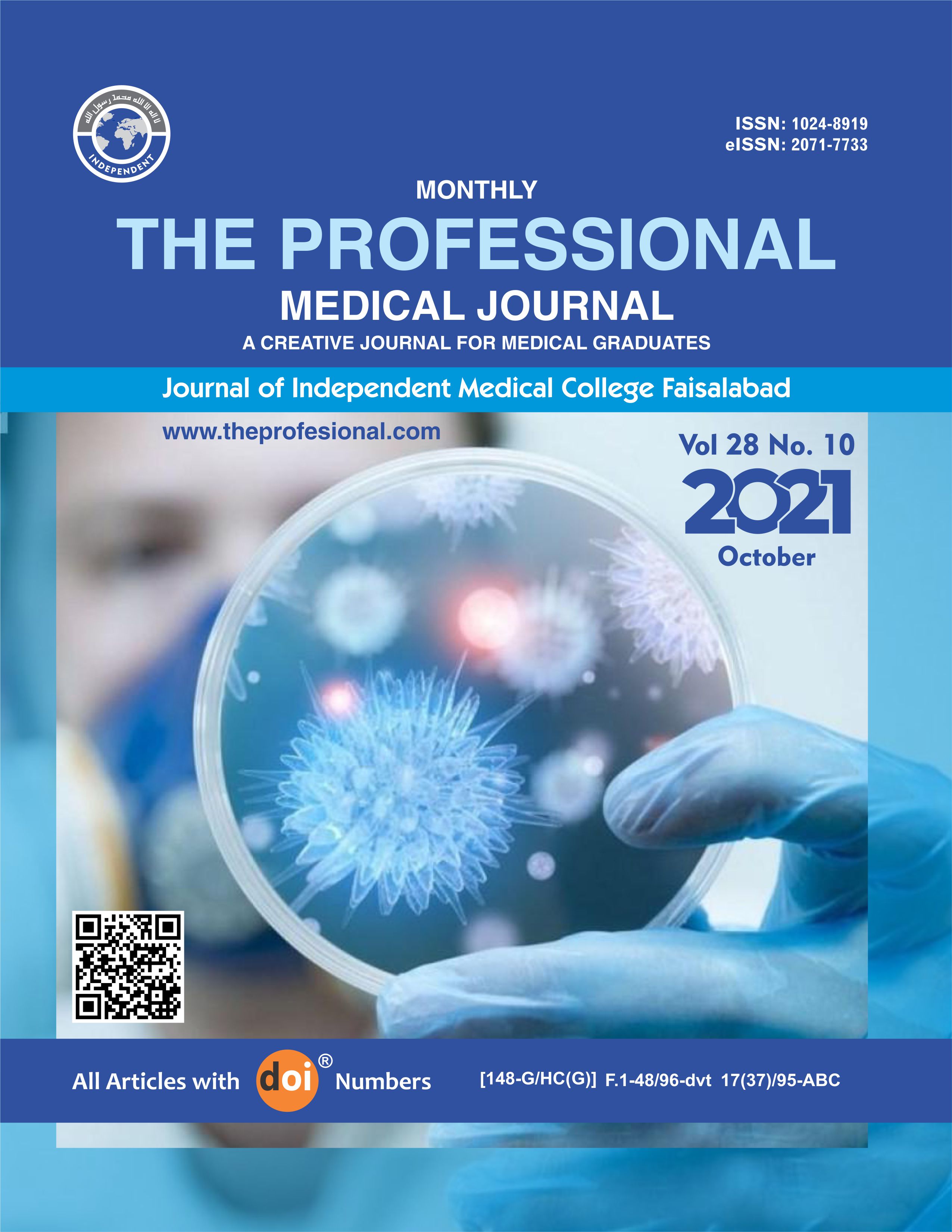 Downloads
License
Copyright (c) 2021 The Professional Medical Journal
This work is licensed under a Creative Commons Attribution-NonCommercial 4.0 International License.