SUBAORTIC MEMBRANE;
SURGICAL RESULTS OF RESECTION. A SINGLE CENTRE EXPERIENCE.
Keywords:
Left Ventricle Outflow Obstruction,, Aortic Regurgitation,, Bacterial Endocarditis.
Abstract
Objectives: In this study, we presented our results regarding outcomes of
surgical correction of sub-aortic membrane. Study Design: Retrospective observational study.
Period: June 2012 to June 2017. Setting: CPEIC Multan, Pakistan. Methods: 51 patients
operated for resection of sub aortic membrane. The resection of sub aortic membrane was
done through the aorta. Evaluation of the aortic valve done in all patients. The aortic valve was
either replaced or repaired in cases of severe aortic regurgitation. Associated lesions such as
ventricular septal defects (VSD's) were repaired with a dacron patch through the right atrium
while ASD's were repaired with a pericardial patch. Post-operative echocardiography was done
before discharge and post-op LVOT gradients and aortic insufficiency were recorded for all
the patients. Results: There were 36 males and 15 females whose mean ages were 16.29
years. On post-op echocardiography there was no residual significant LVOT gradient in any
patient. Three (3) patients developed mild to moderate aortic regurgitation post operatively
but none of them warrant any surgical intervention. There was only 1 death in the series which
was due to VSD patch dehiscence. None of the patients developed conduction problems post
operatively needing any permanent pace maker. Mean pre-op LVOT gradient was 94.7 mmHg
while it reduced to 20.7 post operatively (p-value <0.001). Conclusion: We concluded that
early resection of sub aortic membrane can be safely accomplished with good results and
significant drop in the mean LVOT pressure gradients post operatively.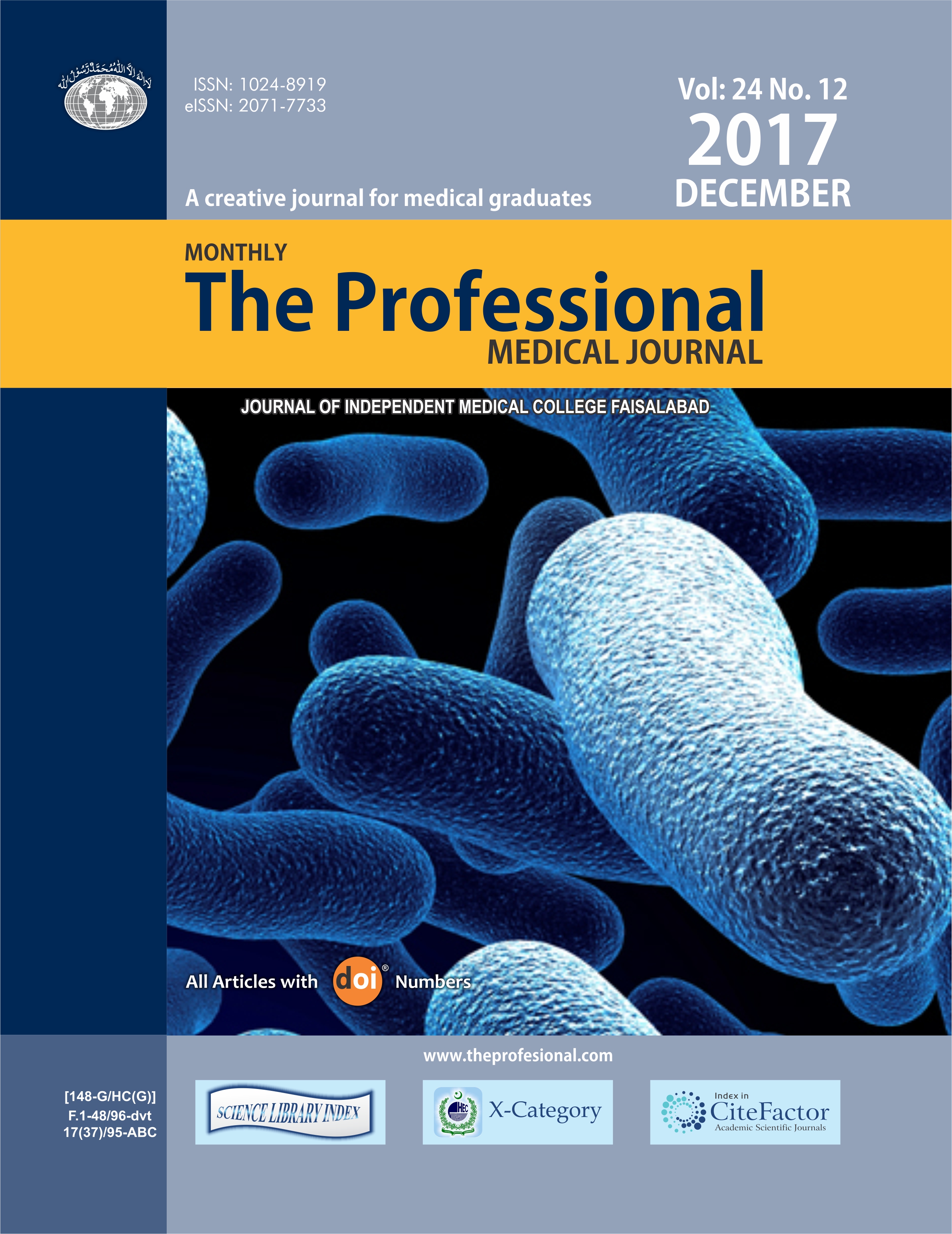 Downloads