Evaluation of location of mental foramen using cone-beam computed tomography in Pakistani population.
Keywords:
CBCT For Implants, Mandible Surgeries, Mental Foramen Location
Abstract
Objectives: The location of mental foramen (MF) is significant in many surgical and nonsurgical procedures related to the mandible to avoid the injury of the mental nerve. The location of mental foramen is considered variable in different populations and even in different groups of population. We used CBCT to locate the position of the mental foramen. As high-resolution three-dimensional images of CBCT reveal anatomic structures more clearly, it improves mental foramen detection, offering advantages over two-dimensional radiological images. Study Design: Cross-sectional Descriptive study. Setting: Department of Oral & Maxillofacial Surgery, University College of Medicine & Dentistry, The University of Lahore. Period: July 2017 to Dec 2019. Material & Methods: A sample of 230 CBCT scans was obtained from the data already available in the department of Oral & Maxillofacial Surgery. The horizontal position of MF was analyzed utilizing 3D images of CBCT at 6 positions concerning the long axis of mandibular premolars and molars. Results: Ninety-six (41.7%) mental foramen were located at position 3, i.e., between the first and second premolars. Moreover, this was the most common location of the mental foramen. Followed by position 4 (in line with the long axis of the second premolar) 90(39.1%). No statistically significant relationship between the gender of the patient and the location of the mental foramen was seen. Conclusion: The location of mental foramen is variable; care should be taken in performing procedures in the area of the mental foramen to avoid iatrogenic injury of the mental nerve. Our results are different from previous studies conducted in the Pakistani population.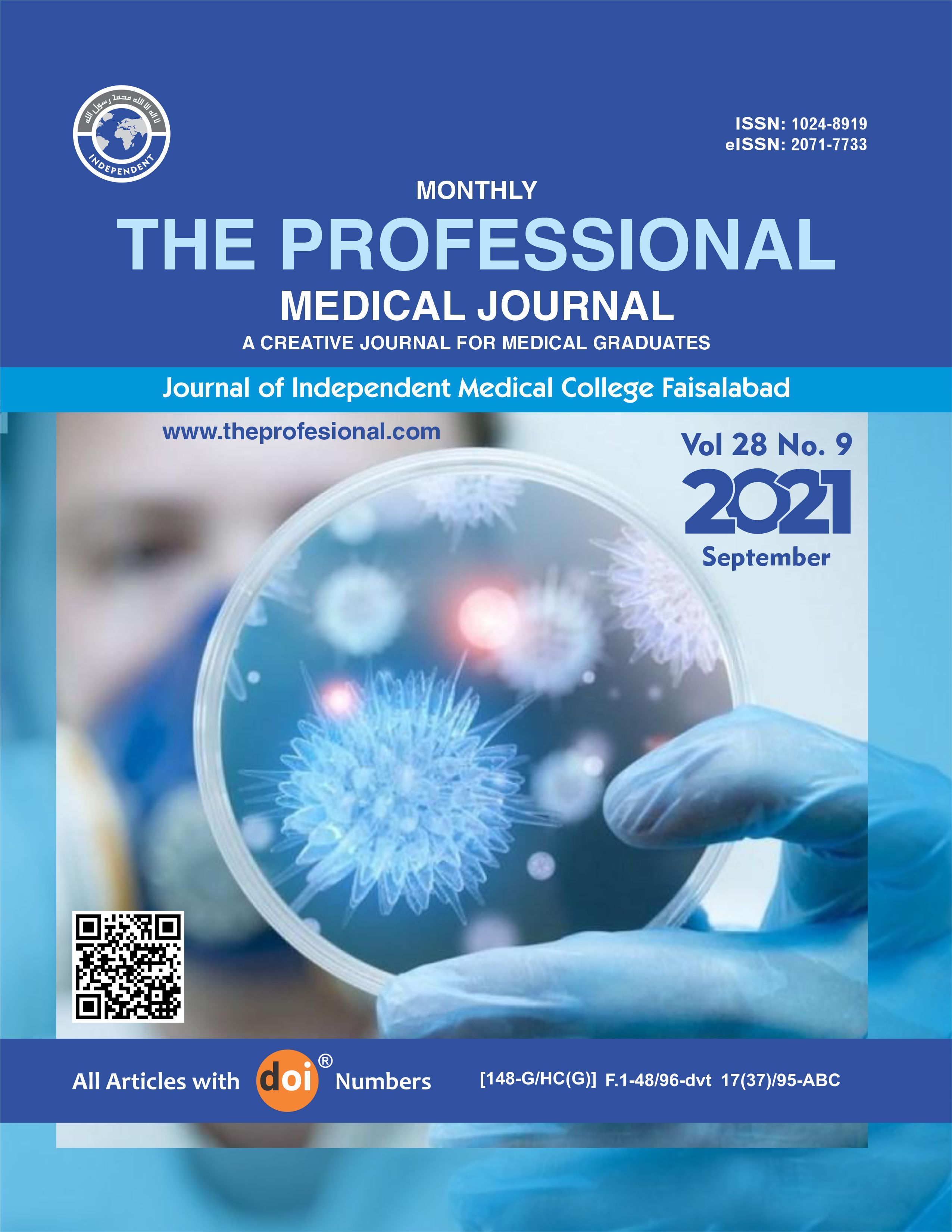 Downloads
License
Copyright (c) 2021 The Professional Medical Journal
This work is licensed under a Creative Commons Attribution-NonCommercial 4.0 International License.