Comparison of proximal femoral nailing (PFN) and proximal femoral locking plate (PFLP) for intertrochanteric femur fracture in elderly.
Keywords:
Proximal Femoral Nail, Proximal Femoral Locking Plate, Unstable Intertrochanteric Fracture
Abstract
Objective: To compare the functional outcome of PFN and PFLP for the treatment of unstable four part intertrochanteric femur fracture. Study Design: Randomized Controlled Trial study. Setting: Orthopedics Department, Dow International Medical College, Karachi. Period: February 2019 to January 2020. Material & Methods: 281 patients were included and assigned to each group PFNA and PFLP alternatively. Both groups were compared for functional evaluation by Harris hip score. Result: Duration of surgery, perioperative hemoglobin loss, and duration of fracture healing were significantly lower in PFNA group as compared to PFLP, P<0.05. But Harris Hip score was significantly higher in PFNA group as compare to PFLP P>0.05. Conclusion: PFN has better functional outcome. This makes it a better method of fixation as compared to PFLP in elderly intertrochanteric femur fracture.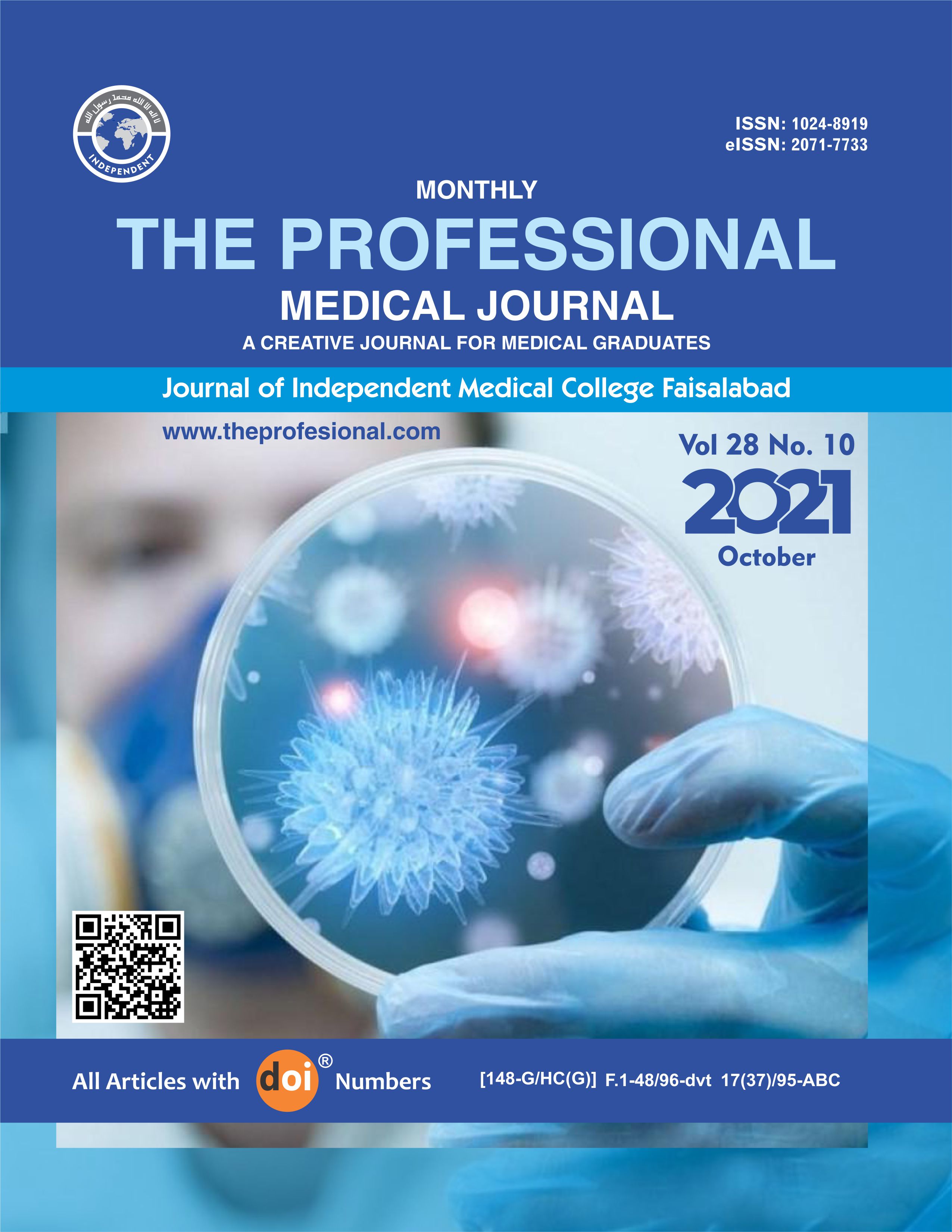 Downloads
License
Copyright (c) 2021 The Professional Medical Journal
This work is licensed under a Creative Commons Attribution-NonCommercial 4.0 International License.