POLYHYDRAMNIOS;
FETOMATERNAL OUTCOME OF POLYHYDRAMNIOS; A CLINICAL STUDY IN A TERTIARY CARE INSTITUTE.
Keywords:
Polyhydramnios,, Hydrocephalus,, Anencephalus,, Congenital Anomaly,, Malpresentation,, Diaphragmatic Hernia.
Abstract
Background: Polyhydramnios is an obstetrical condition associated with
significant perinatal and maternal morbidity and mortality. Although it is uncommon condition
but a source of much discomfort to the patient. Objectives: To determine the maternal and
fetal outcome of Polyhydramnios. Study Design: Descriptive cross sectional study. Setting:
Gynaecology and Obstetrics Department of Khyber Teaching Hospital, Peshawar. Period: 1st
January 2016 to 31st December 2016. Methodology: All the cases diagnosed as polyhydramnios
according to amniotic fluid index in four pockets, in women of any age or parity after 20 weeks
gestation were included. Results: Incidence of polyhydramnios was 1.8%.170(61%) cases
were in age range of 31- 40 years and 137(49%) were multigravidas. 162(58%) cases had mild
polyhydramnios. Pre ecclampsia was the commonest maternal condition associated in 42(15%)
cases followed by anemia in 39(13.97%) and diabetes in 28(10%) cases. Complications that
occurred as a result were preterm labor in 33(11.8%), premature rupture of membranes in
28(10%) and malpresentation in 22(7.88%) cases. Commonest fetal congenital anomaly was
anencephaly in 36(13%), hydrocephaly in 15(5.3%) and cleft lip and palate in 13(4.6%) cases.
Out of 279 feti, 42(15%) were intrauterine deaths and 28(10%) were stillborns. Conclusion:
Early diagnosis, timely referral, termination if needed and good management in labor to
avoid complications are keys to deal with a polyhydramnios patient. Antenatal care should be
emphasized amongst the women and families.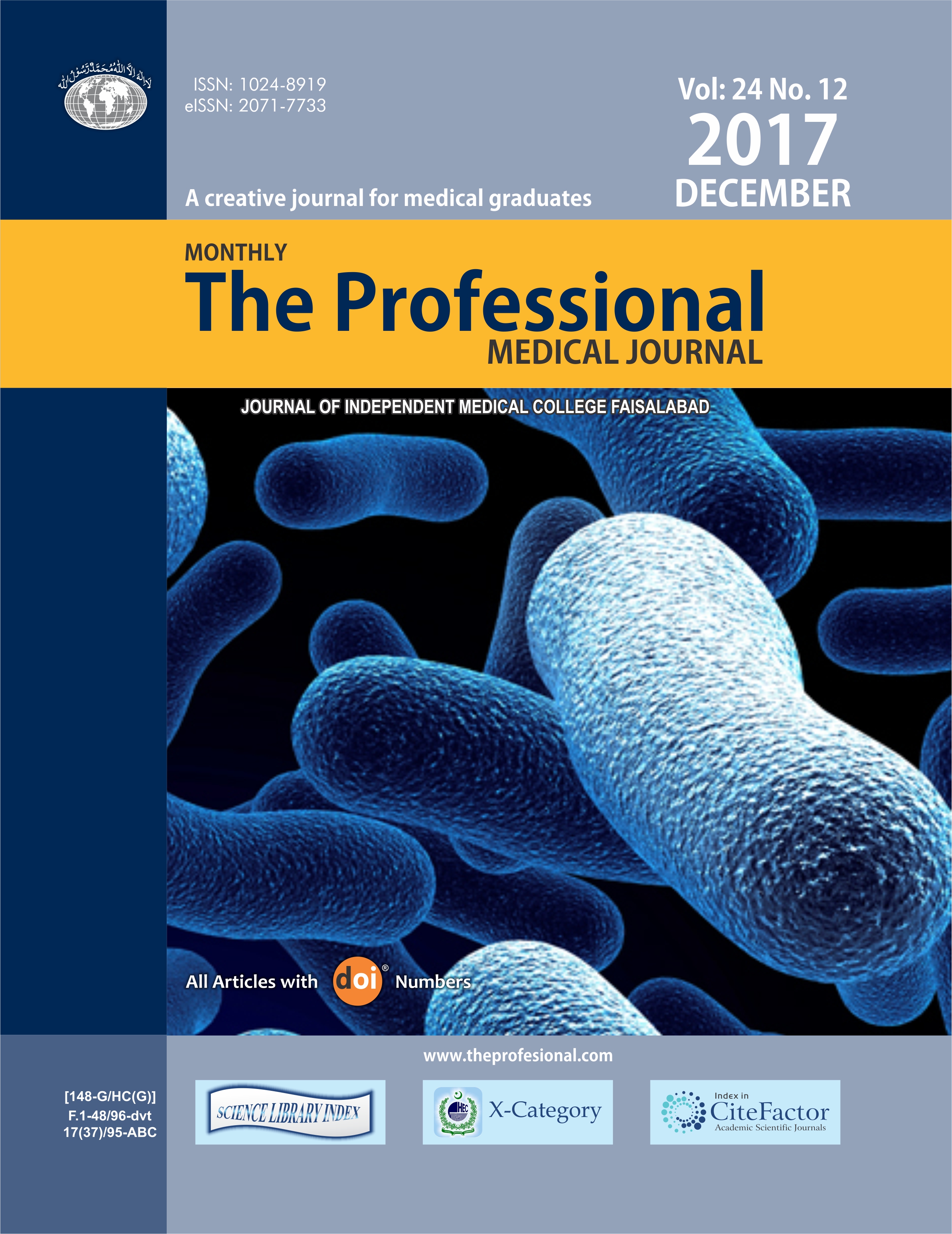 Downloads