ORAL HEALTH;
PERCEPTION OF ORAL HEALTH AND PREVALENCE OF DENTAL CARIES AMONG THE STUDENTS' OF LIAQUAT MEDICAL UNIVERSITY JAMSHORO.
Keywords:
Caries,, DMFT,, dental students,, Prevalence,, Perception,, teeth and gums.
Abstract
Objectives: This study was carried out to evaluate the dental students'
perception about condition of their gums and teeth and prevalence of dental caries. Study
Design: Descriptive cross sectional study. Setting: Liaquat University of Medical and Health
Sciences. Period: July 2011 to December 2011. Material and Method: The sample size was
200 students comprising of both male and female. Clinical Oral examination was performed
with the help of mouth mirror and explorer in dental chair. The perception of dental students
about condition of their gums and teeth was obtained through questionnaire. Results: The
results revealed that 25 % of students in present study had dental decay. The mean DMFT score
was 0.625. Moreover, the mean DMFT score for male and female students was 0.658 and 0.576
respectively. The results about distribution of DMFT components indicated that the decayed
(D) teeth were in greatest number followed by filled (F) and missed (M) teeth. Conclusion:
There was statistically no significant association between dental caries and gender. Moreover,
prevalence of dental caries was significantly different between those who perceived their gums
and teeth condition excellent and good compared to the students who perceived their gums
and teeth condition as poor.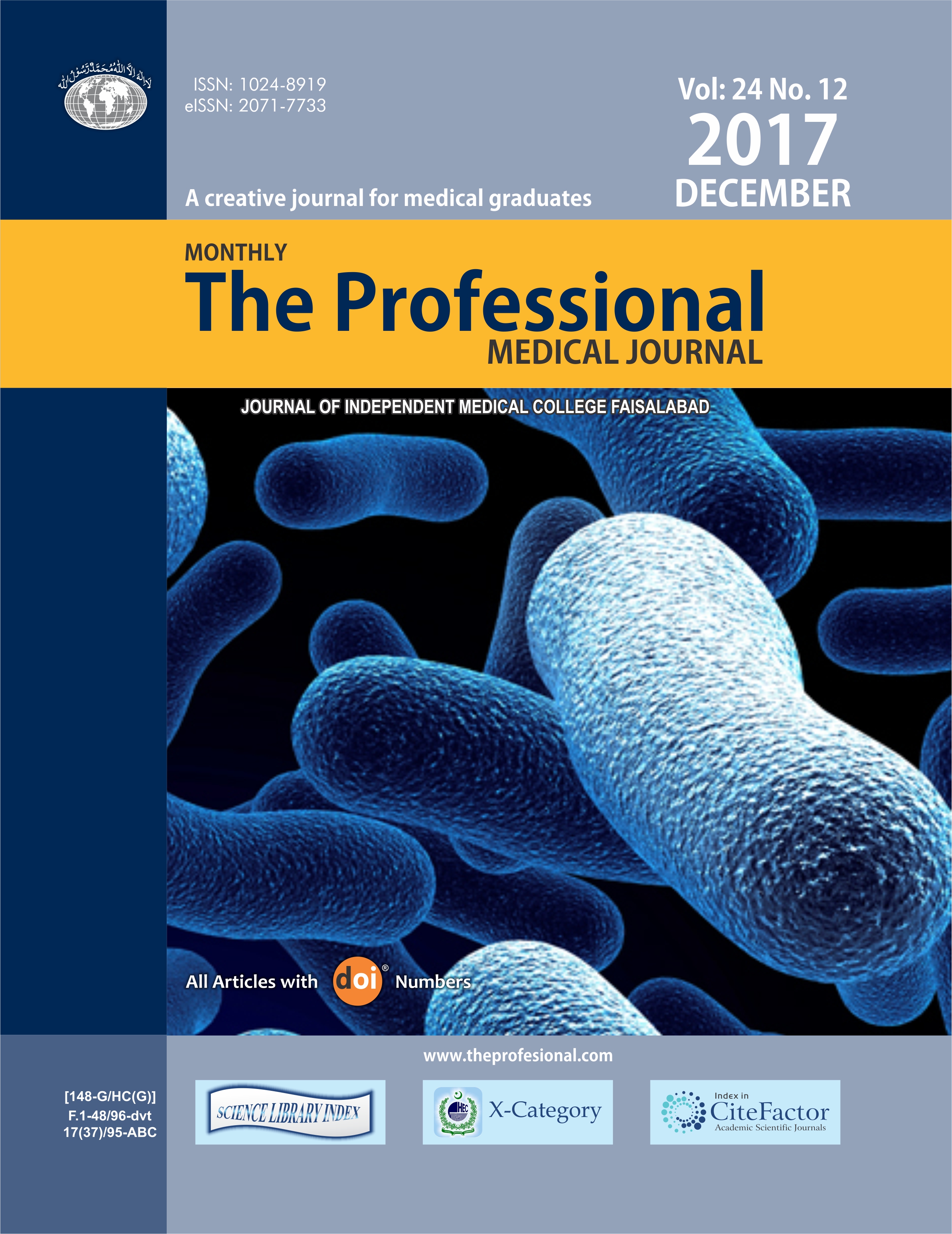 Downloads