Association of nonalcoholic fatty liver disease with thyroid functions.
Keywords:
NAFLD, Thyroid Functions
Abstract
Objective: To assess thyroid functions in individuals having non-alcoholic fatty liver disease. Study Design: Cross Sectional, Comparative Study. Setting: Indus Medical College Hospital, Tando Muhammad Khan. Period: March 2018 to August 2018. Material & Methods: All diagnosed cases of non-alcoholic fatty liver disease (NAFLD) ≥ 18 years of age, of either gender enrolled via OPD. Age and gender matched healthy controls also included for comparison. Thyroid stimulating hormone (TSH) and thyroid hormones (T3 and T4) levels were measured in study participants by cobas e411(Roche). Data analyzed on SPSS version 18.0. The p value<0.05 was taken statistically significant. Results: When TSH of NAFLD patients were compared with that of healthy controls; highly significant difference found amongst both groups with (p value <0.01). Out of 83 NAFLD patients, 36.8% were euthyroid, 53.0% were subclinically hypothyroid and 10.8% were hypothyroid. While in healthy controls (n=47); 45 (97.9%) were euthyroid and only one found with subclinical hypothyroidism. When thyroid status compared among the patient suffering from NAFLD and healthy controls, (p-value <0.01). Conclusion: It is concluded that that there is substantial difference of TSH in the NAFLD group besides control healthy population.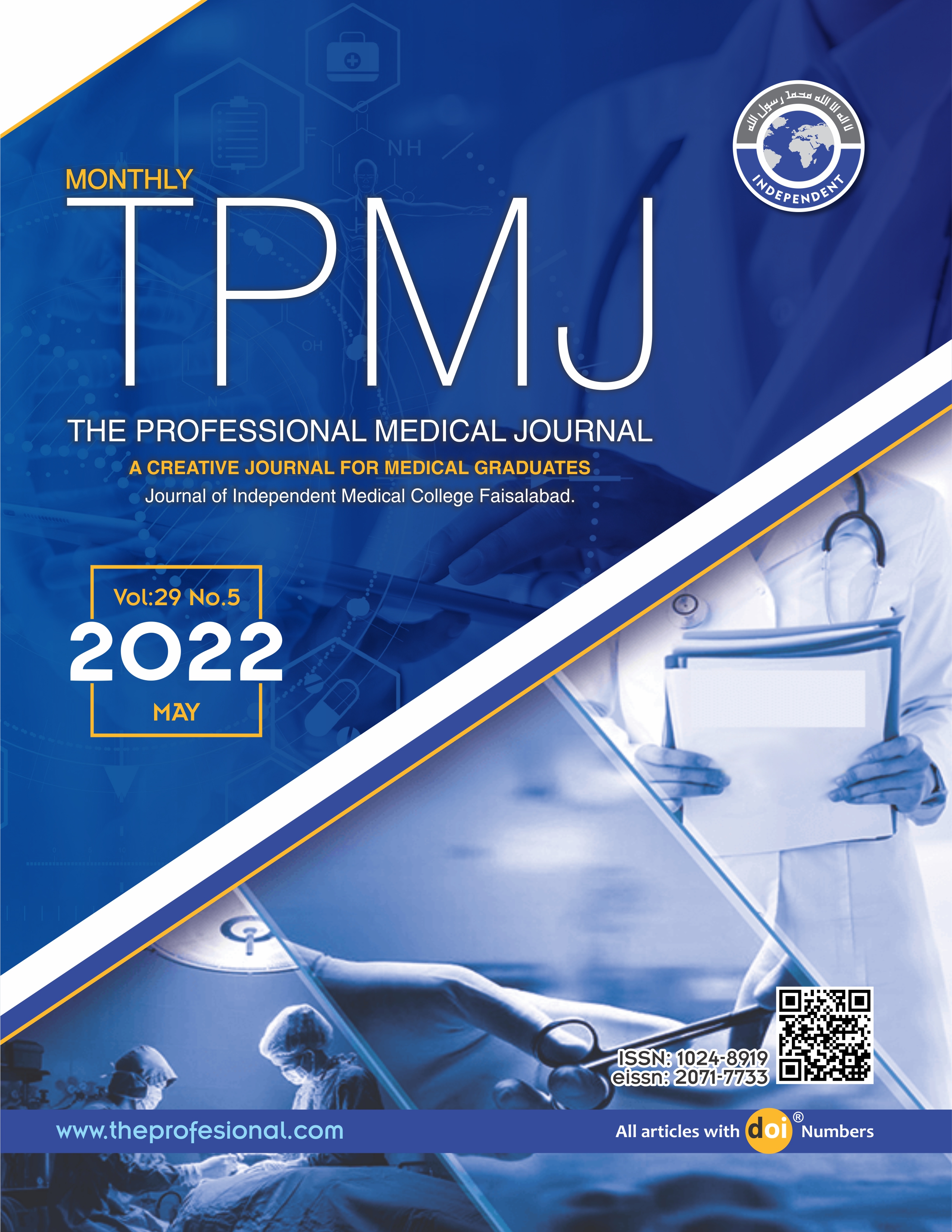 Downloads
License
Copyright (c) 2022 The Professional Medical Journal
This work is licensed under a Creative Commons Attribution-NonCommercial 4.0 International License.