ACUTE CORONARY SYNDROME;
FREQUENCY OF RAISED LDL CHOLESTEROL IN PATIENTS
Keywords:
Acute Coronary Syndrome,, Low Density Lipoprotein Cholesterol
Abstract
Objectives: To determine the frequency of raised low density lipoprotein (LDL)
cholesterol in patients with acute coronary syndrome. Study Design: Cross sectional study.
Setting: Coronary care unit (CCU) and medical wards at Allied Hospital Faisalabad. Duration
and Dates: Six months from 01-01-2010 to 30-06-2010. Methods: This was a cross sectional
study that included 215 patients fulfilling the criteria of acute coronary syndrome admitting
in CCU and medical wards. The demographic details, history and clinical examination of the
patients were recorded and blood samples were collected for the estimation of LDL cholesterol.
Statistical Test: Descriptive statistics like mean and standard deviation (S.D) was applied
on age and LDL cholesterol. Gender and type of coronary artery event will be presented as
percentages. Frequency of raised LDL cholesterol was calculated in patients with ACS. Results:
In this study population, out 215 patients, 183 (85.1) were found to have raised LDL cholesterol
levels. There were 117 (54.4) males and 98 (45.6) females. Mean age was 56.29+- 13.01. The
frequency of raised level of LDL cholesterol was slightly high in among males. STEMI was most
common type of ACS followed by unstable angina and NSTEMI. Conclusions: Frequency of
raised LDL cholesterol was high among the patients with acute coronary syndrome. It supports
the potential for preventive efforts in persons with high risk of coronary artery disease.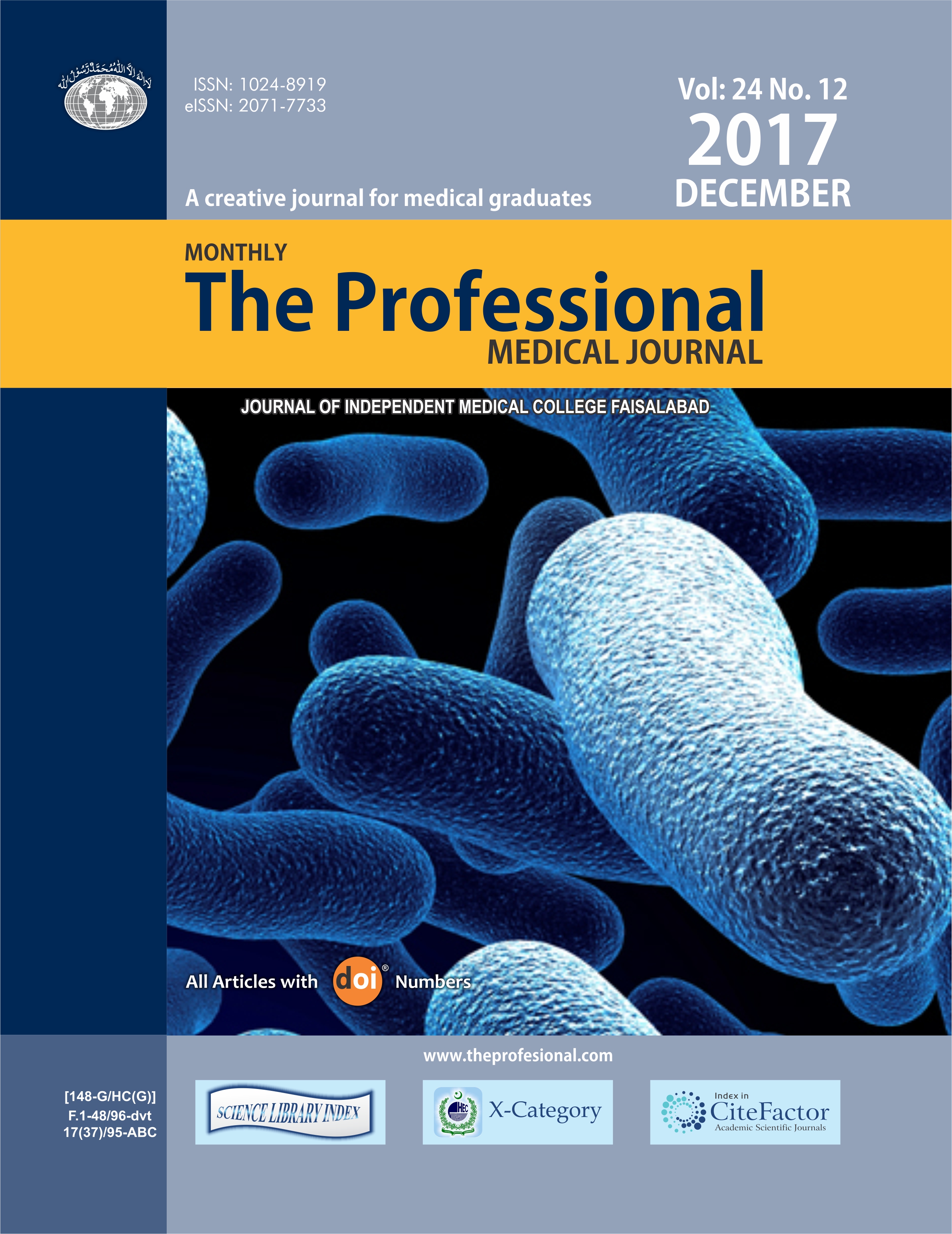 Downloads