FOLIC ACID;
IS SIMPLE FOLIC ACID EFFECTIVE TO REPLENISH RBC FOLATE STORES AMONG PAKISTANI FEMAL EPATIENTS? SMALL CASE.
Keywords:
Folic Acid,, Red Blood Cell Folate,, [6S]-5 Methyl-tetrahydrofolate,, Neural Tube Defect.
Abstract
Objectives: The objective of our study was to assess the effectiveness of
folic acid in optimizing the red blood cells folate levels and to observe the frequency of folate
resistance among Pakistani female patients. Setting: Outpatient Department of Obstetrics &
Gynaecology, Jinnah Post graduate Medical Centre (JPMC), Karachi. Period: January–July
2016. Methodology: Participants fulfilling the inclusion criteria were included after informed
consent. Detail history and physical examination was done in each participant. All study
participants received 5mg (400 μg) folic acid as a daily supplement for 24 weeks. Red blood
cell folate concentrations were measured at baseline and after 24 weeks of therapy. Paired
sample t-test was used to find out significant difference between folate levels. Results: A total
of 44 women (23 pregnant while 21 non pregnant) were included in the study. Mean age of the
participants was 27.6 ± 5.9years and mean BMI was 23.9 ± 4.1kg/m2 respectively. The mean
values of Red blood cells folate at baseline and at 24 weeks were 623.6 ± 406.6 and 861.9 ±
432.4respectively. Paired sample t-test results showed that there was no significant difference.
Thirty-two (70.4%) women showed an increase in RBC folate status while 13 (29.6%) women
had steady or decreased levels of folate after taking folic acid for 24 weekswhich may be due
to RBS enzyme methylenetetrahydrofolate reductase (MTHFR) deficiency. Conclusion: Simple
folic acid supplementation is not very helpful in improving folate status in female Pakistani
patients. Resistant to improvement may be due to MTHFR deficiency in our study subjects.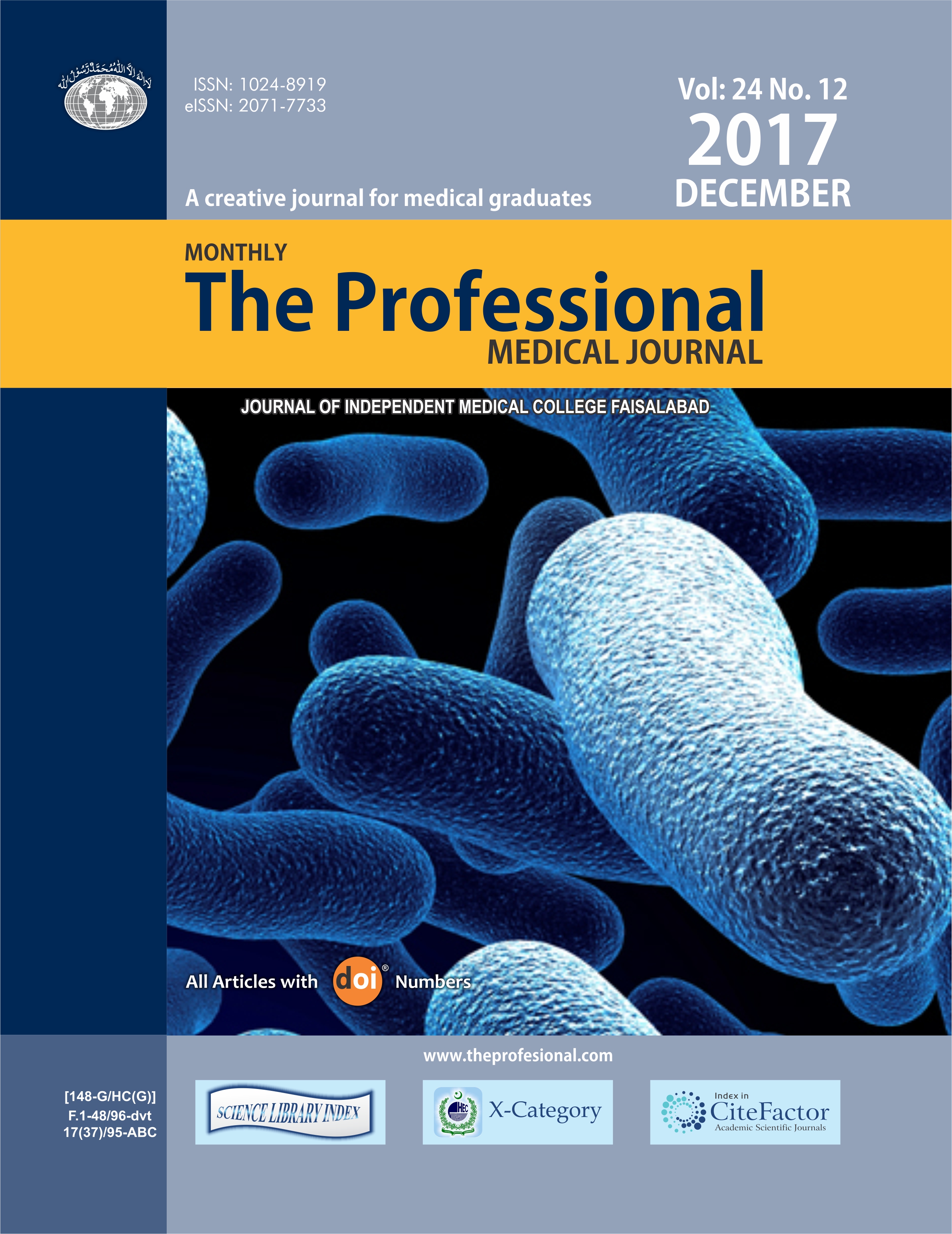 Downloads