Homocysteine as a prognostic indicator for women with pregnancy-induced hypertension-a proportional study of homocysteine levels in normal versus pre-eclamptic women.
Keywords:
Hyperhomocysteinemia, Hyperuricemia, Pre-Eclampsia
Abstract
Objective: To find the probable role of Homocysteine as a prognostic indicator for women with Pregnancy-Induced Hypertension and comparison of Homocysteine Levels in Normal Versus pre-eclamptic women. Study Design: Cross Sectional Comparative study. Setting: Gynecology Unit of Lahore General Hospital, Lahore. Period: May 2017 to Oct 2017. Material & Methods: Thirty four consented pre-eclamptic pregnant women with age range 29 to 35 years were included in the study. 20 age matched pregnant women with no history of any clinical problem were taken as controls. A questionnaire based on age, obstetric details including detail of gravida, family history etc was filled by both subjects and controls. Anthropometric parameters were noted based on height and weight. Blood sample of both patients and controls was drawn for estimation of blood urea, serum creatinine, and homocysteine.  Results: Mean age of women was 31 year with BMI 27.0 Kg/m2. Levels of serum homocysteine were significantly more women with pre-eclampsia in comparison with cases of controls. However the values of blood urea and serum creatinine were insignificantly high in pre-eclamptic women in comparison with their controls. Conclusion: Serum homocysteine as a biomarker may help to find out its additive importance in the prediction of pre-eclampsia and the severity of its related complications.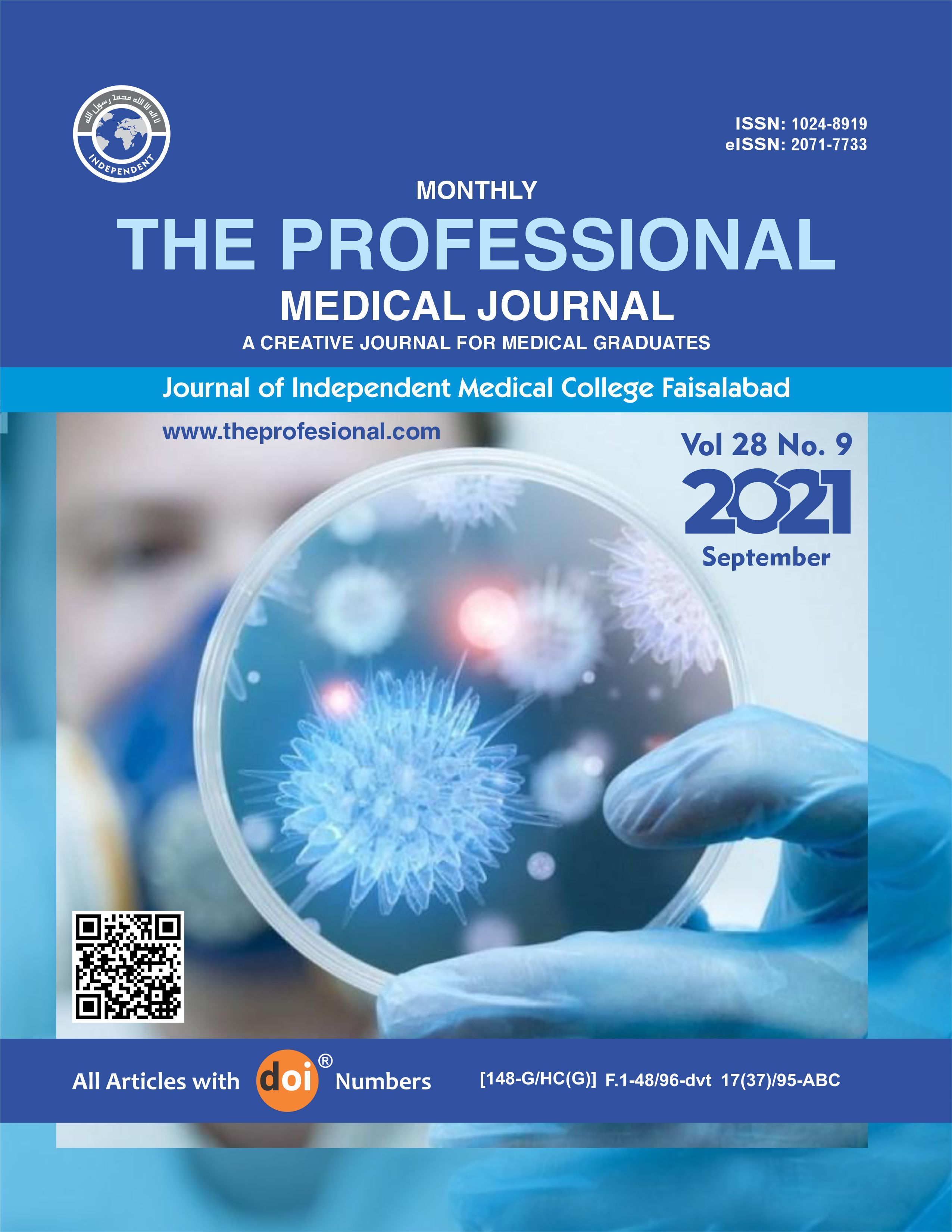 Downloads
License
Copyright (c) 2021 The Professional Medical Journal
This work is licensed under a Creative Commons Attribution-NonCommercial 4.0 International License.