PLACENTA PREVIA;
MATERNAL AND FETAL OUTCOMES IN MAJOR DEGREE OF PLACENTA PREVIA.
Keywords:
Placenta previa, Fetal Outcome, Maternal Outcome
Abstract
Objectives: To determine the maternal and fetal outcomes in patients presented with major degree of placenta previa at tertiary care Hospital. Study Design: Descriptive cases series study. Setting: Department of Gynaecology and Obstetrics of Liaquat University Hospital Hyderabad. Period: One year from March 2015 to February 2016. Subject and Methods: All patients with major degrees of placenta previa were included in study. Following delivery the examination of neonate was carried out thoroughly including congenital abnormalities, weight of baby and Apgar score. Babies and mothers were examined within postoperative wards till stitches removal and systematically examined for any postoperative complication. All the data was entered in the proforma. Results: Total 50 patients with major degrees of placenta previa were selected. Majority of the women 40% belonged to the age group of 30-35 years. Most of the women 92.0%, were symptomatic and presented with painless vaginal bleeding. Elective cesarean section was performed among 20% patients while 80% patients underwent emergency cesarean section. 70% patients delivered preterm and 30% delivered at term. 3(6%) fetals were still births and 1(2.0%) presented macerated still birth. 16% fetuses developed respiratory distress syndrome, 6% had intrauterine growth restriction and only one had congenital abnormality (spina bifida). Neonatal weight less than 2500-grams was among 90%. Perinatal mortality was 6(12.0%), and according to maternal outcome, mortality rate was low i.e. just 1 subjects passed away. Conclusion: Major degree of placenta previais a significant contributor of obstetric hemorrhage in 02nd and 03rd trimesterof pregnancy as well as it adversely correlates with feto-maternal outcomes. Instant moving the case of obstetric hemorrhage to hospitals, precise diagnosis, sufficient transfusion provision, intervention without delay can reduce the fetomaternal morbidity and mortality.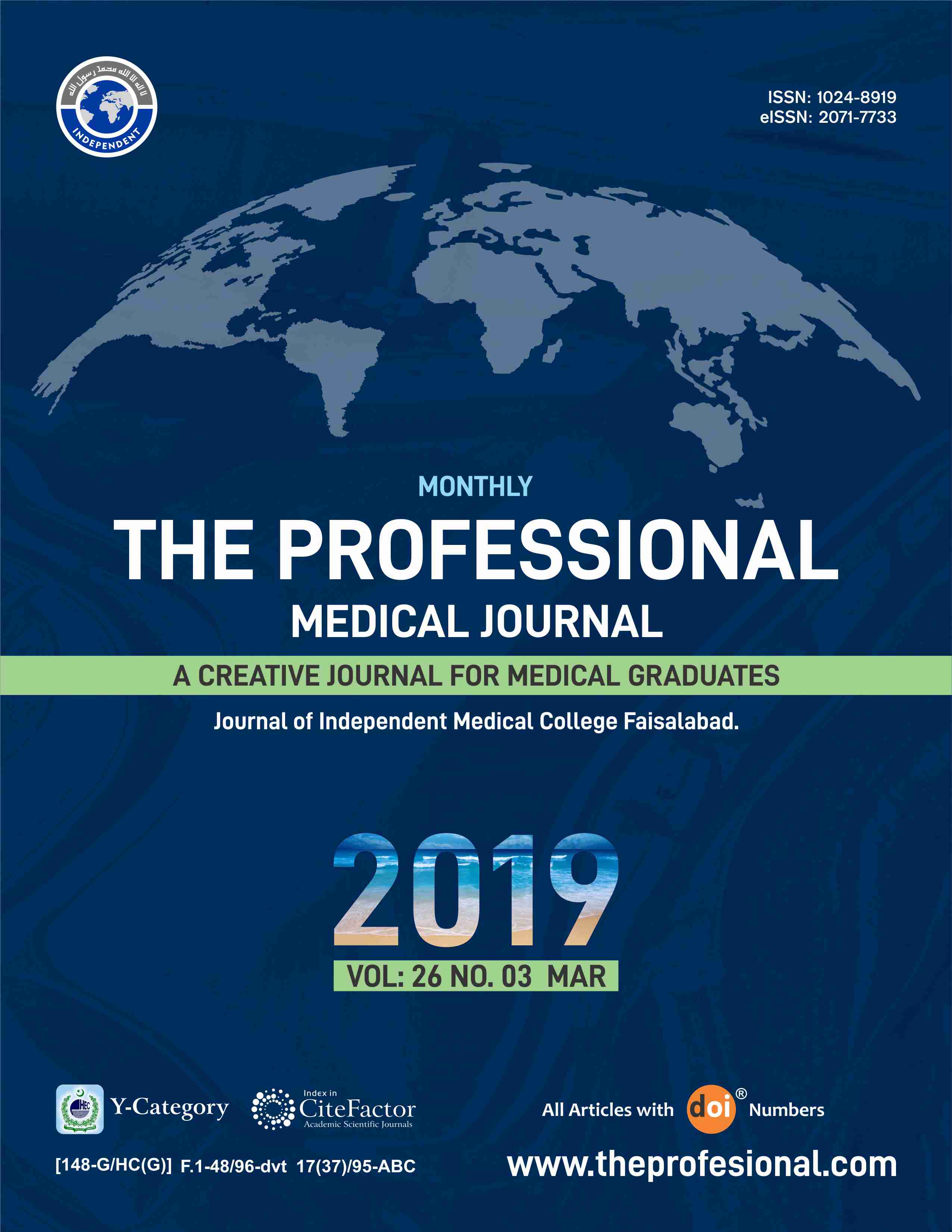 Downloads