WOUND DEHISCENCE;
COMPARISON OF CONTINUOUS AND INTERRUPTED CLOSURE OF WOUND DEHISCENCE IN EMERGENCY MIDLINE LAPAROTOMY INCISION
Keywords:
Continuous, Interrupted Closure, Laparotomy Incision, Wound Dehiscence
Abstract
Objectives: To compare the continuous and interrupted closure in term of
frequency of wound dehiscence in emergency midline laparotomy incision. Study Design:
Randomized controlled trial. Setting: Surgical Unit-I, Allied Hospital Faisalabad. Period: From
15th March 2014 to 15th November 2014. Material and Methods: Two hundred patients were
diagnosed clinically by taking thorough history and examinations were included. Fascial layer
of wound of the patients sampled for group A was closed with interrupted mass closure with
prolene no.1 whereas in group B was closed by continuous mass closure with prolene no
1. All included patients were kept nothing by mouth. Resuscitation was done with, ringers
lactate and blood transfusion if needed until adequate urine output (0.5 ml/kg/hr). Base line
investigations were done. After resuscitation and giving preoperative antibiotics, patients were
explored through mid-line incision. Obvious source of contamination was dealt with accordingly.
Variables wound were examined daily for any sign of dehiscence. Temperature pulse was
measured daily along with surgical site examination for any kind of discharge, stitches cut
through and gut visibility through wound. In case of no complication patient was discharged on
tenth postoperative day, which was the end point of study. Results: There were 61 (61%) males
and 39 (39%) females in group A, while in group B, 63 (63%) males and 37 (37%) females with
mean ages of patients were 39.77+10.16 and 38.61+9.75 respectively. The wound dehiscence
were found 7 (7%) in Group-A and 18(18%) in Group-B while remaining 93 (93%) in Group-A
and 82 (82%) in Group-B had no morbidity statistically (p<0.01). Conclusion: It is concluded
that wound dehiscence is significantly higher in continuous closure as compare to interrupted
closure for emergency midline laparotomy incision for generalized peritonitis.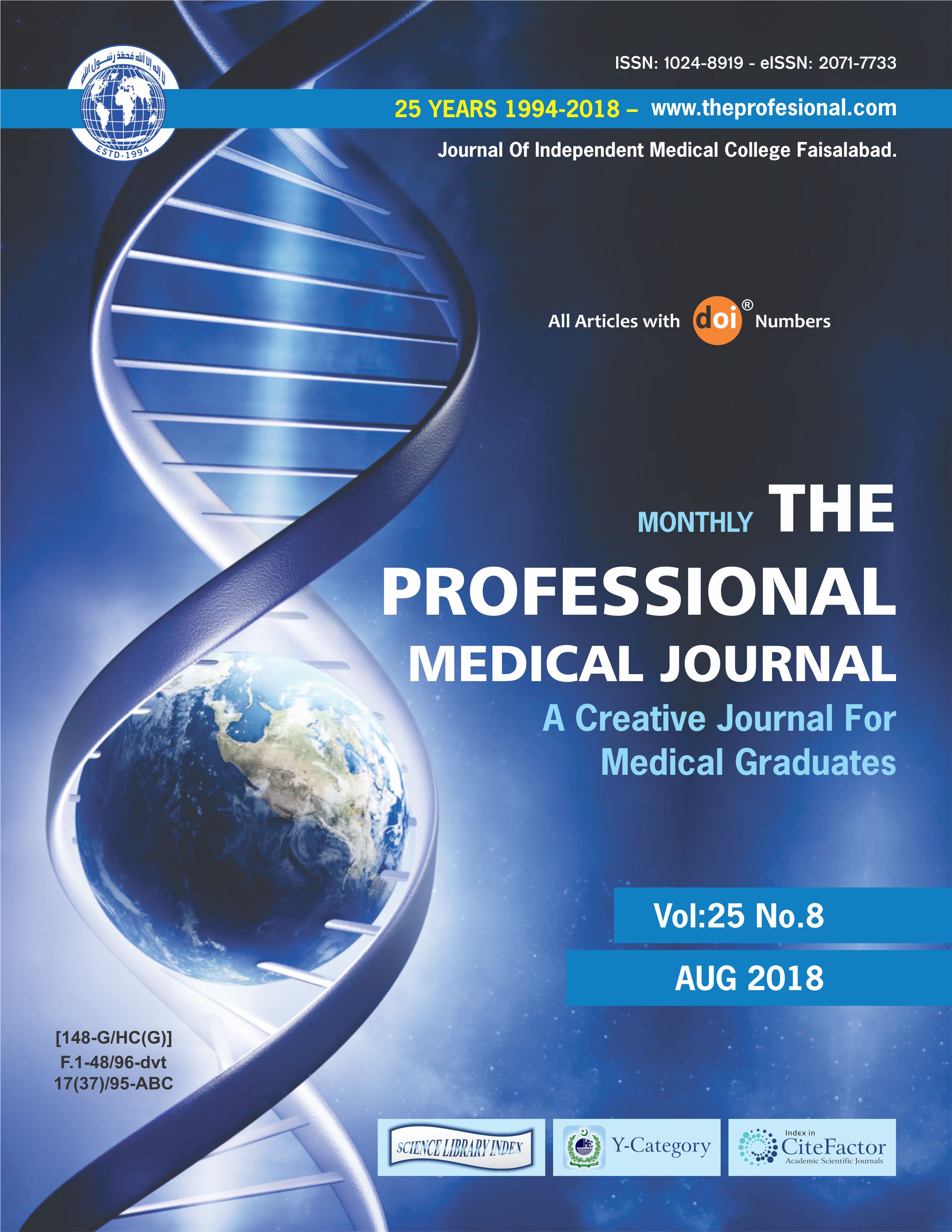 Downloads