IRON DEFICIENT MOTHERS;
FREQUENCY OF LOW IRON STORES IN BABIES BORN TO IRON DEFICIENT MOTHERS
Keywords:
Cord Blood, Low Birth Weight, Low Iron Storesq, Maternal Anaemia, Premature Birth
Abstract
Background: Anaemia is nutritional deficiency disorder which is very common
in developed countries and related with inauspicious maternal and perinatal outcome. Its
prevalence in pregnancy is about 50-80% in Pakistan. It is a risk element for low iron stores in
babies, preterm delivery, foetal anaemia, low birth weight as well as stillbirth. Objectives: To
determine the frequency of low iron store in babies born to iron deficient mothers and effect
of maternal anaemia on newborn weight and cord haemoglobin. Study Design: Prospective
observational study. Setting: Government Sardar Begum Hospital Sialkot. Period: 1st January
2017 to 30th June 2017. Materials and Methods: 160 pregnant women delivering for antenatal
and haemoglobin as well as weight of newborn babies, which was entered in computer software
SPSS version 20. Results: Out of 160 mothers, 143 (89.37%) were anaemic. Out of 160 babies,
127 (79.37%) of babies had anaemia. The mean haemoglobin among babies was 12.9±2.01 g/
dL. Conclusion: A notable positive correlation with maternal haemoglobin and newborn weight
and cord haemoglobin.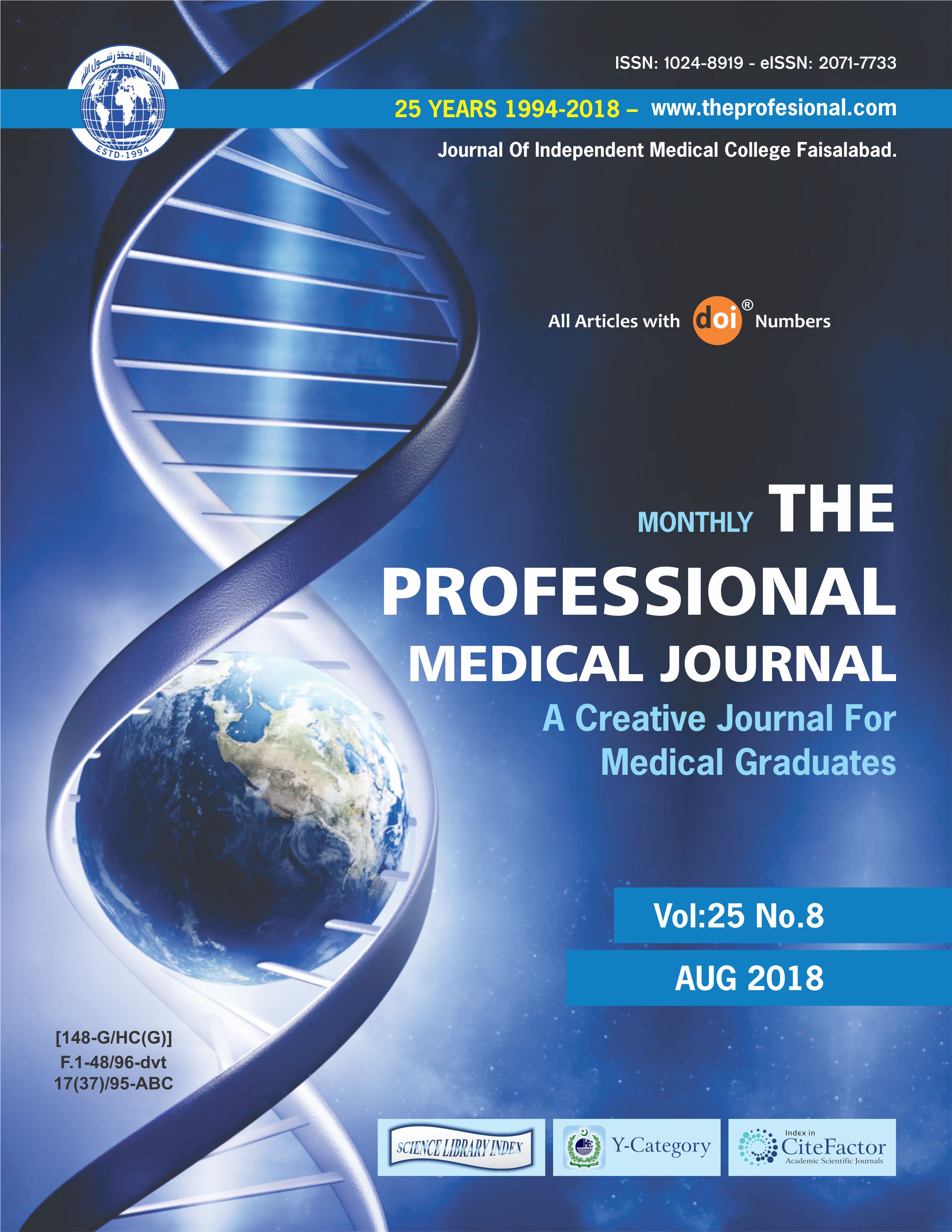 Downloads