SEROPOSITIVITY OF HEPATITIS C VIRUS;
OCCUPATION BASED IN RURAL PUNJAB, PAKISTAN.
Keywords:
HCV,, Anti HCV Antibodies,, Occupations,, Rural Punjab,, Seropositivity.
Abstract
Objectives: This study was conducted to find out the occupation based
HCV prevalence in the rural communities of Punjab. Settings: Rural communities of Punjab,
Pakistan. Study Design: Epidemiological, descriptive, cross sectional study. Study Period:
January 2013 to June 2016. Methods: Punjab was divided into three regions. Three districts
were selected from each region and from each district three rural union councils were selected.
After the approval of institutional review committee, non-probability convenience based
sampling technique was adopted and study subjects of different occupations were included
in the study. A structured questionnaire was prepared for data collection. Standard procedure
for HCV screening was observed. The collected data was organized and entered into version
22 of SPSS for analysis. Results: A total of 1465 subjects related to ten different occupations
included in the study and tested for anti HCV antibodies, out of which 323 (22%) were positive.
The prevalence was much higher in the collector of hospital garbage (67.2%) followed by factory
workers (30.3%) and white wash painters (26.6%) respectively. The lowest prevalence rate was
observed in black smith workers (10%) and carpenters (5.5%) only. Conclusion: This study
conclude occupation based prevalence rate of (22%) in rural Punjab. This is a high prevalence
which need the immediate attention of the policy makers. It is recommended to manage an
occupation based hepatitis awareness and screening campaign for the affected and general
community.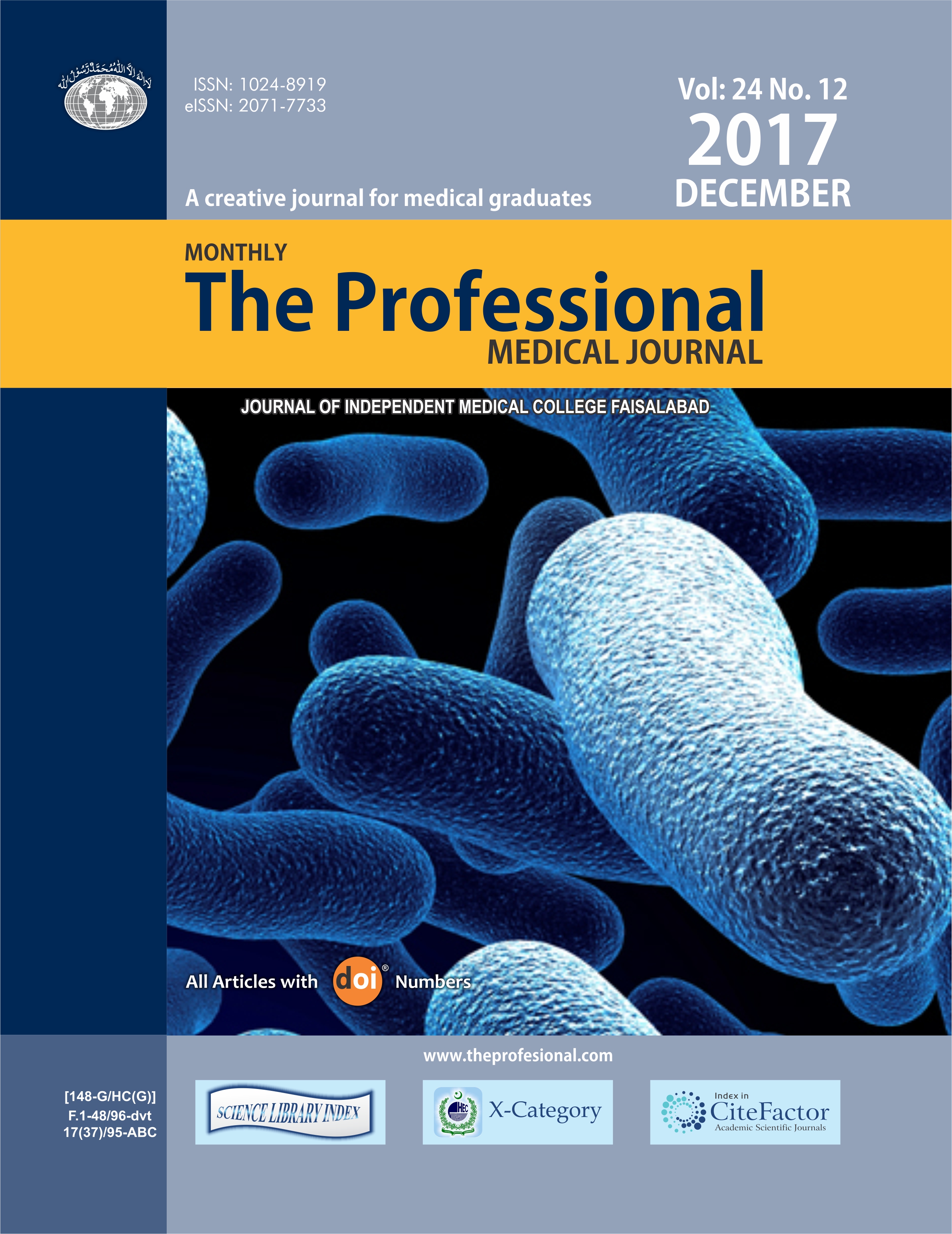 Downloads