IMMUNIZATION STATUS;
MOTHER'S AWARENESS AND FACTORS AFFECTING CHILDREN IMMUNIZATION STATUS IN PESHAWAR, PAKISTAN
Keywords:
Mothers,, Awareness,, Perception,, Immunization Status,, Factors,, Children.
Abstract
Objectives: The overarching aim of this study was to determine mother's
knowledge regarding children immunization status in Peshawar, Pakistan. Study Design: A
cross sectional study. Setting: Tertiary care hospitals in Peshawar. Method: A sample of 150
mothers were recruited through convenience sampling. A self-administered questionnaire was
used to collect the required data. Descriptive statistics were used to analyze and present the
data in the form of figures, frequencies and percentages. Results: 20% of the mothers were
completely unaware about the immunization status of their children. 38 % of the mothers had no
proper knowledge regarding to administer the first dose of vaccination, 48% were ignorant the
measles vaccination while 40% of them were ignorant to the side effects of immunization and 26
% didn't know about these effects. The mean knowledge score was calculated as 65.6 % while
the remaining 34.4 % indicated the unawareness regarding immunization among mothers.
Conclusion: The findings (34.4%) of the study show that awareness of the mothers regarding
immunization is an important issue that needs to be addressed. There are certain factors that
need to be worked out to get the maximum benefits and exposure of immunization status
among children in Pakistan. Mother's knowledge and awareness about this matter should be
taken in consideration at every level for better health outcomes of children.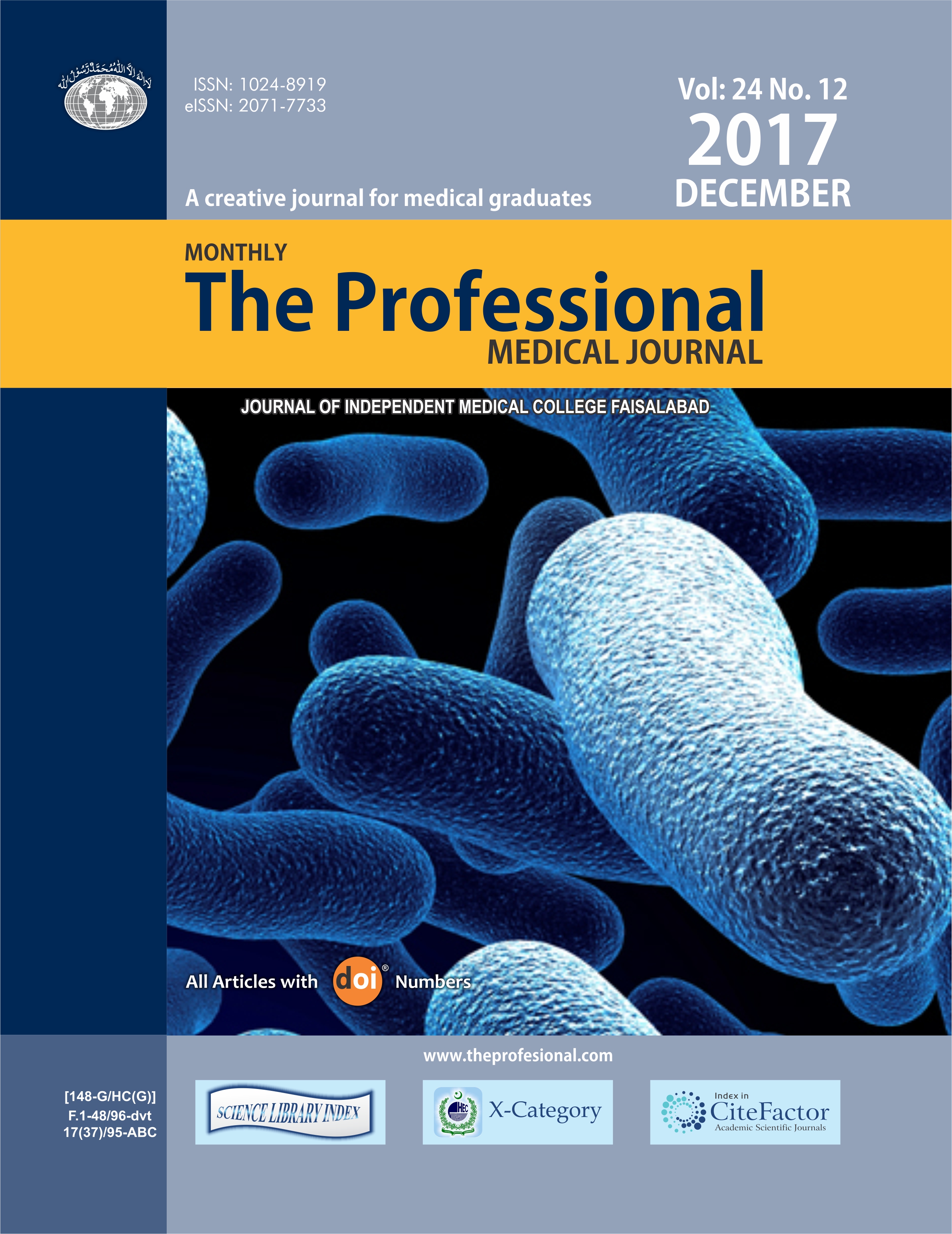 Downloads