BLOOD DONATION;
KNOWLEDGE, ATTITUDE AND BELIEFS OF THE FEMALE ATTENDANTS
Keywords:
Female,, Blood Donation,, Participation,, Pakistan.
Abstract
The participation of women in blood donation process has been scarce equally
in low & high resourced countries. Every year 3.5 million blood donations are collected in
Pakistan with very little percentage of females donating blood. Objective: The objective of the
study was to assess the knowledge, attitude and beliefs of female attendants accompanying
the patients. Study Design: Cross-sectional study. Setting: The Children's Hospital & Institute
of Child Health, Lahore, regarding blood donation. Period: 1st June to 31st December, 2015.
Material & Methods: 306 females of age 16-50 years accompanying a patient in the hospital
were randomly selected. After taking informed consent, a self-designed questionnaire validated
by Kappa Statistics program was distributed to the participants. Data was analyzed by using
SPSS 22. Results: The mean age of female attendants was 29.57 years. 31.7% had never
received any education. Only 12.7% had donated blood before. 93.8% had the idea that a
blood transfusion is a lifesaving procedure but only half of them knew the common blood
groups. 87.3% knew that both males and females can donate blood but 75.5% thought that
males are better donors than females. There was a lack of knowledge about certain important
facts including transfusion transmissible infections, donation frequency, duration and volume
of blood collected during a single session. Majority females were of the view that they are too
fragile to donate blood and severe and prolonged anemia can develop after donating blood.
Conclusion: There is a need to develop effective interventions for the education & motivation
of potential female donors towards blood donation in order to increase the donor turnover rate.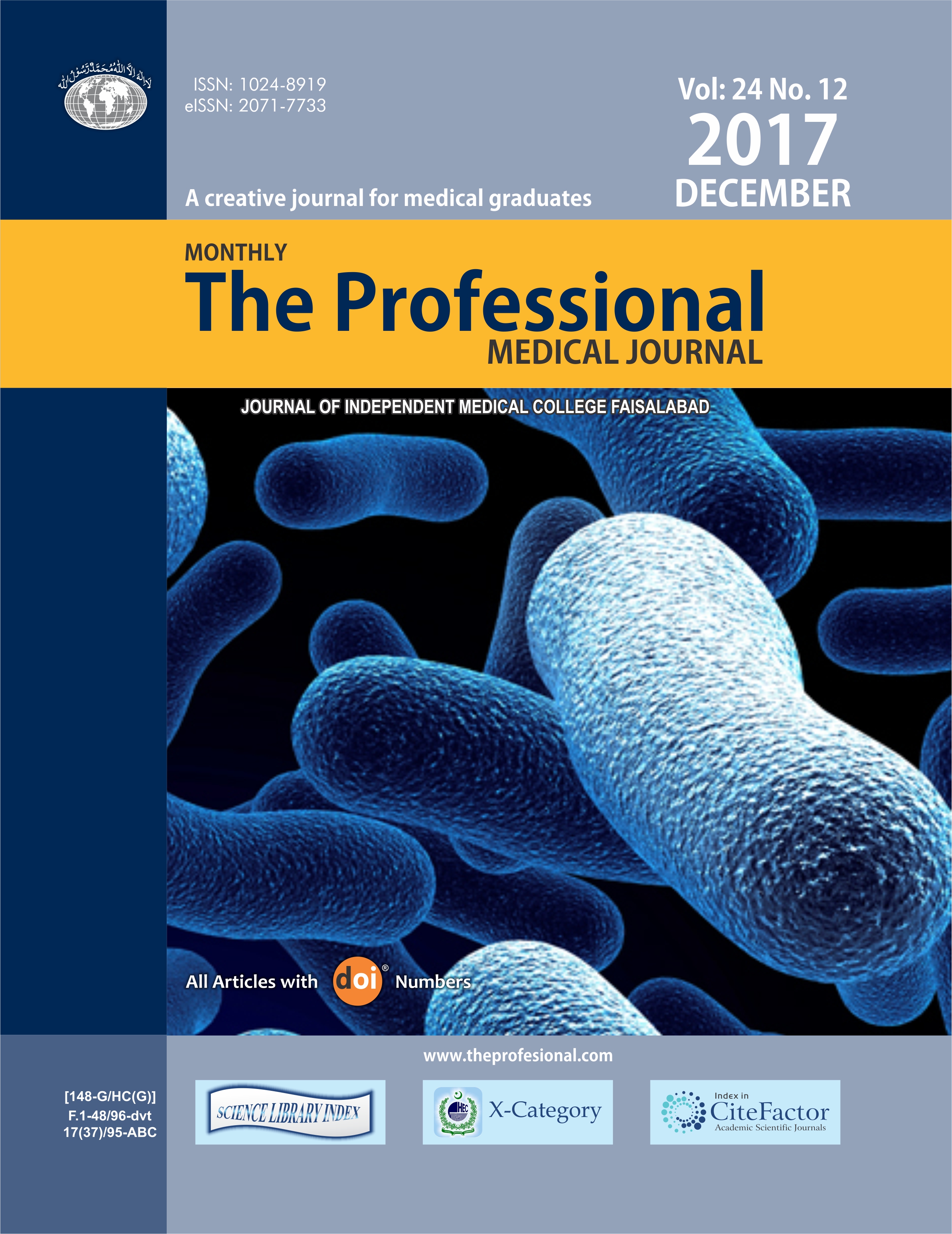 Downloads