CEREBRAL ISCHAEMIA AND STROKE;
ROLE OF CAROTID DOPPLER
Keywords:
Colour Doppler Sonography,, Carotid Duplex Ultrasound,, Cerebral Blood Flow, Cerebral Ischaemia,, Stroke, Doppler Criteria,, Carotid Arteries,, Vertebral Arteries,, Stenosis,, Doppler Ultrasound Machine ALOKA SSD-5500.
Abstract
Introduction: Colour Doppler sonography is a well-established widely available,
noninvasive, cost effective and a reliable method for assessing cerebrovascular circulation.
It has become a valuable completion of the sonographic workup in patients with cerebral
ischaemia and infarction. Its accuracy is close to angiography. Objectives: To determine the
frequency of significant carotid artery stenosis in patients of cerebral ischaemia/stroke and its
characterized sonographic appearance of plaque. Study Design: Cross sectional study, based
on nonprobability convenience sample technique. Setting: Department of Radiology, Combined
Military Hospital Lahore, using Colour and Power Doppler Ultrasound machine ALOKA SSD-
5500. Period: 14 October 2006 to 15 March 2007. Methodology: Total of 50 diagnosed patients
of either gender, aged 30 to 70 years with cerebral ischaemia and stroke were included in the
study. Carotid Doppler examination was conducted in each patient and findings were recorded.
Results: Among 50 patients who underwent carotid Doppler examination for diagnosis of
clinically significant carotid artery stenosis, 35 patients had carotid plaques. 08 patients were
diagnosed to have more than 70 % stenosis, 07 patients with more than 50 % and 20 patients
less than 50 % carotid artery stenosis. 15 patients did not show any carotid artery disease.
12 patients had bilateral stenosis while 23 had unilateral disease. Mean age of the patients
with and without carotid artery disease was 52 ± 7.87 years. Conclusion: Majority of patients
with Cerebral ischemia/stroke showed carotid artery stenosis on colour Doppler ultrasound.
Common age group who developed cerebral ischemia/stroke was above 50years.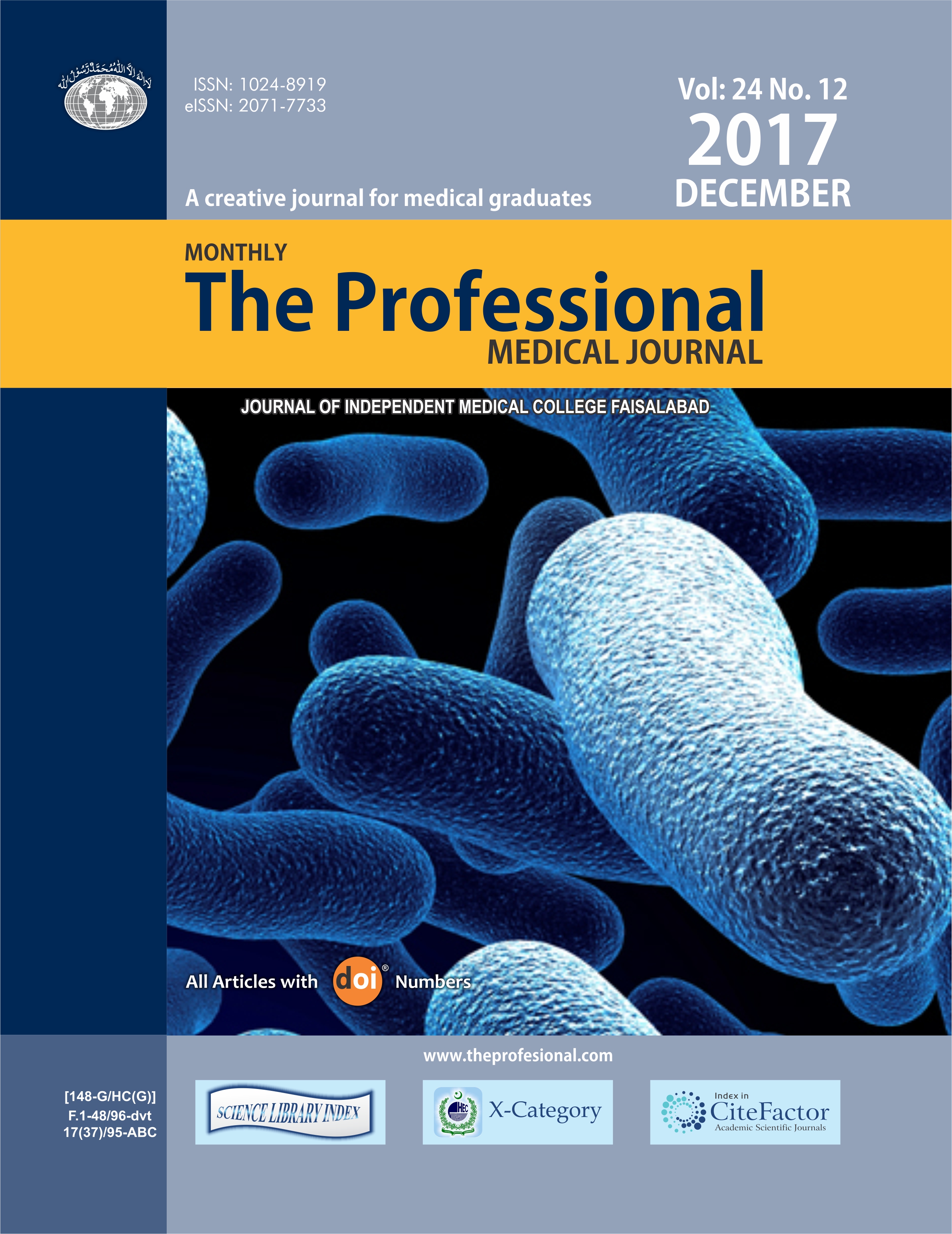 Downloads