CATARACT SURGERY;
COMPARISON OF TOPICAL NEPAFENAC OPHTHALMIC SUSPENSION 0.1% WITH TOPICAL PREDNISOLONE ACETATE 1% IN THE MANAGEMENT OF POSTOPERATIVE INFLAMMATION
Keywords:
Cataract,, Inflammation,, Prednisolone,, Steroids,, Nepafenac,, NSAIDs (Nonsteroidal anti-inflammatory drugs).
Abstract
Objectives: To determine the efficacy of topical nepafenac 0.1% eye drops
as compared toprednisolone acetate 1% eye drops in the management of postoperative
inflammation after cataract surgery. Study Design: Randomized controlled clinical study.
Place and Duration of study: Pakistan air force hospital Rafiqui from Oct 2016 to Feb 2017.
Patients and methods: Two hundred and forty eight eyes were randomly divided in two equal
groups. Patients received nepafenac 0.1% or prednisolone acetate 1% as single drop 8 hourly
beginning 1 day preoperatively, continued till 2 weeks post-operatively. Efficacy of the drug
will be considered if there is no anterior chamber reaction along with no aqueous flare after 2
weeks of treatment. Results: 85.5% of cases resolved with topical nepafenac 0.1%as compared
to 88.7% that were cured with prednisolone acetate 1%. Pearson chi square test indicates that
there is no statistical significant difference (p= 0.449) between the efficacy of two modes of
treatment. Conclusion: Nepafenac 0.1% eye drops are as effective as prednisolone acetate 1%
in the prevention of postoperative inflammation with cataract surgery.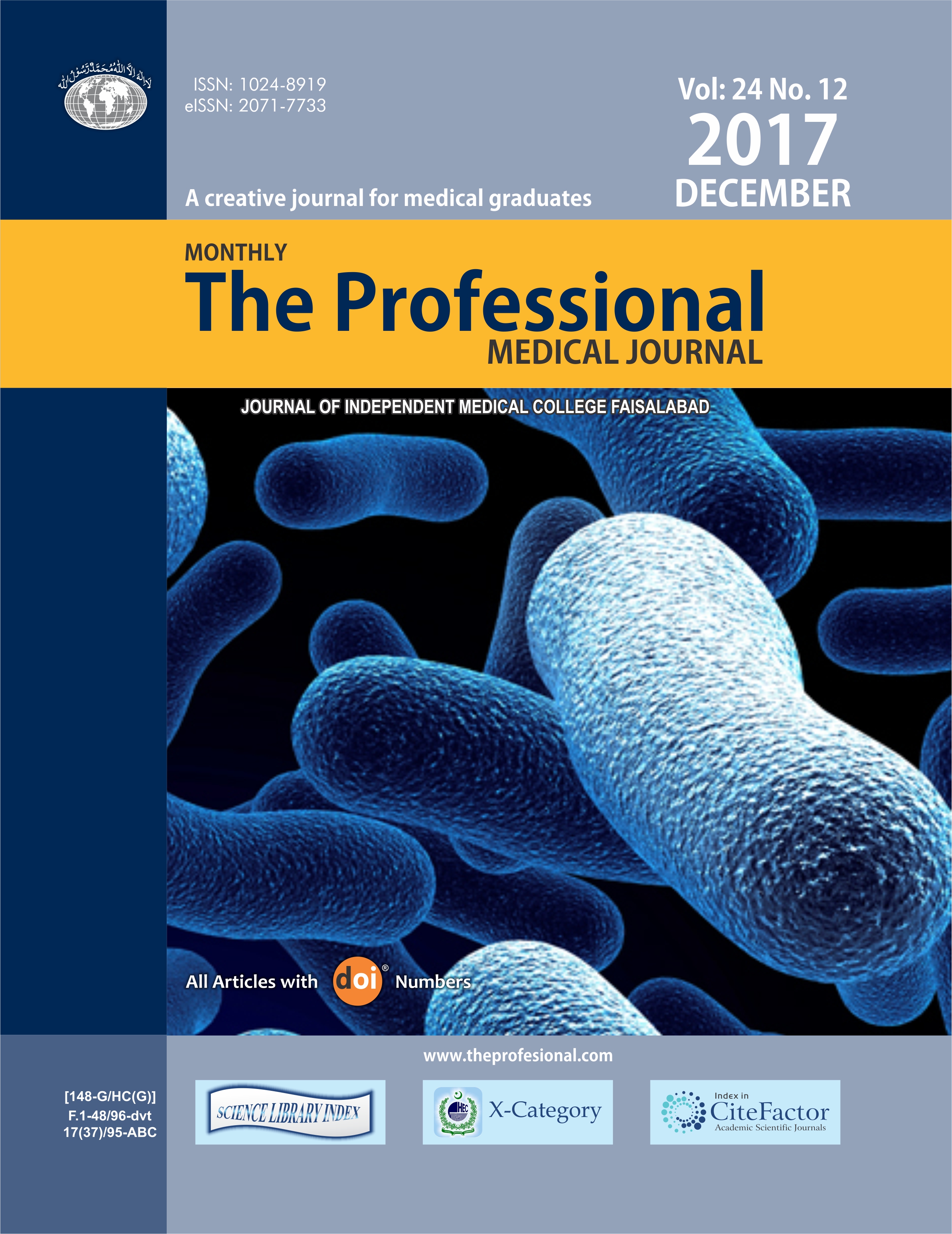 Downloads