PREGNANCY INDUCED HYPERTENSION;
SERUM URIC ACID AS AN INDICATOR OF FETOMATERNAL COMPLICATIONS OF PREGNANCY INDUCED HYPERTENSION PATIENTS IN LATE PREGNANCY.
Keywords:
Fetal Distress, IUGR,, Late Pregnancy, Preeclampsia, Uric Acid
Abstract
Objectives: To investigate serum uric as an indicator of fetomaternal complications
in women with late pregnancy. Study Design: Cross sectional study. Setting: Shalamar Medical
and Dental College Lahore ethical committee. Period: One year from October 2016 to October
2017. Methodology: Continuous variables were presented as mean and standard deviation
like age and Serum malonaladehyde concentration; categorical variables were presented as
numbers and percentages like intra uterine growth restriction, Mild to moderate and sever pre
eclampsia and fetal distress. One way ANOVA, independent sample t test and chi square test
were applied to check significance of results, p value less than or equal to 0.05 was considered
as significant. Results: Overall, 100% (n=400) patients were included in this study. The mean
age of the patients was 25.81±4.33 years. The age difference was not statistically significant,
in groups (p=0.383). The mean serum uric acid levels of the patients for maturity (weeks)
36, 37, 38, 39 and 40 was 247.96±2.52 (nmol/l), 253.95±2.04 (nmol/l), 261.19±3.15 (nmol/l),
263.95±2.75 (nmol/l) and 296.19±2.55 (nmol/l) respectively. The differences were statistically
significant (p=0.000). Fetal distress, number with rising levels were (n=23) 71.8%, number with
no change in levels were (n=3) 9.4% and number with falling levels were (n=6) 18.8%. The
differences were statistically significant. (p=0.000). Conclusion: The observations of our study
concluded that serial increase of serum uric acid from 36th week to 40th week was observed
in pregnancy induced hypertion patients, and raised serum level of uric acid had significant
relation with fetomaternal complications. like Fetal distress, preeclampsia, and intrauterine
growth retardation. So serum uric acid can be used an indicator for fetometernal complications
in late pregnancy.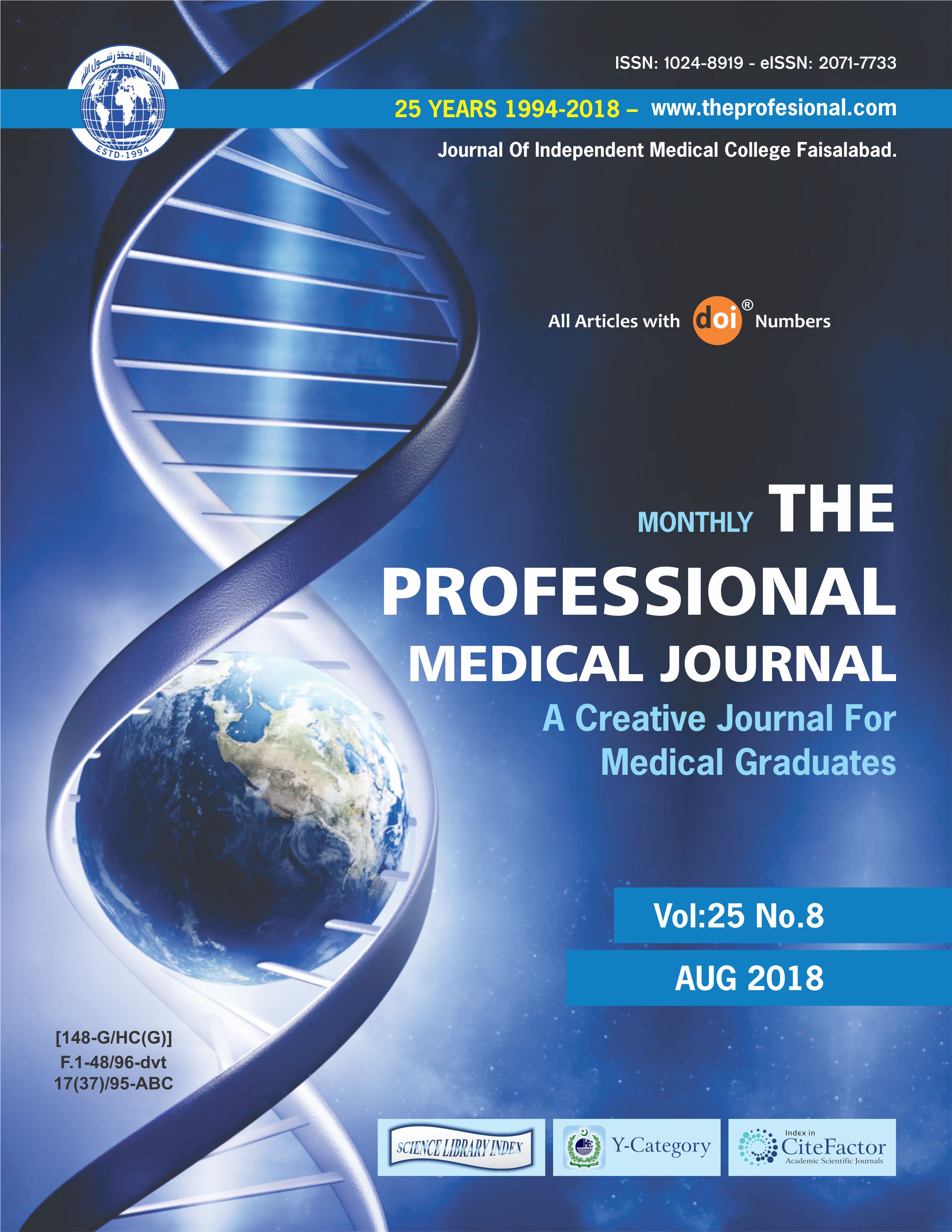 Downloads