Role of supervisor as clinical teacher – residents' perspectives of postgraduate medical institute.
Keywords:
Medical Education, Perceptions, Role of Clinical Teacher-Supervisor, Residents, Supervision
Abstract
Objective: To determine residents' perceptions of supervisors as clinical teachers. Study Design: Cross-sectional study. Setting: Three Public Sector Teaching Hospitals in Peshawar. Period: August 2019 to May 2020. Material & Methods: For assessing the perceptions of residents in the three public sector teaching hospitals located in Peshawar, a structured questionnaire was used. (N=163) residents were taken as a sample. The response rate was 100% from the three teaching hospitals. For analyzing data SPSS version 22 was used and P < 0.05 was considered as significant. Results: Out of the whole sample (N=163), 63.8 % residents were from medical and allied health specialties, and 36.2 % were from surgical and allied health specialties with Mean ± SD = 1.36 ± 0.836. The findings of this study revealed that the vast majority of trainees were found strongly agreed with the questionnaire responses about their supervisor's role as a clinical teacher. Regarding the supervisor's role as a clinical teacher, negative perceptions in minority of trainees were found with few problems. Conclusion: In their perceptions of a good clinical teacher, most residents emphasize the teacher's characteristics. It is important to note that the trainees want to establish a positive relationship with their clinical teacher. Clinically, our residents received high marks from their supervisors.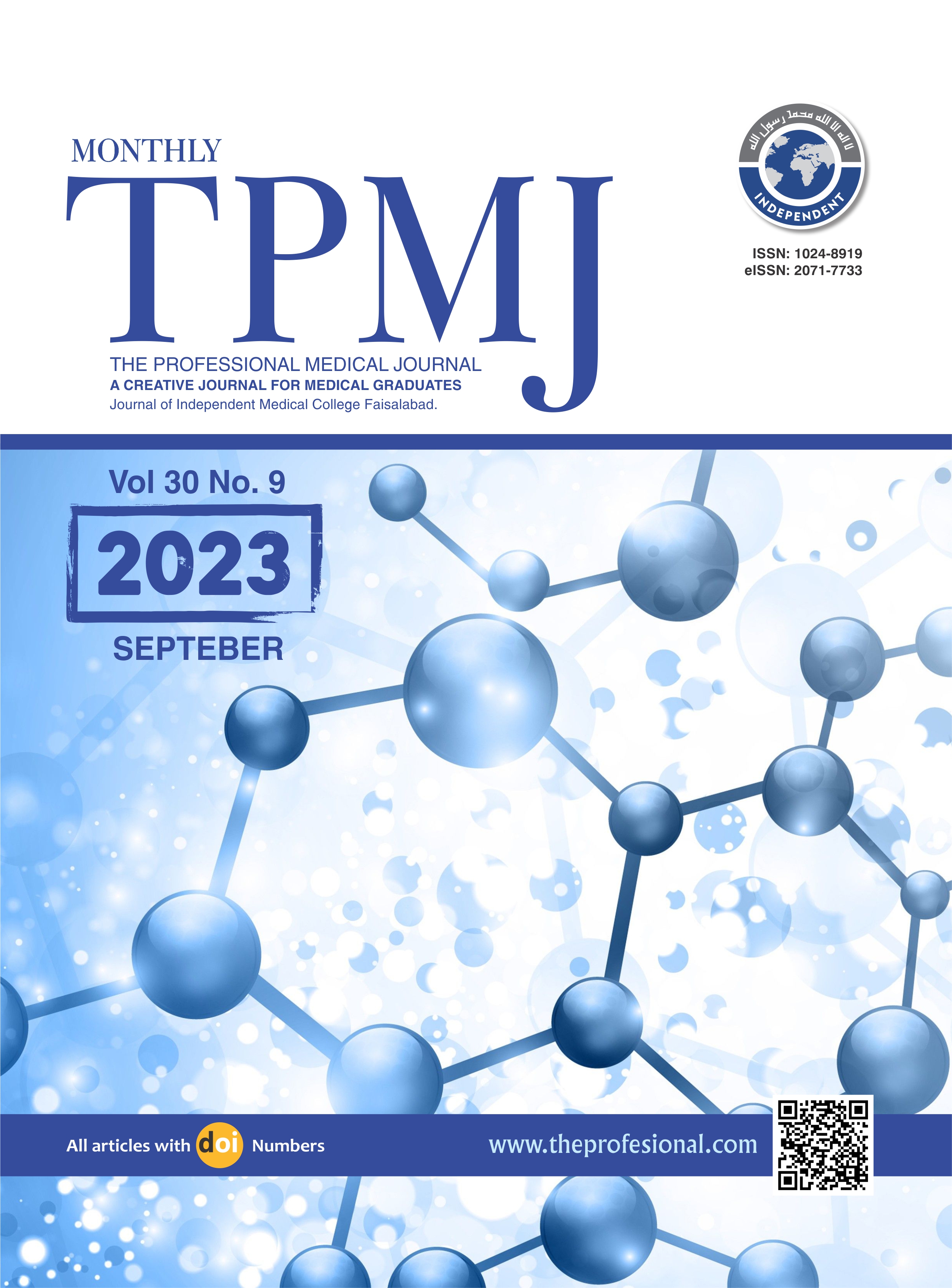 Downloads
License
Copyright (c) 2023 The Professional Medical Journal
This work is licensed under a Creative Commons Attribution-NonCommercial 4.0 International License.