ISCHEMIC STROKE
FREQUENCY AND CONTRIBUTING FACTORS OF ATRIAL FIBRILLATION IN PATIENTS WITH FIRST ISCHEMIC STROKE
Keywords:
Ischemic Stroke, Atrial Fibrillation, Contributing Factors
Abstract
Objectives: To determine the frequency and contributing factors of atrial
fibrillation in patients with first ischemic stroke. Methodology: This study included 150 patients
with first acute ischemic stroke. All the patients had electrocardiography to detect the presence
of atrial fibrillation. The patients were also labeled for risk factors like hypertension, congestive
heart failure, smoking, and hyperthyroidism, etc. Setting: Mayo Hospital Lahore. Duration of
Study: 1st January 2013 to 30th June 2013. Type: Descriptive Cross Sectional. Results: Atrial
fibrillation was present among 22 (14.6%) patients. Among patients with atrial fibrillation,
smoking, congestive heart failure and hypertension were the most frequent risk factors which
were present in 11 (50%), 6 (27%), and 5 (22.7%) patients, respectively. Conclusion: Frequency
of atrial fibrillation among patients with first ischemic stroke was high. Smoking, congestive
heart failure and history of coronary artery bypass grafting are frequent risk factors.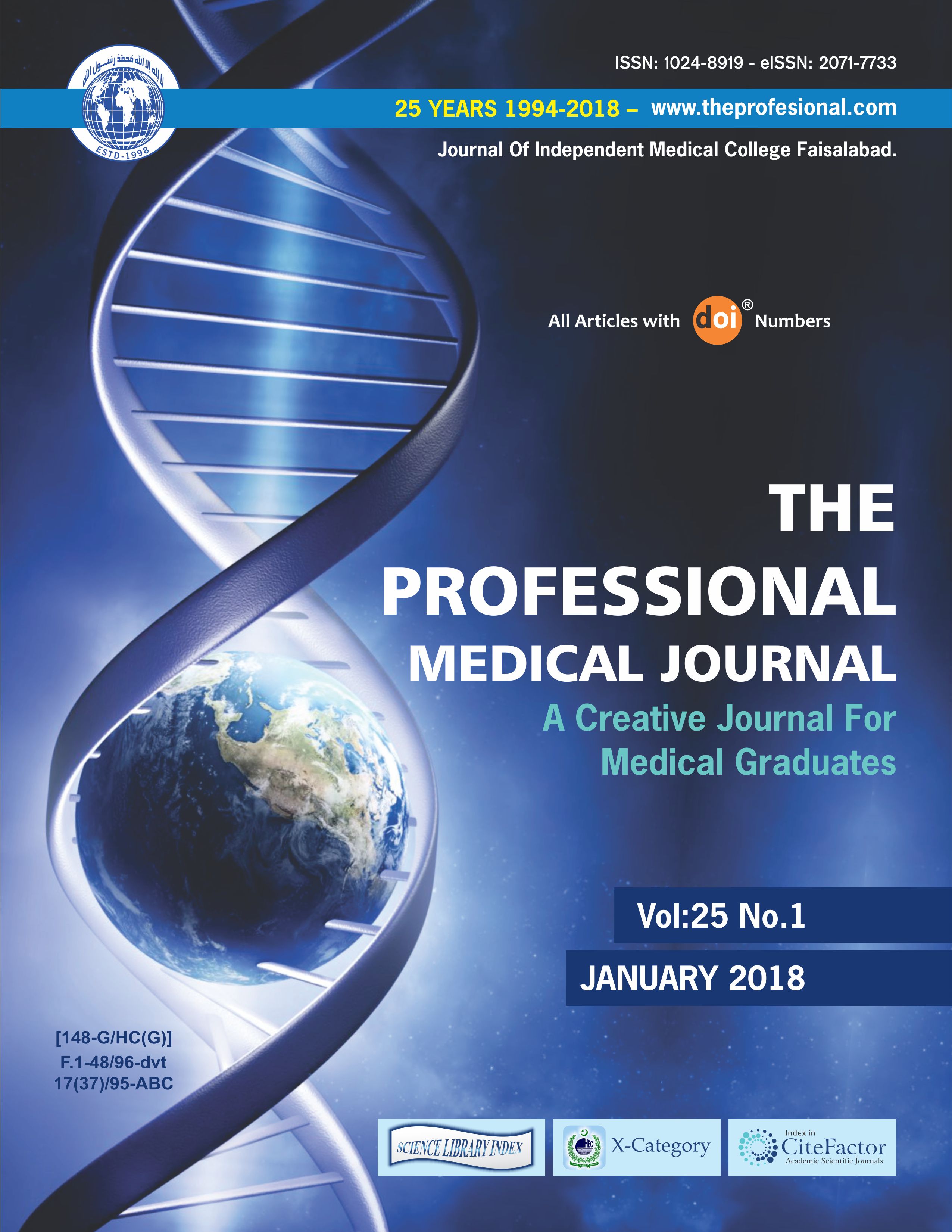 Downloads