CELECOXIB
PATHOLOGICAL EFFECT ON BODY WEIGHT, ABSOLUTE AND RELATIVE WEIGHT OF KIDNEY WITH PROTECTION BY LYCOPENE IN ALBINO RATS; AN EXPERIMENTAL STUDY.
Keywords:
Lycopene, Apoptosis, Celecoxib
Abstract
Objective: To observe the absolute, relative weight of kidney and body weight
of albino rats on celecoxib induced kidney with protection by lycopene. Study Design:
Experimental study. Place and Duration of study: This study was conducted in BMSI (Anatomy
department), JPMC, Karachi, from 4th May 2015 to 3rd June 2015. Materials and Methods: Forty
healthy adult, male Albino rats, 90-120 days old, weighing 200-220gm was taken for the study.
The rats were divided into 4 groups, Group A was control group, Group B receive Celecoxib 50
mg/kg body weight orally, Group C receive Celecoxib 50 mg/kg body weight orally along with
lycopene50 mg/kg body weight orally and Group D receive lycopene 50 mg/kg body weight
orally for 30 days. At the end of study rats were sacrificed and renal tissue sections were stained
with hematoxylin and eosin. Results: Markedly decreased weight was observed in rats taking
celecoxib. Slides which were stained with hematoxylin and eosinshowed general architecture of
renal parenchyma, shape and arrangement of epithelial cells. Apoptosis, hemorrhage, necrosis
and vacuolation seen in Celecoxib group, whereas renal architecture were ameliorated and
reverted back in celecoxib along with lycopene receiving group. Conclusion: This study
concludes that lycopene restored the body weight, absolute and relative kidney weight in
celecoxib treated group.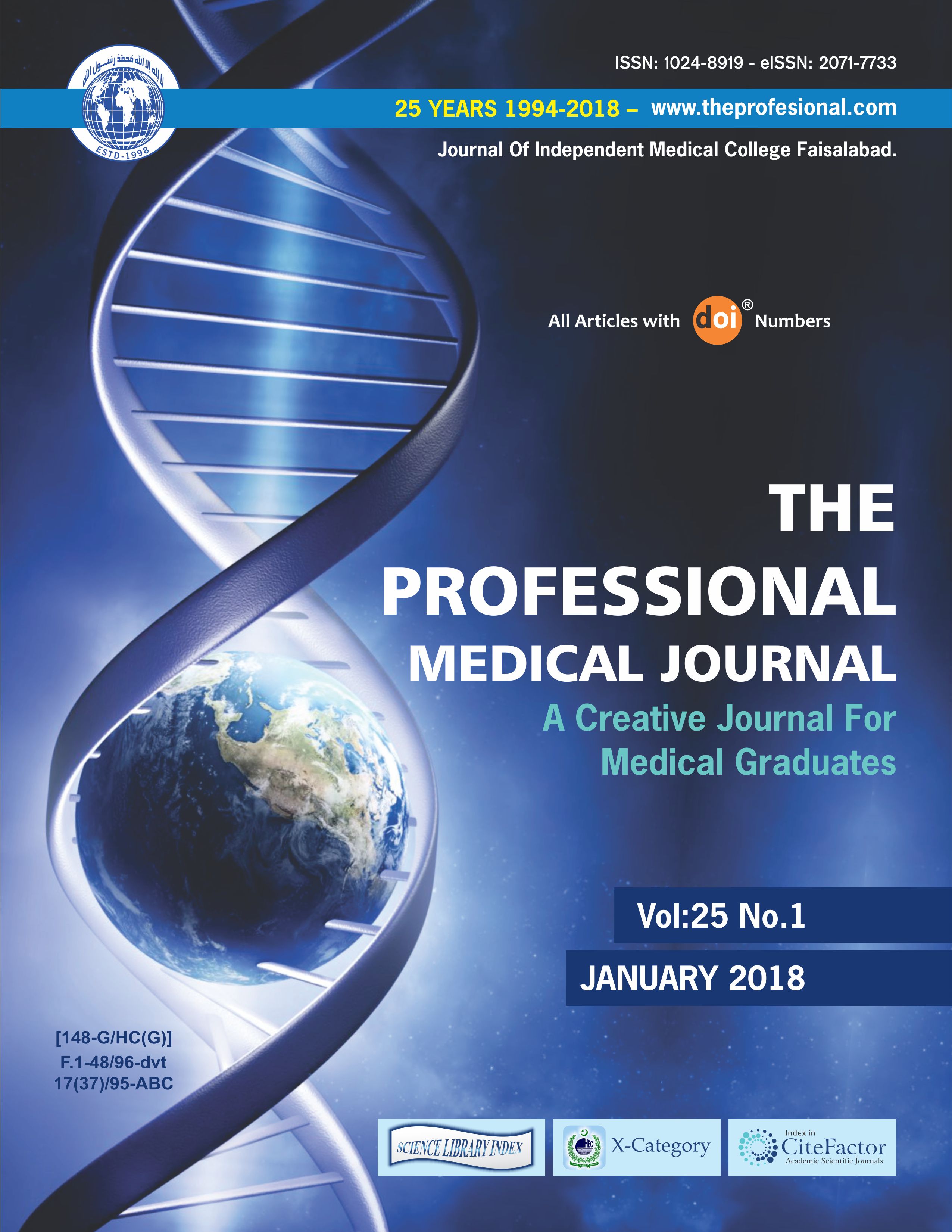 Downloads