Pseudotumor involving the distal femur – the rare presentation.
Keywords:
Distal Femur, Hemophilia, Psudotumor
Abstract
Pseudotumor is the rare presentation of hemophilia, and is the sign of severe disease. We present a case of 16 years old boy with no known comorbid who presented with pain and swelling around the right distal thigh for one month, his physical examination, laboratory investigation and imaging were suspicious of any malignant pathology. Biopsy was performed and specimen was sent for histopathology, that turned to be clotted blood with no atypical or malignant cells. On the basis of above findings provisional diagnosis of hemophilia was made serum levels of factor VIII were sent and that turned out to be 2.2%. Factor VIII concentrates was administered, swelling around the knee joint gradually subsided after the administration of factor VIII but there was no improvement of range of movement at knee joint.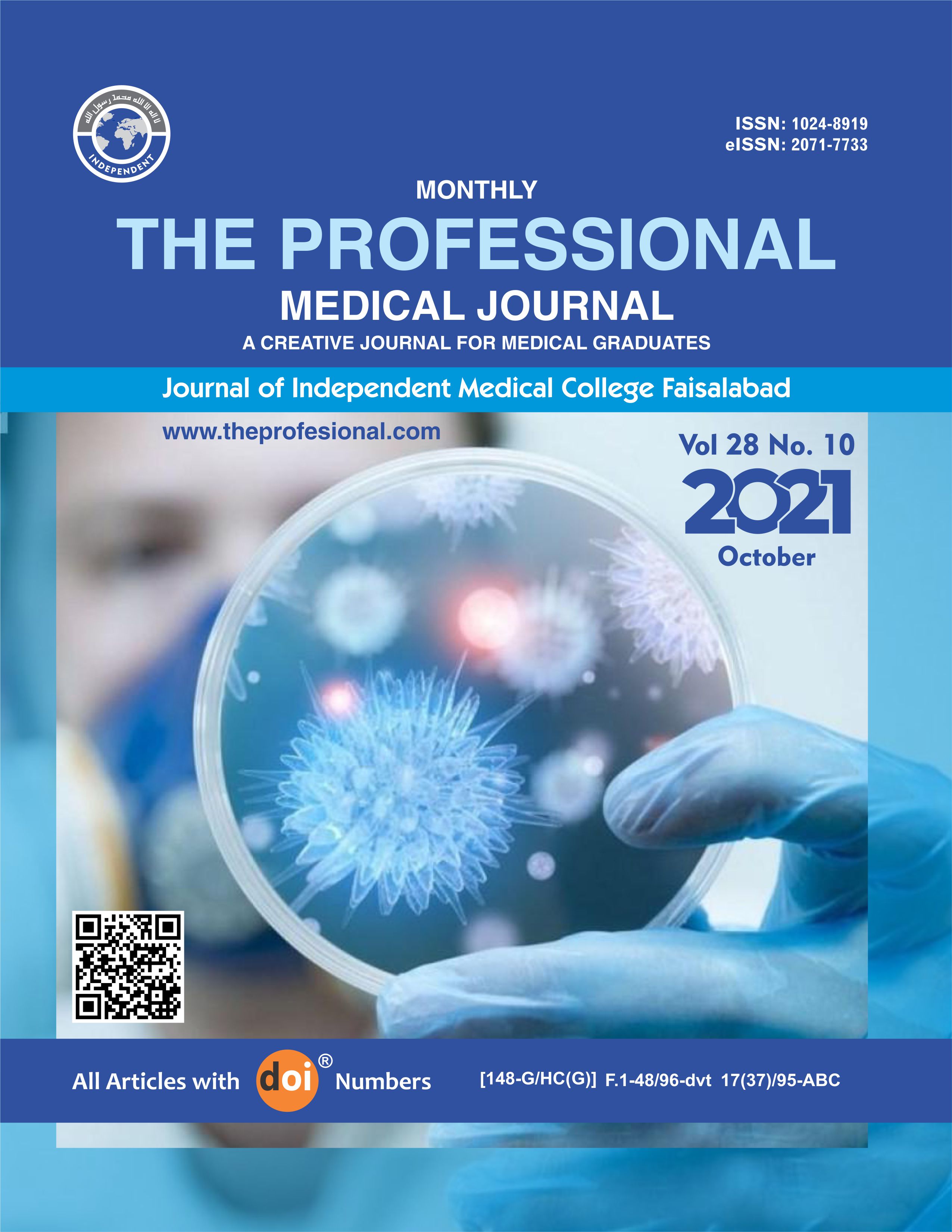 Downloads
License
Copyright (c) 2021 The Professional Medical Journal
This work is licensed under a Creative Commons Attribution-NonCommercial 4.0 International License.