ANKLE FRACTURES;
AN EPIDEMIOLOGICAL STUDY ON PATTERN OF ANKLE FRACTURES IN A TERTIARY HOSPITAL; A ONE YEAR PROSPECTIVE OBSERVATION
Keywords:
Ankle Fractures, Comminution, Epidemiology, Medial Malleolus
Abstract
Objectives: To evaluate the pattern of ankle fractures presented to our regional
trauma and tertiary care center. Study Design: Prospective Study. Place & Duration of Study:
Lady Reading Hospital, Peshawar from November 2016 to October 2017-Twelve months.
Methods: The study group included 107 patients with ankle fractures where age, gender,
mechanism of injury, presence of closed or open fracture was recorded. The fractures were
classified according to Lauge-Hansen and Danis-Weber classifications. Medial malleolus
comminution and presence of talar shift was recorded. The pattern of fractures was analyzed
and compared with literature. Results: 52.3% sustained these fractures while running/walking
followed by road traffic accident in 25.2%. Supination external rotation injures and Weber B were
the commonest followed by supination adduction injuries and Weber A fractures. 25 % of ankle
fractures were open. 27.1 % showed medial malleolus comminution and talar shift was noticed
in 77% cases. Conclusion: We observed high proportion of open and unstable fractures along
with higher rate of medial malleolus comminution in our patients. High proportion of supination
adduction injuries were recorded which is associated with impaction injury of medial tibial
plafond.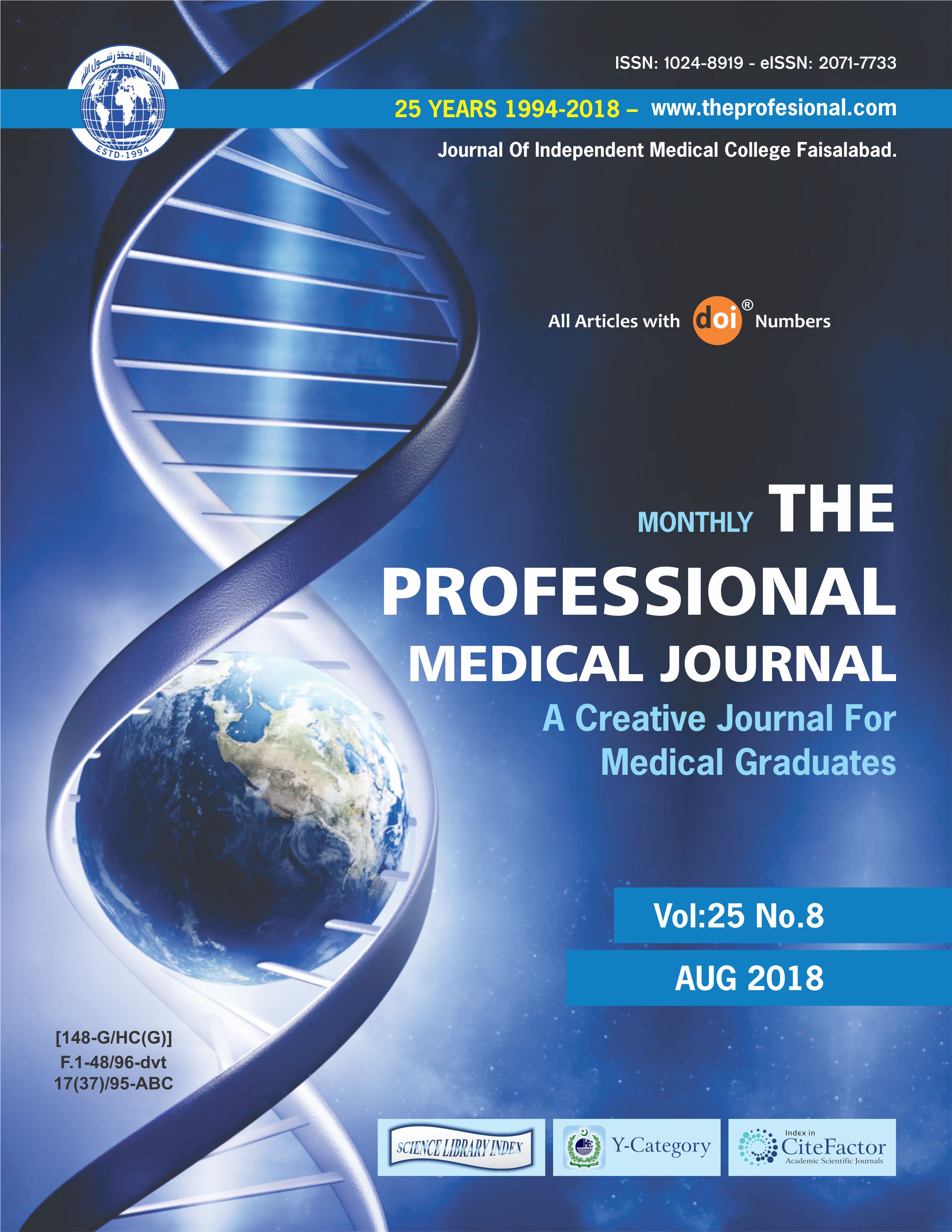 Downloads